Every year "the Black List" unloads an exciting compilation of what many consider to be the "best" unproduced screenplays in Hollywood, selected by a secret panel of insiders. And the 2014 Black List is overflowing with new scifi. Our time is now, people!
In case you're wondering what the Black List is (and how it started), the new list begins with a little FYI column as well as a disclaimer that these scripts are not necessarily the "best," but just the ones that were most liked by this mysterious panel of secret operatives.
The Black List was compiled from the suggestions of over 250 film executives, each of whom contributed the names of up to ten of his or her favorite scripts that were written in, or are somehow uniquely associated with, 2014 and will not have begun principal photography during this calendar year.

This year, scripts had to receive at least six mentions to be included on the Black List. All reasonable effort has been made to confirm the information contained herein. The Black List apologizes for all misspellings, misattributions, incorrect representation identification, and questionable 2014 affiliations. It has been said many times, but it's worth repeating:

The Black List is not a "best of" list. It is, at best, a "most liked" list.
Argo, Inglorious Basterds, The King's Speech and Transcendence are all scripts that have appeared on this famous list, which has been shining the light on engaging scripts since 2005. But truly, this year has the most genre material. We're bowled over by the amount of scifi that's being tossed around Hollywood. We're not surprised, but we're definitely excited.
Here are the genre goodies we picked out, and you can read the full list right here.
51

AETHER

Krysty Wilson-Cairns

In near future London, a revolutionary technology has been invented that can record sounds hours after they were made. Detective Harry Orwell, inventor of this technology, is part of a pilot program where investigators record and analyze past sound waves and finds himself the prime suspect while investigating a string of brutal murders.

Producer: Film Nation

24

SITUATION COMEDY

Cat Vasko

A young woman, feeling directionless, stumbles upon a mysterious courtyard where she is transported into a sitcom-like universe, becoming a major character on this "TV show."

Producer: Right Of Way

23

TAU

Noga Landau

A woman held captive in the futuristic smart house of a serial kidnapper realizes that her only hope of escape lies in turning the house's sentient computer against its creator.

Producer: Russell Ackerman, John Schoenfelder

Find out the rest of the Black List 2014 scripts on the next page.

18

ECHO

Chris MacBride

A CIA drone coordinator battles his own psychological health while trying to decipher whether his wife has been replaced.

Producer: 21 Laps

17

DODGE

Scott Wascha

A genre bending action comedy about a pill popping thug who begins to develop superpowers.

16

MOONFALL

David Weil

The investigation of a murder on a moon colony.

Producer: Ram Bergman

16

THE MUNCHKIN

Will Widger

A little person private eye investigates the disappearance of

a young actress in 1930s Hollywood, leading him to uncover conspiracies involving THE WIZARD OF OZ and Metro Goldwyn Mayer brass.

Producer: Red Wagon, Paramount Pictures

13

BIRD BOX

Eric Heisserer

A woman tries to lead her children to safety after the world is invaded by monsters who turn you insane upon sight.

Producer: Universal, Chris Morgan

13

YELLOWSTONE FALLS

Daniel Kunka

After an apocalyptic event, a mother wolf is separated from her mate and the rest of the pack, and has to protect her cubs from swarms of mutated humans.

12

SYNDROME (E)

Mark Heyman

A detective solving the case of a disturbing film with subliminal images that is killing people who come in contact with it discovers a greater evil.

11

ROAD TO OZ

Josh Golden

The early days of brilliant, whimsical author L. Frank Baum, who gave the world The Wonderful Wizard of Oz.

10

POSSESSION: A LOVE STORY

Jack Stanley

In a seemingly perfect marriage, a man discovers that he is actually wedded to a demon inhabiting another woman's body.

10

THE SHOWER

Jac Schaeffer

At a baby shower for their longtime friend, the attendees suddenly find themselves in the middle of a different type of shower: meteors that release a vapor turning men into blood-hungry aliens.

9

CELERITAS

Kimberly Barrante

When a missing astronaut crash lands forty years after he launched having not aged a day, his elderly twin brother helps him escape the NASA scientists hunting him. As the government closes in, neither brother is who they claim to be.

9

WONKA

Jason Micallef

A dark, reimagining of the Willy Wonka story beginning in World War II and culminating with his takeover of the chocolate factory.

8

MORGAN

Seth W Owen

A corporate risk management consultant is summoned to a remote research lab to determine whether or not to terminate an at-risk artificial being.

8

THE BRINGING

Brandon Murphey, Philip Murphey

A private investigator investigates a mysterious murder at a downtown Los Angeles hotel and uncovers it's dark supernatural history. Based on true events.

7

ERIN'S VOICE

Greg Sullivan

A deaf computer genius' world is thrown into turmoil when he meets a troubled coffee shop waitress whose voice turns out to be the only thing he can miraculously hear.

7

THE EDEN PROJECT

Christina Hodson

When a race of genetically modified humans living secretly among us declare war on Man, the fate of the world is in the hands of a rogue "Synthetic" named Eve and a young girl who is about to discover she's not all human.

6

A GARDEN AT THE END OF THE WORLD

Gary Graham

In a post-apocalyptic world, a recluse, trying to recreate trees to produce new life, takes in a young girl who is on the run from some bad men, including her father.
G/O Media may get a commission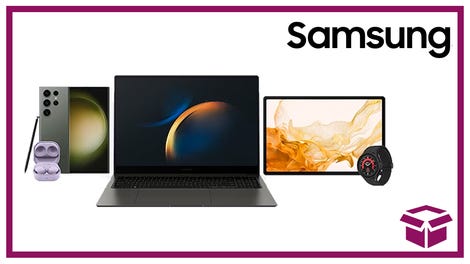 24 hour deals
Discover Samsung - Daily Deal