New York Times technology writer David Pogue has lost his iPhone. He has posted a screenshot of where it might be on Lockerz.com, though. Won't anyone help him find it? Or help him sign up for PhotoBucket?
Update 11:52AM EDT: David has posted another photo to Lockerz.com, this time showing the larger scope of the city.
G/O Media may get a commission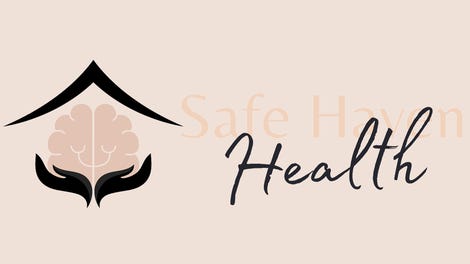 Addiction counseling
Safe Haven Health
Update 2 12:04PM EDT: We have reached out to David for comment on how his phone was stolen, and for any tips he has for prospective iPhone getter-backers.
Update 3 12:14PM EDT: After closely analyzing David's screenshots, we believe that this is the area where his iPhone is being held. It is the Highland Park Elementary School, located at 1075 Elsa Avenue, Maryland, United States. (See Update 8 below) Here it is on Google Maps Street View, for any good-hearted folks in the area.
Update 4 12:19PM EDT: Here is some background information on Carmody Hills-Pepper Mill Village, Maryland, where noted technology writer David Pogue's iPhone is being held, that we have pasted from Wikipedia.
Area
• Total 0.7 sq mi (1.9 km2)
• Land 0.7 sq mi (1.9 km2)
• Water 0.0 sq mi (0.0 km2)
Population (2000)
• Total 4,801
• Density 6,501.9/sq mi (2,510.4/km2)
Update 5 12:38PM EDT: We called the Prince Georges County Police Department to see if we could assist David in his search. The officer explained that while the "iPhone finder app" was great, you cannot report a crime for someone else's iPhone from out of state with a screenshot of where it might be. He directed us to the Public Safety Non-Emergency Line (301-352-1200), where we have been on hold for several minutes.
Update 6 12:49PM EDT: Because the iPhone is located south of the John Hanson Highway, the Prince Georges PD sent us to the Maryland State Police. We explained that we did not actually know David, but he had posted a photo of the iPhone's location to Lockerz.com, and left the URL with them.
Update 7 1:05PM EDT: David Pogue has responded with an official comment to Gizmodo:
Sure!

I was taking the Amtrak home from a NOVA shoot in Philly on Monday. When the train pulled into Bridgeport—my stop—I checked my pockets. Phone wasn't there. The conductor helped me search—nowhere around the seat. She dialed it from her own phone, and it went right to voicemail. As the train sat there at the station, I used Find My iPhone, and it said that the phone was "offline." In other words, somebody already had it, and had powered it off.

I have idea how it got snagged—I had left my seat only once, to get something from the café car, and I'd taken the phone with me. Either I was pickpocketed, or I set it down unthinkingly and it was nabbed.

Find My iPhone continued to report the phone "Offline" until this morning, when BOOM—it sent me an email saying that the phone was back online and had been located!

I've notified Maryland police and gone out to Twitter. I've also used Find My iPhone to blast a message to the screen, offering a reward and my temp phone number. The phone is in a really bad neighborhood, so I'm not sure how lucky I'll get...but it's fun to ride this wave!

Oh, and—THANK YOU!

—dp
Update 8 1:15PM EDT: We were mistaken David has sent us an updated screenshot of where the phone is, which has allowed us to get a better look at it on Google Street View.
Update 9 2:10PM EDT: If David attempts to retrieve the phone himself, he should proceed with extreme caution; the Carmody Hills-Pepper Mill Village area has nearly twice as many murders as the national average, and more than three times the average number of assaults.
It also appears that while there are several registered sex offenders (RS) in the area, none lives at the address where David Pogue's phone is currently located.
Update 10 2:25PM EDT: We received the following message from a Good Samaritan local police officer, and have forwarded it to David Pogue. Still awaiting a response:
From: [REDACTED]
Date: Aug 2, 2012 1:59 PM
Subject: David Pogue Phone
To:

Kyle,

I'm a police officer that works in the area where DP's phone is. I might be able to help, I can at least go knock on the door.

Any way to get in touch w/ DP? You can pass him my cell phone [REDACTED]. It would be helpful if when I'm @ the house in question, if he could make the alert tone sound.

Before knocking and pressing for the phone back, it would also be helpful to know how DP want's to proceed if I can get the phone. IE, does he want to press charges against someone, or does he just want the phone back?? If he just want's the phone, that substantially increases the chances of getting it back. If he want's to press charges, he's going to have to file a theft report in whichever jurisdiction he was in when the phone went missing (NOVA to Philly). Then, if they deny having the phone at the door, we'd have to try to get a search warrant, which is iffy at best given that we could be at the wrong house given the iPhone's +/- accuracy on the GPS.

This isn't a scam and I'm not a closet DP stalker. Just a tech guy that saw the post, possibly in a position to help.

Cheers,

[REDACTED]
Update 11 3:37PM EDT: David gave us an update about the movement of his iPhone.
The phone apparently sat in the driveway all day:
But it JUST moved inside.
Update 12 3:41PM EDT: We have further graphical material regarding the whereabouts of David Pogue's iPhone.
Update 13 4:10PM EDT: Here are a few facts about the house where David Pogue's iPhone has recently relocated to, based on the overhead image that David sent us. We have pasted them from Trulia:
Trulia Estimate $129,000

Bedrooms: Add
Bathrooms: 2½
Property type: Townhouse
Size: 1,100 sqft
Lot: 8,545 sqft
Year built: 1990
Added on Trulia: days ago
Zip: 20743

This is a Townhouse located at [REDACTED]. [REDACTED] has 2 ½ baths and approximately 1,100 square feet. The property has a lot size of 8,545 sqft and was built in 1990. The average list price for similar homes for sale is $146,902 and the average sales price for similar recently sold homes is $164,934. [REDACTED] is in the 20743 ZIP code in Capitol Heights, MD. The average list price for ZIP code 20743 is $156,637.
Update 14 4:28PM EDT: Here's the Trulia page we pasted that information from.
Update 15 4:32PM EDT: David Pogue is in the comments answering questions about his iPhone!
Update 16 4:47PM EDT: THEY GOT IT.
Update 17 5:03PM EDT: Pogue confirms:
FINAL UPDATE 5:06PM EDT: HERE IS THE iPHONE:
David has also written a blog post about his day for the New York Times.
Here's his description of the find:
The police continued to search the area indicated by Find My iPhone-and they found it in the backyard, in the grass, safe and sound.

What an unbelievable story. What a mind-blowing ride. It's a story of social media and the Web, teaming up with law-enforcement, following a tip by the free Find My iPhone feature-to reclaim my lost phone five hours after I tweeted it.

I'm darned lucky. Lucky to have so many Twitter followers, of course. Lucky that they cared enough to get involved. Lucky that the police didn't give up, and thought about searching the yard.

Lucky, and grateful. Very, very grateful.
[Twitter]
Top photo via Randal Schwartz/Flickr