It's not just Roland Emmerich who's bought into the disaster-laded prophecies surrounding the year 2012; X-Men and Superman Returns director Bryan Singer is working with Syfy on a mini-series about the Potential Year Of Terror.
The series - as yet unnamed, although we're sure that a deal can be worked out with Garrison for 2012: It's A Disaster!!! - is described as
a thrilling action-adventure story blending scientific fact and myth with popular conspiracy theories centering on the Mayan calendar and what it predicts for mankind at its end date.
Although, with a plot that follows an "down-on-his-luck professor" as he uncovers ancient mysteries and prophecies and tries to avert global disaster, it sounds more like Indiana Jones - or, worse, Noah Wyle's The Librarian - than anything to do with any scientific fact. Singer, who'll co-produce the series (written by Michael Petroni and Michael Bond) with Andrew Deane and Keith Addis, is a believer, though:
"[The Mayan calendar is] the most accurate calendar created by man, so accurate that many believe its origins may lie elsewhere. Regardless of what you believe, what is truly mysterious about this is that a number of cultures and religions, including Hinduism, all point toward a period of great upheaval which happens to coincide with the final month and year marked by the calendar. Our story will explore whether we are truly alone in the universe, and other related mysteries, all of which are set against the backdrop of an incredibly exciting and fast-paced adventure.
G/O Media may get a commission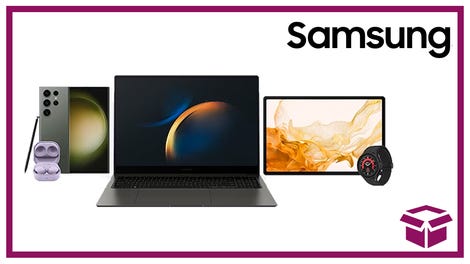 24 hour deals
Discover Samsung - Daily Deal
I'm calling it right now: Indiana Jones And The Kingdom Of The Crystal Skull: The Television Show.
Syfy enlists Bryan Singer for 2012-themed series [SciFi Wire]