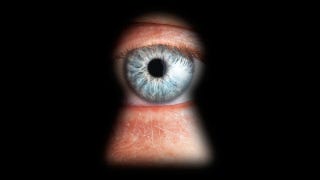 A small victory in the fight for digital privacy: California Governor Jerry Brown has announced his signing of bills to prevent employers and universities from demanding social network login.
In fact he's signing two bills: Assembly Bill 1844 and Senate Bill 1349. The first prevents employers from asking workers for social media usernames or passwords or forcing them to show them their profiles, while the second offers the same rights for students.
The two laws passed in the state Senate last month, and Governor Brown's scrawl seals the deal. On Facebook he explained:
"California pioneered the social media revolution. These laws protect Californians from unwarranted invasions of their social media accounts."
Right on, brother. Similar legislation already exists in Maryland, Delaware, and Illinois, though arguably that's still not enough.[Facebook via CNET].
Image by Tischenko Irina/Shutterstock