There's no shortage of vacant real estate in Detroit, which has seen a quarter of its population flee since 2000—it's estimated that over 78,000 buildings are sitting abandoned. But there are plenty of efforts to bring a new wave of young creatives to town, like this plan to fix up homes and give them to writers for free.
Write-A-House is like an artist-in-residence program and a community redevelopment program wrapped into one. The nonprofit works with Young Detroit Builders to renovate abandoned homes, which provides jobs and training for Detroit youth. Through an application process, the group will choose writers from anywhere in the world who can come live in the homes and contribute to the vibrancy of the local creative community.
The nonprofit also will publish a journal of the writing produced, as well as document the renovation process. "Our long, long term goal involves building a literary colony in Detroit, but let's not get ahead of ourselves," reads the mission statement.
G/O Media may get a commission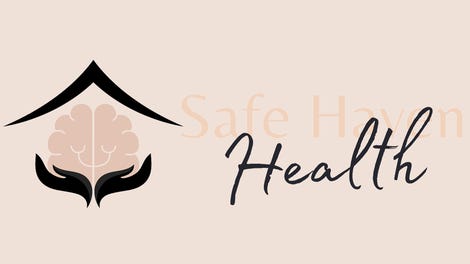 Addiction counseling
Safe Haven Health
The city—which declared bankruptcy earlier this year—already offers several types of incentives for both renters and buyers to lure them into downtown and midtown Detroit. For three years, the very popular program has brought hundreds of new residents to the urban center by offering perks like a $20,000 forgivable home loan and up to a $2,500 credit for new renters. There are plenty of stories of creatives moving from larger, more expensive cities to set up shop simply because of the affordable real estate. (There are also communities of artists squatting in abandoned properties, planting gardens and painting murals.)
What the city has been doing over the last few years is clearly working. Even with the plummet in overall urban population over the last decade, during the same time, downtown Detroit saw a 59 percent increase in the number of college-educated residents under the age of 35.
On the outset, Write-A-House seems like a win-win situation in line with these other programs. It puts people to work, helps stabilize neighborhoods, and brings engaged new residents to town. The concept reminds me of the Works Progress Administration grants, which helped put writers and artists to work during the Depression. Some fantastic literary and design works were created during that time, which not only gave employment to creatives but helped to improve cities by adding public art and new community buildings to neighborhoods.
But can three writers occupying three previously abandoned houses make as much of an impact, as say, a new library? Writing is a largely solitary act, which ironically requires one to stay in that house as much as possible. To keep the program active in the community will be a challenge that's largely dependent on picking the right writers: Do they want a J.D. Salinger or a Dave Eggers?
Plus, these writers may not stay in Detroit forever. The writers will own the houses and will be required to live in them for two years, during which time they are expected to help contribute to the renovation process. The hope of the nonprofit, according to the application, is that the writers will stay and choose to make Detroit their long-term home; but, if not, the writers are allowed to sell the house (Write-A-House gets first dibs to buy it back) and move on. Of course, if too many writers stay for the minimum-only requirement, it will feel like creatives are simply parachuting in and leaving as soon as their contract is up.
If the project can grow to the point where it's consistently recruiting new talent, it won't feel like a rotating door if some writers choose to leave, but it needs to feel permanently rooted in the city from day one. Write-A-House envisions a literary colony, but I hope it's much more outward-facing than that. Imagine all the artist housing, plus a coffee shop, a bookstore, a venue for readings, and that new library, all occupying an entire block of foreclosed homes? Now that could definitely be something for Detroit.
Photos of the Write-A-House homes being renovated, via Write-A-House