A space company is seeking millions of dollars in compensation after the Canadian government cancelled the launch of a satellite because it was scheduled to be sent into orbit on a Russian rocket.
Indeed, the United States isn't the only country feeling the pinch of its recent decision to suspend cooperation with the Russian Space Agency.
Back in April, the Canadian government put the kibosh on the launch of the Maritime Monitoring and Messaging Microsatellite (M3MSat). The spacecraft was scheduled to launch the oceanic surveillance satellite on June 19 from Russia. But owing to tensions in Ukraine, the Harper Conservatives instituted a set of sanctions designed to punish Russia for its actions.
Now, the satellite manufacturer COM DEV, along with its subsidiary exactEarth, is trying to receive compensation for the loss of business because of the canceled launch.
G/O Media may get a commission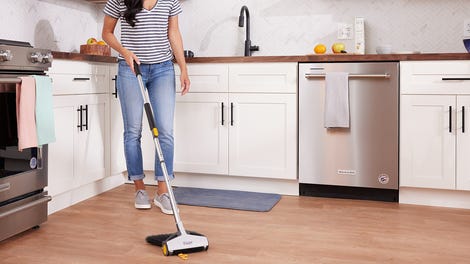 BOGO 50% Off
Flippr - BOGO 50% Off
Many space officials in Canada aren't happy about the government's actions on M3MSat, pointing out that the government did nothing to stop the launch on the same day of two smaller Canadian satellites on a Russian rocket — satellites funded by the Canadian Space Agency.
The Ottawa Citizen reports:
COM DEV and exactEarth officials told investors on a June 5 conference call that they are in negotiations with the federal government and are seeking compensation. No further details were provided and exactEarth president Peter Mabson did not respond to a request for comment from the Citizen.

Public Works spokesman Pierre-Alain Bujold said the government is working with COM DEV. "The contract awarded to COM DEV to develop, build and launch the satellite M3MSat is still in effect," he noted in an email. "The government issued a stop-work order, postponing the launch until further notice.

"Canada is now working with its contractor to determine options for a path forward for successful delivery of the capability."
Both COM DEV and the Canadian Space Agency are trying to find another country or private company to send the satellite into space.
This whole episode is certainly making one thing painfully clear: When it comes to working in space, no country is an island.
[ Ottawa Citizen ]
Top image: Roscosmos.