Yep, it's real. The Canon 7D is an 18-megapixel semi-pro DSLR that shoots 1080p video in 24—or 30—glorious frames per second for $1899, kicking Nikon's previously unchallenged D300s where it hurts. But it's also an odd little beast.
The 7D feels like Canon took the results of a survey they handed out to people about what they wanted in a camera and crammed 'em all into one product targeted at semi-pros. Full HD video with manual exposure in 24, 25 or 30 frames per second, check. More rugged, weatherproof body than 5D, check. Customizable buttons, including a new multifunction button, check. A dedicated button for switching to RAW+JPEG mode. Um, check. Electronic axis level? Also check. It has dual DIGIC IV image processors, the first model outside of the pro 1Ds line with dual image processors for fast burst shooting: 8FPS with 94-shot JPEG bursts (124 with UDMA card) or 15 RAW shots, all at full resolution with 14-bit A/D conversion.
But, it's not full-frame: They've crammed 18 megapixels into an APS-C-sized sensor (like in the Rebel series or 50D, versus full-frame in the 5D) with an ISO range from 100-6400, and a Hi setting of 12,800. Canon says they've shortened the distance between the photodiodes in the sensor, which decreases light falloff, supposedly translating into better high ISO performance.
We got to shoot with a beta pre-production model for a little while in midtown using a couple of Canon's new EF-S lenses—a 15-85mm ($800, coming in Oct.) that's replacing the old 17-85mm, and a 100mm macro lens ($1050, out in Sept.)—so you can see some of the low-light results, along with other samples, below. (Again, Canon would like us to reiterate that the pictures are from a pre-production sample, i.e., not final product.)
G/O Media may get a commission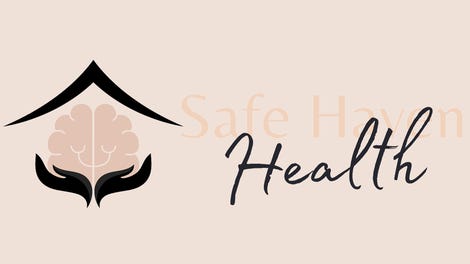 Addiction counseling
Safe Haven Health
Here's a close-up on those guitars comparing the different ISO levels. At ISO1600, it's not so bad, even if it's not 5D level, but it starts getting kinda gruesome at ISO3200 (click to make bigger):
Video
It might just be the best video on a DSLR yet: Manual exposure from the get-go, and oh yeah, the ability to shoot 1080p video at 30, 24 or 25 frames per second. If you cut it to 720p, you can shoot up to 60FPS. Also, video is encoded using H.264 now. There's a dedicated switch to flip from shooting stills to video that encircles a start/stop button for recording, so it's much easier to get right to shooting video than the 5D. You can see some sample videos below:
Everything Else
Okay, so what else? Focusing system has 19 cross-type points, with a new way to focus in addition to the usual full-blast autofocus vs. single-point—zones, which are clusters of points. You can also lock different default focus points for horizontal and vertical orientations, so you can turn the camera back and worth without having to repick your focus point. (Setting it up is a little confusing—even the Canon rep took a minute to make it happen.) AI servo focus is supposedly smarter, so it tracks moving objects better, and it works with a new light-source detection system that adjusts for flickering light. (We didn't get a chance to check that out.)
The viewfinder provides 100 percent coverage, like the 1Ds, and it uses a new polymer LCD network with a different graphics overlay than the 5D—that's a lot like what Nikon's got in the D300, actually—so it can do things like display the neat new 3D-axis electronic level in the viewfinder (which feels like an iPhone tilt game from hell if you're holding the camera by hand trying to level it on both axes). In a first for Canon, the built-in, wide-coverage flash can command other wireless flash modules.
Oh, did I mention a ton of new buttons? Seriously: A dedicated RAW+JPEG button that'll shoot your next shot in RAW+JPEG if you're only shooting one at the moment. A new start/stop live view button with a control ring to quickly switch from live view to video mode. There's also a new multi-function button on the top right. Aaand another for the custom controls menu, where you can assign different features to different buttons if you want.
Honestly, a lot of the deep customization and new interface commands were confusing, at least in the short time I spent with the camera—like setting different autofocus points for whether you're holding the camera vertically or horizontally. There was some other shortcut that required pressing and holding two buttons at once on the camera. And I never quite understood how to use the multifunction button or pick what graphical display showed up in my viewfinder. I think you would learn a lot of that stuff in time, though. In terms of overall handfeel, I slightly the ergonomics and weight of the D300, FWIW.
The WFT-E5A wireless transmitter for the 7D sounds pretty excellent too: Wireless a/b/g allows you to connect up to 10 cameras ad hoc and remotely control them via smartphone. Also you can transfer photos to any DLNA device. And, finally, you can geotag via Bluetooth. Sadly, it's not coming 'til November and it's 700 bucks.
Final Thoughts
While we can't give any final judgments on this in some ways odd camera until we get a review unit, one thing seems certain: The value proposition for Nikon's $1800 D300s—which might've already seemed dicey, given that it's the guts of a 2-year-old camera with a dash of limited 720p video—just got a lot less enticing, simply on account of the 7D's fairly wide video powers. That's before you even take anything else into consideration, like more pixels for more crop potential (if the pixels are good ones, that is). Obviously, we'll be head-to-heading these two as soon as we can. Which should be shortly, since the 7D is due by the end of next month, at $1900 for the kit with an 28-135mm f/3.5-5.6 lens, or $1700 body only.
CANON U.S.A. REDEFINES MID-RANGE DSLR CATEGORY WITH
THE NEW EOS 7D DIGITAL SLR CAMERA

The EOS 7D Features Fast Eight fps Continuous Shooting, Class-Leading 18-Megapixel Resolution
and Full HD Video Recording with Variable Frame Rates and Manual Exposure Control

LAKE SUCCESS, N.Y., September 1, 2009 – Canon U.S.A., Inc., a leader in digital imaging, today introduced a revolutionary camera that redefines the highly competitive mid-range DSLR product category: the Canon EOS 7D Digital SLR camera. Professional photographers and advanced amateurs have been demanding higher performance and more diverse functions in their cameras, and Canon has answered – with the new EOS 7D. Far more than a slight improvement from a previous model, the EOS 7D DSLR is a brand new product that stands on its own with new features never before seen in any Canon camera. Whether it's shooting at eight frames per second (fps), focusing with the new Zone AF mode or recording 24p Full HD video, the EOS 7D DSLR camera satisfies the most rigorous professional requirements with durability, flexibility, high-resolution images and customizable controls. With its unprecedented out-of-the-box performance and high-end feature set, the EOS 7D is poised as the ultimate step-up camera for serious photographers or a second camera for professionals in the field.

The EOS 7D boasts significant EOS advancements including a completely new 19-point Autofocus system, a new Canon iFCL Metering System (Intelligent Focus, Color, Luminance) and a new Intelligent Viewfinder. An 18-megapixel Canon CMOS sensor and Dual DIGIC 4 Imaging Processors fuel the EOS 7D's 14-bit A/D data conversion and its ability to freeze fast motion in high-resolution with eight fps continuous shooting up to 126 Large JPEGS using a UDMA CF card, positioning this camera for the studio as well as the sideline. The EOS 7D captures beautiful low-light images with or without a flash, at occasions such as a dance recital or wedding reception, thanks to a wide range of ISO speed settings from 100-6400 (expandable to 12,800). In addition to its new still capture capabilities, the EOS 7D features Full HD video capture at 1920 x 1080 resolution with selectable frame rates of 24p, 25p or 30p. Native 24p recording helps videographers achieve a more cinema-style look for their footage without the need for post-processing.

"The EOS 7D represents a completely new chapter in digital photography and Canon product development. This camera stands alone as the most functional and innovative DSLR Canon has released to-date, bringing together all of the best professional features offered, along with numerous user requests at a price-point everyone can appreciate," stated Yuichi Ishizuka, senior vice president and general manager, Consumer Imaging Group, Canon U.S.A.

The Evolution of Vision, the EOS 7D's New Autofocus System
The Canon EOS 7D boasts the most advanced AF system ever seen in an EOS SLR. The completely re-designed system includes a new multi-axis cross-type 19-point AF grid, where the focusing points are evenly spread out across the image plane and clearly displayed through Canon's new Intelligent Viewfinder. All 19 points are f/5.6-sensitive for both horizontal and vertical cross-type focusing, while the center AF point adds high-precision diagonal cross-type sensitivity for f/2.8 and larger aperture lenses. The Canon EOS 7D Digital SLR camera is the first EOS SLR to feature 19 cross-type focusing points that remain fully functional with maximum apertures as small as f/5.6, which brings the performance of the AF system to unprecedented levels for assignments as varied as fast-moving sports action or low-light wedding ceremonies.

The Canon EOS 7D's AF system allows numerous AF area selection modes never seen before in an EOS SLR camera. New modes include:

· Spot AF mode reduces the size of a single AF point to focus on small subjects like an animal in a cage.
· AF Point Expansion mode uses a cluster of AF points adjacent to the selected AF point to automatically assist focusing on moving subjects, such as an athlete on the run.
· Zone AF divides the 19 AF points into five selectable focusing zones and makes it easier to achieve focus with subjects that are difficult to track with Single Point AF or AF point expansion, such as birds in flight.

Additional AF improvements include a revised Automatic AF point selection sequence that allows a user to pick any one of the 19 AF points as a starting point for tracking moving subjects in AI Servo mode. (Previous EOS models required the subject to first be acquired by the center focusing point.) If the subject moves away, the camera will continue to track the movement with the remaining points and display the active focusing point in the viewfinder. Also, a time-saving feature is AF Point Switching, which allows photographers to select and register one AF point for horizontal compositions and a second AF point for vertical shooting, ideal for studio and portrait photographers.

To complement the new AF system, the exposure metering system for the EOS 7D has been completely re-designed to take color information into account, another first for an EOS system. Canon's iFCL metering includes a 63-zone dual-layer metering sensor that reads both illumination and color for consistent results in all lighting conditions, keeping exposure levels stable from shot to shot, even as the light source changes.

Canon's new Intelligent Viewfinder uses a liquid crystal overlay to provide clear and precise displays of focusing points and zones, on-demand grid lines and a spot metering circle. The LCD overlay can also be illuminated in extreme low-light situations or turned off completely. The EOS 7D camera's viewfinder includes a large all-glass pentaprism with an antireflective coating to maximize clarity and provide a brighter display. The EOS 7D's Intelligent Viewfinder features 1.0x magnification with 100 percent coverage for accurate composition and checking of detail.

EOS HD Movie: Empowering the World of Videography
Canon has blazed new trails in HD video capture with the 5D Mark II. Now, the EOS 7D takes DSLR video to new heights with Full HD capture featuring fully manual exposure control, and selectable cinematic frame rates for both NTSC (National Television System Committee) and PAL (Phase Altering Line) standards. Compatible with more than 60 Canon EF and EF-S lenses, the EOS 7D lets videographers take full advantage of the camera's large CMOS sensor to achieve the dramatic frame composition they desire. At the heart of the EOS 7D are two key proprietary Canon technologies, Dual DIGIC 4 Imaging Processors and a large APS-C–sized CMOS sensor, helping to render stunning color reproduction, amazing depth of field and fine detail, even in low-light conditions. The Canon EOS 7D allows for three video recording modes – Full HD and HD in a 16:9 aspect ratio and Standard Definition (SD) in a 4:3 aspect ratio, all at selectable frame rates. The EOS 7D Digital SLR camera will record Full HD at 1920 x 1080 pixels in selectable frame rates of 24p (23.976), 25p, or 30p (29.97); 720p HD recording at 50p or 60p (59.94) and SD video at frame rates of 50p or 60p (59.94). The EOS 7D features a new dedicated button to initiate live view for both video and still shooting. Once engaged, the same dedicated button will start and stop video recording. Like the EOS 5D Mark II, the Canon EOS 7D Digital SLR camera provides users with the capability to use an external stereo microphone for professional audio effects or a built-in monaural microphone for convenience.

The Features You Asked For
A helpful new tool for architectural and landscape photography where angles and perspective are critical is Canon's new built-in Dual Axis Electronic Level, featuring an artificial horizon over the image on the rear LCD screen in Live View or in the viewfinder using illuminated AF points for easy leveling while shooting. The dual axis electronic level shows both horizontal roll and vertical pitch, making it easy to identify when the camera is in a fixed level shooting position and ready to take the shot.

The EOS 7D's pop-up flash features a built-in Integrated Speedlite Transmitter for control of multiple off-camera EOS Speedlites without the need for an external transmitter. This built-in wireless option is a compact and economical solution for studio and wedding photography with multiple flash set-ups.

A new Intelligent Macro Tracking function helps reduce blur during macro shooting by recognizing when a macro lens is attached and automatically adjusting the AI Servo sampling frequency. This AI Servo adjustment accounts for camera movement forward and back, a typical occurrence when moving in close for a macro shot as photographers rock back and forth, or a flower blows in the wind.

Once in your hands, you can immediately feel the ergonomic improvements of the Canon EOS 7D camera, starting with a new super-fluid body design with continuous curves outlining the top of the camera and a revised grip that fits better in a user's hand. The camera has a new Quick Control Button, which opens an easy-to-navigate menu on the camera's LCD screen. From this menu, users can adjust all camera settings including AF modes as well as set custom button functions, an insightful new feature that can easily customize each button's function to the photographer's preference. Another new feature is the RAW/JPEG toggle button providing quick dual-format shooting, allowing photographers to quickly add large JPEG or RAW file formats to their already selected shooting mode at the touch of a button.

The Canon EOS 7D camera also features a new large, clear 3.0-inch solid structure Clear View II LCD screen with 920,000 dot/VGA resolution for enhanced clarity and color when viewing images. The camera's nine internal seals enhance weather resistance, and its 150,000-cycle shutter durability positions the EOS 7D as a "workhorse" for professionals in any photography discipline.

New Wireless Connectivity
Canon is announcing the availability of the new WFT-E5A wireless file transmitter (WFT) exclusively for the EOS 7D Digital SLR camera. The WFT-E5A wireless transmitter offers professional photographers a wide range of digital connectivity options including IEEE802.11a/b/g and Ethernet, ideal for commercial and studio work. The WFT-E5A wireless file transmitter opens the door to new possibilities in remote and Geotagged shooting applications. Photographers can fire up to 10 cameras simultaneously from across the room or across the country while maintaining control over camera settings and remote live view on a laptop or smart phone.[i] The WFT-E5A wireless transmitter can also transfer and display images on DLNA (Digital Living Network Alliance) compatible televisions and photo frames. Geotagging is now possible via Bluetooth, using compatible GPS devices to append coordinate data to the images.

Pricing and Availability
The Canon EOS 7D Digital SLR camera is scheduled to be delivered to U.S. dealers at the end of September, and will be sold in a body-only configuration at an estimated retail price of $1,699.00[ii]. It will also be offered in a kit version with Canon's EF 28-135mm f/3.5-5.6 IS USM zoom lens at an estimated retail price of $1,899.00[iii]. The Canon WFT-E5A wireless file transmitter is scheduled to be available in early November and sell at an estimated retail price of $699.99[iv].

CANON U.S.A. INTRODUCES THREE NEW EF AND EF-S LENSES, INCLUDING THE FIRST CAMERA LENS FEATURING HYBRID IMAGE STABILIZATION

Introducing the EF 100mm f/2.8L Macro IS USM,
EF-S 15-85mm f/3.5-5.6 IS USM, and EF-S 18-135mm f/3.5-5.6 IS Lenses

LAKE SUCCESS, N.Y., September 1, 2009 – Canon U.S.A., Inc., a leader in digital imaging, continues its advancement of EOS lens technology with the introduction of three new EF and EF-S lenses – EF 100mm f/2.8L Macro IS USM, EF-S 15-85mm f/3.5-5.6 IS USM and the EF-S 18-135mm f/3.5-5.6 IS, lenses. The new EF 100mm f/2.8L Macro IS lens is the world's first camera lens featuring Canon's new Hybrid Image Stabilization (Hybrid IS) technology*, compensating for both angle camera shake and shift camera shake, up to four shutter speed steps. The EF 100mm f/2.8L Macro IS USM lens is compatible with all EOS cameras, while the EF-S 15-85mm and EF-S 18-135mm zoom lenses are designed specifically for Canon digital cameras that are compatible with EF-S lenses.**

EF 100mm f/2.8L Macro IS USM lens
The EF 100mm f/2.8L Macro IS USM lens could very well be the essential multipurpose lens for every camera bag due to its ability to capture sharp close-up images of small objects as well as beautiful portrait-length telephoto shots. The incorporation of Canon's new Hybrid IS in this L-series macro lens allows it to compensate more effectively for camera shake during close-up shooting and marks a significant improvement for professionals and advanced amateurs utilizing macro photography for portrait, nature or wedding shoots.

New Hybrid IS Technology: Designed Especially for Macro Photography
The world's first* optical image stabilizer for SLR cameras was introduced in the EF 75-300mm f/4-5.6 IS USM in 1995. Since then, Canon has made continual advancements in IS systems to enhance panning capability and improve compensation for camera shake. Now, in a move aimed at extending image stabilization to the macro realm, Canon introduces its Hybrid IS in the new EF 100mm f/2.8L Macro IS USM - another first for Canon and the world.

Conventional image stabilization technology is useful for reducing the effects of camera shake in non-macro shooting situations. When shooting handheld close-ups at 1x, however, camera shake makes it difficult to achieve acceptable results even with lenses incorporating conventional image stabilizers. Now, thanks to the Hybrid IS found in the EF 100mm f/2.8L Macro IS USM, Canon extends IS technology to the macro realm, making it easy to obtain clear handheld close-ups - a world first* and a definite advantage in environments where use of a tripod is not an option.

In order to combat the effects of camera shake in a macro lens, the IS system must be able to compensate for both angular camera shake and shift camera shake - problems that become more apparent as magnification increases. The effects of shift camera shake are rarely noticeable when shooting outside the macro realm, such as in landscape photography. But when shooting extreme close-ups, even the slightest amount of camera shake, either of the angular or shift variety, can adversely affect image quality.

In macro photography, shift camera shake and angular camera shake affect both the image formed on the sensor and the image shown in the viewfinder. This is especially relevant to handheld shooting at 1x, since the inability to properly compose and focus due to a shaky image in the viewfinder makes it extremely difficult to record sharp images.

Conventional image stabilizers of the type found in Canon IS lenses incorporate an angular velocity sensor (vibration gyro) to compensate for angular camera shake. Based on the amount of camera shake detected by the sensor, the IS system calculates the amount of blur on the image plane, after which lens elements in the IS are positioned to compensate for the shake. However, this type of image stabilizer can neither detect nor correct shift camera shake common to handheld macro photography.

The Hybrid IS includes an acceleration sensor in addition to the conventional angular velocity sensor (vibration gyro). Based on the amount of camera shake detected by the two sensors, a newly developed algorithm calculates the amount of blur on the image plane, after which lens elements in the IS are positioned to compensate for the two types of shake - a first in an interchangeable lens for SLR cameras and an excellent way to solve the problem of camera shake in macro photography.

EF-S 15-85mm f/3.5-5.6 IS USM lens
The versatile focal length, extreme wide angle and stunning image quality of Canon's new EF-S 15-85mm f/3.5-5.6 IS USM lens makes this the ideal multipurpose wide-angle zoom lens for the photographer shooting a wedding or exotic vacation. Featuring three aspherical elements and one UD glass element for outstanding image quality, the zoom range of this lens is equivalent to 24-136mm on a full-frame camera. When coupled with Canon's new EOS 7D DSLR, this lens provides moviemakers and videographers with a phenomenal focal range for wide-angle scenic footage and zoomed in telephoto shots.

EF-S 18-135mm f/3.5-5.6 IS lens
Canon's new EF-S 18-135mm f/3.5-5.6 IS lens is the perfect Image Stabilized lens for advanced photographers looking for a wide-angle zoom lens with telephoto capabilities. Featuring a compact IS unit with shake correction up to four shutter speed steps, the zoom range of this lens is equivalent to 29-216mm on a full-frame camera.

Pricing and Availability
The Canon EF 100mm f/2.8L Macro IS USM and EF-S 18-135mm f/3.5-5.6 IS lenses are scheduled to be available at the end of September and sell at estimated retail prices of $1,049.00 and $499.99, respectively[i]. The Canon EF-S 15-85mm f/3.5-5.6 USM is scheduled to be available in late October and sell at an estimated retail price of $799.99[ii]
[Canon]