Tony Stark loses his head in Iron Man 2 footage. True Blood finally casts the werewolf Alcide, and the Eleventh Doctor will inherit one of the Tenth Doctor's most popular enemies. Plus Inception, Toy Story, Forbidden Planet, and Chuck spoilers.

Iron Man 2
Entertainment Tonight premiered a few moments from the film, including a scene where Pepper kisses Iron Man (well, his helmet, anyway). [via Cinema Blend]
Forbidden Planet
As if he doesn't have enough on his plate, James Cameron has confirmed that he's "actively involved" in J. Michael Straczynski's project. But apparently he hasn't made any decisions about what his role will be. [MTV]
G/O Media may get a commission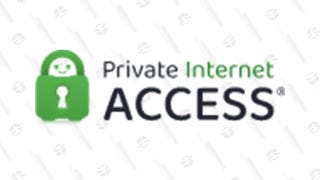 $3 per month
Private Internet Access | 2 Years + 2 Months Subscription
Inception
We get our first one-sheet for Chris Nolan's mysterious thriller. Apparently, the crime scene inside Leonardo DiCaprio's mind has a plumbing issue. [/Film]
[gallery 5427524]

A new pic shows the toys heading off to their new home. Check out the full-sized image at Empire Magazine.
[gallery 5427528]

If you've always wondered what goes on the set of a Guy Ritchie movie, Cinema Blend has a bunch of behind-the-scenes clips. [Cinema Blend]
Here's the Italian trailer for the sequel to the Spanish plague film. [via ShockTillYouDrop]
The Angels will have the phone box once again. Steven Moffat has revealed that the creepy Weeping Angels from "Blink" will return in the next season. [Blogtor Who]
Also, the Tenth Doctor wishes you a Merry Christmas in a pair of station identifications. [Planet Gallifrey]
True Blood
The casting directors have been very busy lately. Joe Manganiello, who has had recurring roles on One Tree Hill and How I Met Your Mother, landed one of the season's key parts — that of the heroic werewolf Alcide. [E!]
Eric's dancing lover has also been cast. Natasha Alam will play the Fangtasia employee who takes up with the blond viking. And Gregg Daniel has been cast as Reverend Daniels, spiritual adviser to Tara's mom (and object of her affections). [EW]
But that's not all! Sam and Lafayette are both getting new parental units. Cooper Huckabee will be introduced in the season's second episode as Joe Lee Mickens, Sam's father, and multiple Emmy Award-winner Alfre Woodard is signing on as Lafayette's mom. [ShockTillYouDrop, ShockTillYouDrop]
Lost
As promised, there's no new footage in the pre-premiere promos, but relive the previous seasons' tragedies to "Amazing Grace." [via /Film]
More news from the sets. At the Diamond Head Stage, Desmond, Mikhail, and Sayid are going to be getting wet. At an airport, Sun and Jin were seen going through customs. [DarkUFO]
And here are few more of the casual wear promo pictures. [Lyly Ford]
[gallery 5427525]

Chuck
Zachary Levi promises that Chuck's cool new powers (including fluency in Thai) won't change the klutzy heart of the show. Armand Asante will be playing the leader of the Costa Gravas, a sort of Castro-like figure. Chuck gets stuck on an airplane with Stone Cold Steve Austin's bad guy character. According to the creators, Brandon Routh and Kristin Kreuk's characters will be more than romantic obstacles for Chuck and Sarah, and that they will be connected to the larger mythology of the show. Kreuk's character Hannah will set multiple hearts aflutter at the Buy More, and that's just one issue the store has to deal with. Buy More will contend with cutbacks and management overthrows, and will get a new assistant manager. [Cinema Blend]
Chuck goes kung fu in Converse sneakers in a new Season Three poster.
[gallery 5427523]

Meanwhile, the set photos show Chuck giving Brandon Routh a lift. [Socialite Life]
[gallery 5427521]

And NBC has more promos to get you ready for the new season. [via Spoiler TV]
Still want more Chuck? In a new special preview feature, the cast talks about the new season.
And Zachary Levi is excited to get back to superspying.
Smallville
More details have emerged on the two-hour Justice Society movie. Apparently, the first episode starts with a death, which sets Clark's encounter with the JSA in motion. But one member has a special interest in clark. Says Britt Irvin of her character Stargirl:
"She has a special connection with Clark because he reminds her a lot of her mentor," says the actress. What's more, when the JSA gets wind (via Dr. Fate) of Clark's destiny, Stargirl realizes "he's very important for mankind."
Irvin also says that her mysterious mentor will make an appearance (as a corpse?), and that Stargirl and Hawkman will have some friction with Green Arrow in the beginning. [Fancast]
FlashForward
Here's a casting call for the 15th episode:
[WOMAN] 30s-40s.. Any Ethnicity. Office worker leaving at the end of the work day. She encounters an incident outside her building and is forced to wait to go home...CO-STAR

[FBI AGENT #1] 30s-40s, Male, Any Ethnicity. No-nonsense FBI Agent. Tasked with handling a sensitive issue, he must maintain order while tempers flare...CO-STAR

[FBI AGENT #2] 30s-40s, Male, Any Ethnicity. No-nonsense FBI Agent. Tasked with handling a sensitive issue, he must maintain order while tempers flare...CO-STAR

[DINA] 30s. Female, Any Ethnicity. An amusement park employee with a talking parrot that are both very helpful in giving directions.sptv050769..CO-STAR
And another for the 16th episode:
[KENT NELSON] 40s... Any Ethnicity. Homeless, a loner. He experiences a violent encounter with someone from his past...Co-Star/Possible Recurring

[GREG] 30s, Male, Any Ethnicity. A Secret Service Agent assigned to protective detail. He is by-the-book and official in his interaction with a visitor whom he escorts to meet with his boss...Co-Star

[DAVID] 30s-40s, Any Ethnicity. An Episcopal minister. Welcoming, relatable. He shows his church to some visitors who are interested in using it for a ceremony...Co-Star

[CHUCKIE] 50's, Any Ethnicity. A sandwich maker at Bay Cities. Frustrated with amount of orders from demanding customers.sptv050769..Co-Star
Additional reporting by Josh Snyder and Charlie Jane Anders.