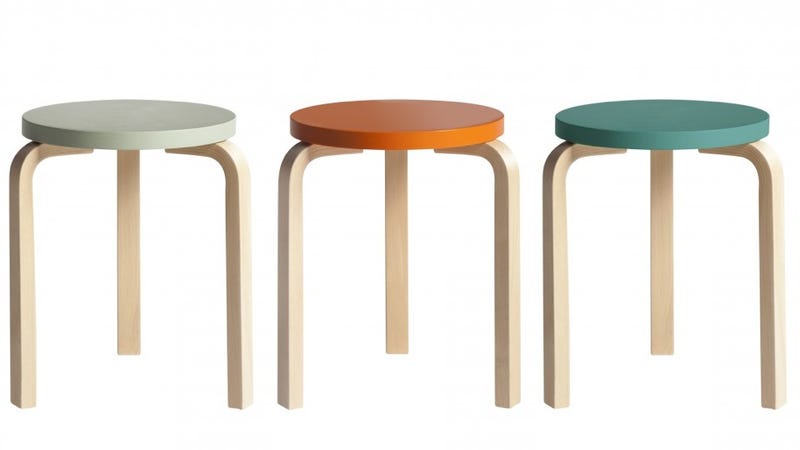 The late Alvar Artek is a very awesome Finish designer whose portfolio includes housewares, textiles, buildings, and furniture. One of his most famous designs is the three-legged Stool 60. Created in 1933, it's turning 80 this year, and to celebrate, Artek is reissuing the a remixed version of classic Finish piece, featuring bright accent colors from a famous Artek building.
The Paimio Sanatorium is a tuberculosis clinic designed by Artek and built in Paimio, Finland in 1932. The stool's candy-colored tops are inspired by the hues used in the building, where the walls were green, the floors turquoise and yellow, and the furniture was orange, black, and white.
The Stool 60 is classic because it was the first of its kind—previous designs were made from metal. This version is built from birch. You can one of these examples of Finish design in your home, too—they're for sale on the Artek site for around $390.
Need an example of just how timeless this stool is? Minus some black laquer, they're the same stackable seats you see in Apple Stores. And we all know how Steve Jobs felt about classic, minimalist design. [Artek via Dezeen]