Okay, so you're probably going, "Is this, like, another Clueless tie-in or what?" But seriously, it's actually a way normal way to continue the iconic '90s film. That's right, Clueless is getting a comic book sequel. No buggin'.

Boom Studios is bringing back the girls from Beverly Hills for an all-new adventure, written by total Betties Amber Benson (Tara from Buffy the Vampire Slayer) and Sarah Kuhn (Heroine Complex), and illustrated by fellow Betty Siobhan Keenan (Adventure Time). According to the press release, the comic continues the journey of Cher, Dionne, and Tai as they surf the metaphorical crimson wave of senior year at Bronson Alcott High School. They struggle to figure out their plans after high school, and discover what they want to do with the rest of their lives.
Benson, who actually auditioned for the role of Tai back in the day, said she wasn't surprised the movie became a pop-culture phenomenon, and is excited to continue the movie's legacy with an all-new story. She told Vanity Fair they're using research from the U.C.L.A Linguistics department to stay true to the time period, with a "slang book" of terms kids (like me!) used during the '90s. Even though the movie is old enough to legally drink now, Kuhn added that its modern interpretation of Jane Austen's Emma has helped it achieve its status as a modern comedy classic after over 20 years, instead of becoming a full-on Monet.
G/O Media may get a commission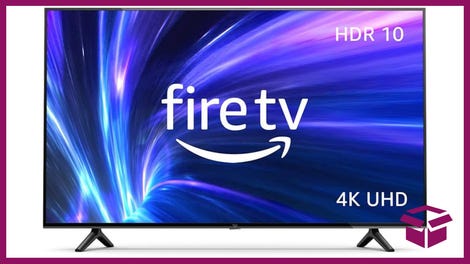 42% Off
Amazon Fire TV 50" 4K Smart TV
In case you couldn't already tell, Clueless basically defined my teen years. I saw it as a double-feature with The Babysitter's Club in 1995, which I would consider one of the Top 10 coolest moments of my life so far. Clueless was, in the end, about girls becoming women... and how they could (and should) do so on their own terms. Knowing that Tara from Buffy, who happens to be an excellent writer, is helping bring Clueless back to life... with a brand-new story? It's like I get to watch the Clueless TV show all over again! Yeah, you heard that right, I watched the TV show. And I loved it.