Remember a couple days ago, when the world learned Comcast had changed a customer's name from "Ricardo Brown" to "Asshole Brown?" Looks like our Ricardo might not have been the only one. More Comcast customers have reported similar incidents to Elliott.org. The name changes range from "dummy" to "whore" to the slightly confusing "Fakoe Bez" (sounds like "Fuck you, Bez.")
Consumer watchdog and blogger Christopher Elliott first reported the saga of Asshole Brown and promptly learned of several more misnomers. And apparently, the Comcast employees who engage in this sort of tomfoolery just do it for shits and giggles. Julie Swan—well "Whore Julie Swan" according to Comcast—shared her experience with Elliott:
What's most interesting is that Comcast said the 'whore' was added on Dec. 6,. I have no record of any recent contact with Comcast until Dec. 16. So whoever chose to re-name me picked my account out of a hat. That says there are probably millions of us out there who Comcast employees have renamed. We need to find all of them.

What amazed me then was that I had talked with at least 20 people at Comcast between Dec. 16 and January 6 who could see that my name was 'whore' and they did nothing about it.
That's crazy, Julie! Surely, you and Ricardo were the only ones. Nope! Carolina Heredia explains:
They changed my name to 'dummy' in my online account, so that the greeting was 'Hello, dummy.'" I had to call several times but they said they didn't see it until I went in person to Comcast and they removed it.
G/O Media may get a commission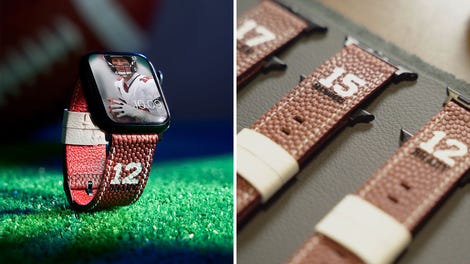 Official NFL PRODUCTS
Official NFL Apple Watch Bands
That's just immature. Elliott also shared the story of Maida Bezdjian who was renamed as "Fakoe Bez" (again, sounds like "Fuck you, Bez") on her Comcast account. These are apparently just a handful. It's admittedly a little suspicious; it makes sense that other cases might come out of the woodwork immediately after Asshole Brown, but also that other hooligans might jump on the bandwagon with the help of Photoshop. Asshole Brown was confirmed by Comcast however, so it's definitely not out of the question. We've reached out to Comcast for confirmation on these names as well.
Has Comcast changed the name on your account in an attempt to insult or belittle you? Let us know in the comments. [Elliott.org via Ars Technica]
Screenshot via Elliot.org