You're sitting at your computer. At work. Reading this post. Take a look around—what do you see? There's a whole lot of wiggle room where the word "office" is concerned, and, from May 17th to the 21st, we'd love for you to come on over and get connected at Gizmodo's Home of the Future.
For the whole week, we'll be open for business with super-fast wifi, endless coffee, comfy chairs, plentiful tables, and quality conversation—the very basic building blocks of a successful co-working space. Because, as the debate rages on about the efficiency of open-plans, hot-desk switcheroos, and traditional cubicles, the one constant seems to be a growing interest in the way our workplaces are put together and how that overall organization affects our productivity. In other words, it's official: where we work impacts how we work. And all offices are not, in fact, created equal.
Add into the mix that nearly forty percent of the U.S. workforce will be contractors, temps, or self-employed by 2020—that's a whopping sixty million people—and we're on the verge of a freelance revolution. While all kinds of telecommunication tricks and tech have made in-the-flesh contact all but obsolete for many folks, at some point it's just not healthy to spend day after day after day in your pajamas with little to no human contact with the outside world (trust me…). And the nation's internet-enabled coffee shops can only support so many laptop-wielding professional vagabonds.
We all spend a lot—too much??—time slouched in front of a screen. In the Gizmodo home office area of the future, we've got a fully-equipped Stir Kinetic Desk that raises and lowers to allow you to sit or stand, then learns your habits to promote the best ratio for your body and your job. Herman Miller is the grandaddy of the modern office space, and the company's designs have evolved over the past half-century with the shifting professional landscape. The company's Mirra 2 chair will help keep postures in check when projects run overtime, while the Kelvin Green LED Green Mode II task lamp by Flos lights the way.
G/O Media may get a commission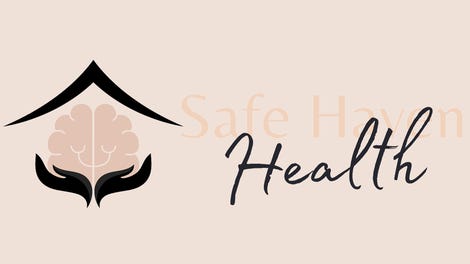 Addiction counseling
Safe Haven Health
But, hey, we like to mix a little business with pleasure, too. Alienware's Steam Machine, Gaming Desktop, and Dell's UltraSharp 32 Ultra HD Monitor offer a fully-immersive escape from the daily grind.
We believe that co-working spaces will play a huge role in developing the next generation of professionals; these shared spaces will act as impromptu think-tanks, spots to take creative classes and meet like-minded collaborators, offering you a reason to shower, leave your goddamn apartment, and face the light of day.
So, taking some cues from the new Makeshift Society in Brooklyn—now open for biz!—we'll also have ample seats for anyone and everyone to come by and hang out, with or without work in tow. Sidle up to Fritz Hansen's Plano table or Florence Knoll's table desk on one of Arne Jacobsen's classic Series 7 chairs. Missing a meeting? No stress! We've got a telepresence robot from Double Robotics to beam you in. Want to try your hand at something artistic? NeoLucida's drawing aids allow you to sketch what you see in front of you.
C'mon over and stay a while—we'll have coffee and beer, and a freaking foosball table from RS Barcelona.
Join us—there's always room for one more.
The Basics
Dates: 05/17/2014–05/21/2014
Location: 268 Mulberry Street, near Houston Street in SoHo. Nearest subway: Broadway-Lafayette.
Hours: 11:00 am to late. The Gizmodo gang will be working on-site all week—with super-fast wifi, on snazzy furniture—and we'll be hosting events every night. Check back for more information on how to RSVP.
Cost: Free!
---
For all media inquiries regarding the Gizmodo Home of the Future, please contact Patrick Kowalczyk at patrick@pkpr.com.