The Hunger Games helped to transform the landscape of publishing, convincing a ton of people that young adult novels could be important, serious books. It touched off a huge boom in books for teenagers about dystopian futures, and spawned a hit movie, with more on the way. In many ways, booklovers are living in the world Suzanne Collins built.
And yet, we can't help wondering: Could The Hunger Games get published, if it were submitted over the transom today?
We spent last weekend at the World Fantasy Convention in Toronto, and a lot of the most lively discussions were about young-adult novels. After all, YA is where the money is now — as well as much of the greatest excitement.
And we heard a lot of debate over just what you can get away with in a YA novel now — how much violence? How much foul language? Does a romance have to be front and center in a young-adult novel, for it to be commercial? What kinds of characters are people looking for in their YA books?
So we decided to ask some publishing professionals, including some top agents and editors, whether they think Hunger Games would be published if it came down the pike now. After all, few of the books that have come out in the post-Hunger Games wave have been nearly as violent, or as blatantly political, or have featured a protagonist as hard to love as Katniss Everdeen.
G/O Media may get a commission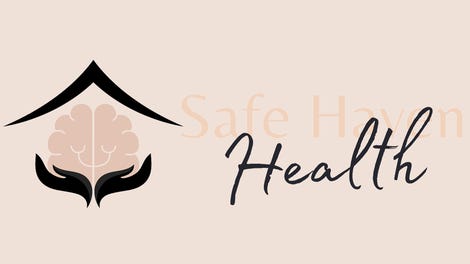 Addiction counseling
Safe Haven Health
We offered people the chance to be quoted "on background," or anonymously — and notably, the people who didn't think Hunger Games could break through now were more eager to take us up on that option. In any case, here's what we found out:
The market is glutted with young adult dystopias
The main reason why Hunger Games might have a hard time today has nothing to do with violence, politics, or an unlikable protagonist, according to several people. Rather, it's just because there are too many dystopias out there now.
"Editors are 'dystopian-ed out,' and dystopian seems to be the kiss of death right now," says one agent who prefers not to be quoted by name. The Hunger Games wasn't by any means the first dystopian YA book, but it did help to spawn a feeding frenzy. "The success of The Hunger Games certainly inspired editors to be open to dystopian, and, now that many great (and not so great) dystopian books have been published, they're not looking for any more."
Publishers have "woken up with a dystopian hangover" after a major binge, adds another top agent who didn't want to be named. They "seem to be flocking instead to more realistic fare, like John Green's The Fault in Our Stars. These cycles are routine and not surprising. The same thing happened with paranormal romance, vampires, etc."
"Selling a post apocalyptic or dystopian novel for teens right now, especially if it's by a debut author, is much more of an uphill battle," chimes in Suzie Townsend, an agent with New Leaf Literary and Media. "Most editors and publishing houses already have a number of these books on their list, and in fact bought sequels or even trilogies."
"I do think the YA market is very tough now if not impossible for novels that are girl or boy vs. corrupt government," says Sara Crowe, a literary agent with Harvey Klinger, Inc. And after the many, many dystopias that Hunger Games inspired, this book wouldn't have the same feeling of originality it had back when it first appeared. At the same time, the darkness in Hunger Games "would be less of an obstacle than when it was first bought."
Says Laurie McLean with Larsen Pomada Literary Agents, "I believe The Hunger Games might well be lost in a sea of YA dystopian thrillers today, especially if it followed a book like Divergent by Veronica Roth, which is better written with a more intricate and interesting story." She adds, "There's a lot to be said about being first in a new trend."
YA books are more like adventure fiction now
Two things have changed about young adult science fiction and fantasy in the past five years, according to publishing insiders: 1) Everybody is keenly aware that these things are being read by grown-ups, not just teens and tweens. 2) the books have become more like adventure fiction, and maybe a bit less introspective.
Samantha Shea, a literary agent with Georges Bourchardt, Inc., brings up a startling fact: some 55 percent of buyers of young adult novels are 18 or older. In fact, the biggest share of total sales goes to people aged 30-44. And these books aren't being bought as gifts for kids — 78 percent of them are for the adults' own reading.
And perhaps not coincidentally, there's been a shift away from "the more emotional YA books that dominated the market in the early 2000s," towards what Shea calls "more adventure-driven books." (Perhaps because publishers know adults are buying these books, to get the escapism that adult fiction refuses to provide?) Shea adds that the core of what readers are looking for from YA books hasn't changed: "interesting concepts, great writing, and well-developed characters."
As the market for young adult science fiction grows by leaps and bounds, the publishers are expanding their scope," says Crowe, and "blending more of the genre's elements, which is exciting." She adds, "Personally I'd also like to see more YA thrillers set in our world."
Good writing will always win out
Don't forget that Suzanne Collins had already written a successful series before Hunger Games, notes Crowe. And Hunger Games "is still one of the best thrillers on the market. Katniss still appeals" to readers.
Lucienne Diver, an agent with the Knight Agency, says:
I strongly believe that The Hunger Games would be published today. For one, it's a brilliant novel with amazing characterization. But for another, the themes are no less relevant: the difference between the haves and have nots, the politicians with (generally) such wealth and privilege making decisions that affect a larger part of the society with which they've lost touch and the dangers of such a dichotomy. Because The Hunger Games is set in a different world, one reminiscent of ours, but never identified as such, these political and socioeconomic themes can be explored in a way that doesn't point fingers or get anyone's back up but will hopefully lead to thought that will lead to action. Yes, dystopian fiction has hit its most recent peak, but it never really leaves us. Until we have a perfect society (and I shudder to think who would define "perfect") the dangers and ideas will continue to be incredibly relevant.
Adds Townsend:
The Hunger Games is an incredible novel, and Suzanne Collins is an excellent writer. I'm actually not sure that I know of anyone in the industry who didn't love that book. Even if it had been her debut novel, and even if it was being shopped right now, I do believe it would sell. It might have gotten some rejections, but I do believe it would still sell.

The book is violent and intense, the underlying political themes are easy to see, and Katniss at times (especially throughout the series) can seem a little unsympathetic, but I don't believe any of these aspects would deter an editor from buying the book. People love it because it's a great story. (The characters and the pacing made me willing to follow the series anywhere).
Kathleen Rushall, an agent with Marshal Lyon Literary Agency in Solana Beach, CA sums up what a lot of people were saying:
Hunger Games was published because it was a fresh, innovative plot with a killer voice. A book with those qualities is always in demand. Hunger Games pushed the YA envelope with its intensity and in that it didn't sugarcoat the teen vs. teen violence. A book that's very similar to Hunger Games may find obstacles getting published today, but that would most likely be because it wouldn't be seen as fresh enough now that so many dystopians are on the market, not necessarily because of a show of violence or oppression or political themes.