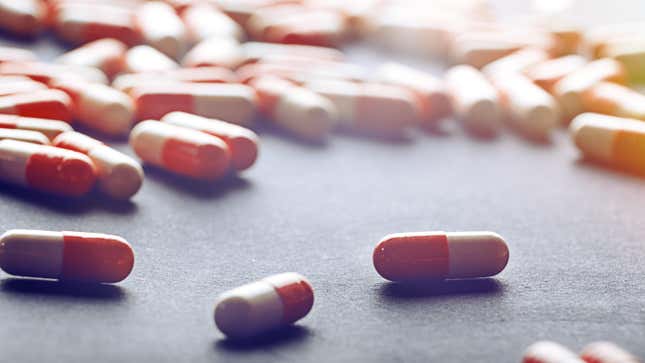 The last few years have seen a significant rise in drug overdose deaths caused by counterfeit prescription pills, new research from the Centers for Disease Control and Prevention has found. The percentage of overdose deaths linked to fake drugs has more than doubled between 2019 to 2021, according to the study. Many of these deaths involved pills laced with illicit fentanyl that were mislabeled and sold as other opioid painkillers.
How to Know If the Heat Is Making You Sick
Drug overdose deaths in the U.S. have continued to climb year after year, with more than 105,000 estimated last year. At the same time, recent evidence from the Drug Enforcement Administration has suggested that counterfeit drugs are increasingly including fentanyl and other potentially fatal substances. To better understand these parallel trends, CDC scientists decided to analyze data from the agency's State Unintentional Drug Overdose Reporting System (SUDORS), which collects information on recorded overdose deaths from across the country.
Between 2019 to 2021, there were about 100,000 overdose deaths documented through SUDORS. Only a small percentage of these deaths appeared to involve counterfeit pills, but it substantially increased over time. From July to September 2019, for instance, the percentage of overdose deaths that had evidence of counterfeit pill use was 2%. But by October–December 2021, it had risen to 4.7%. And in Western jurisdictions, the percentage of such deaths reached as high as 14.7%. All told, about 4.4% of overdose deaths recorded in 2021 had evidence of counterfeit pill use.
The findings, published this month in the CDC's Morbidity and Mortality Weekly Report, appear to reflect changes in the illicit drug market. Suppliers now seem to be commonly passing off pills made with fentanyl as their legal, less potent prescription opioid counterparts. Notably, about 93% of drug overdose deaths that had evidence of counterfeit drug use involved fentanyl, either taken alone or in combination with other drugs (41% only involved fentanyl). More than half of these deaths involved pills sold as containing oxycodone. Another common target for these fake drugs are benzodiazepines, which are used to treat anxiety and insomnia but can be mixed with other drugs like alcohol to increase their euphoric effects.
The authors say that more has to be done to educate people about the dangers of these counterfeit drugs. They note that these deaths were more common among younger people, Hispanic or Latino people, and people with a history of prescription drug misuse. So prevention strategies might best be tailored to these groups. Other strategies like allowing people to test their drugs before they take them could save lives as well.
"Overdose deaths might be reduced with effective prevention messaging by federal, state, and local public health entities that 1) highlights the dangers of pills obtained illicitly or without a prescription, 2) emphasizes the importance of taking only pills that were prescribed, and 3) encourages drug product testing," they wrote.