Those crazy spacefaring Nazis are back, and they've brought Dinosaurs with them! But that's not all in our latest look at all things cool in Crowdfunding - there's amazing sci-fi/fantasy comics, the revival of one of the most iconic Horror movies ever, and Roddy Piper fighting Cthulhu. Of course he is.
Header Image Credit: Treta-Yuga
Yup, you read correctly. Roddy Piper - he of Rowdy fame - is taking on Cthulhu in this horror-comedy parody short film:
Jack is a simple man with simple needs. Mostly he just needs to be left alone to read his book. It's a good book and he likes it, or at least he would if the tenants of the building he manages weren't so damn needy themselves. And it's not just blown fuses and clogged toilets here ... no, when the building power goes out the culprit is a pair of tenants opening a portal to hell in the basement. Does this count as building maintenance? Is battling the supernatural part of Jack's job description? Maybe not, but if Jack can't close the portal the entire building and – let's face it – the whole world is screwed.
$25 gets you a HD download of the movie when it's made, while other tiers offer signed pictures and Shirts.
G/O Media may get a commission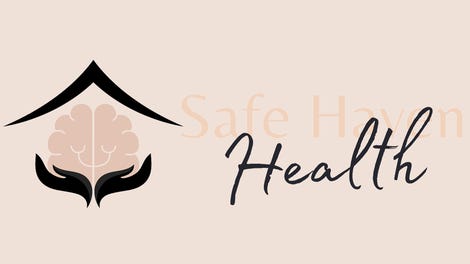 Addiction counseling
Safe Haven Health
Doug Jones stars as Orlok himself in this re-imagining of the horror classic that cuts up and splices the original movie with newly shot footage.
Nosferatu is not only a frighteningly well crafted horror tale, but immensely important in the evolution of modern cinema.

OUR GOAL is to produce a feature-length, faithful homage to this classic masterpiece through use of an updated story structure, plot pacing, visual effects, and importantly sound and music. We believe this "fresh take on an old tale" will bring something new to devoted fans, and excite an entire new generation of audiences as well.
A $25 pledge gets you either the DVD or a digital download of the finished film, while $30 gets you the film on Blu-Ray, as well as behind the scenes features.
Hitler on a Dinosaur. Did you need anything else?
Well, if you did: The filmmakers that brought you the batshit insanity of Nazi's in Space that was the oddball, but ultimately underwhelming Iron Sky are back for more, and this time the Nazis are meeting Dinosaurs:
Iron Sky The Coming Race is an independent sequel to the 2012 cult hit Iron Sky. It will take place twenty years after the first film and introduce some new characters as well as bring back old friends (and enemies). This time the story will take our heroes from the Iron Sky into the Hollow Earth.

Just like Iron Sky, The Coming Race will be inspired by pulp science fiction of the early 20th Century. There will be crazy concepts and an incredible visual world of dinosaurs and aliens. This time however the focus will be more on adventure and discovery. Imagine Iron Sky meeting Indiana Jones on a safari in Jurassic Park.
You know the drill - $20 gets you the digital download, $25 the DVD, $30 a fancier download with behind the scenes features and the Director's Cut of the original film, and $35 the Blu-Ray.
This crazily beautiful one-shot comic is a follow up to Benton Rook's previous crowdfunded comic, Kali-Yuga, and returns to it's science and magic-fuelled world:
Xven and Arkana are the last lore hunters in the desolate realm of Vekt. Lore hunting has become a near extinct profession known only by pirates and immortals. Together, they seek the silver scroll, known to contain the secrets to glitch magic and said to be coveted by Qigong Master Zee. But Master Zee's faithful adepts may only learn to know of the infamous document through the transmission of the Shadow Tiger stance, a rare Qigong form which allows a proper gateway into Innerspace itself.

TRETA-YUGA is an innovative, action packed, science-fantasy graphic novel that utilizes digital lighting techniques to achieve a cinematic, photo-realistic aesthetic. It is inspired by Eastern mythology, the Wuxia genre, JRPG's, anime, and game/film concept art
A mere $5 gets you Treta-Yuga as a digital comic book, whilst $30 will get you both the original and the new comic as printed editions.
---
You're reading Toybox, io9's new blog for all things pop culture. From merchandise to awesome fan creations, TV recaps and critical commentary on the hot topics of the day, you can find it all here!