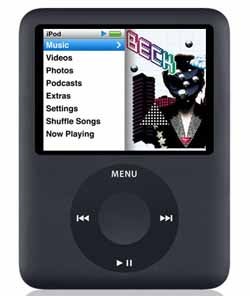 While Apple has already offered some deals leading to the holiday savings, they're over. And especially on Apple gear, which normally doesn't see much a discount, it's nice to save a few bucks. MacMall is running a large sale at the moment that combines savings and rebates for some noteworthy deals. Here are our faves:
8GB iPod Nano
Colors: Black or Blue
Price: $179.94
Plus: Belkin radio transmitter free after rebate. (And engraving and shipping are free, like at Apple Store).
16GB iPod Touch
Price: $379.98
Plus: Belkin transmitter, silicon case. (And engraving and shipping).
There's also plenty of deals on Macbooks, MBPs and iMacs that are probably worth combing through if you have no access to student discounts. Sale ends December 10, 8am PT. [macdailynews]