Among all the Windows 8 convertibles coming out, the Dell XPS is unique. Because it's insane. It's a full-on, regular laptop, with a trapeze artist screen that flips on an axis to convert into a slate. Is that something you'd actually want?
What Is It?
A 12.5-inch touchscreen laptop that converts into a slate tablet.
Who's It For?
Someone who wants a solid, sturdy laptop that can double as a tablet in a pinch.
Design
Dell basically built an XPS ultrabook, only with a swiveling screen. That means a carbon fiber bottom and lid, a soft-touch interior, and an IPS screen. And a display that does backflips.
At 12.5 inches, the XPS is a tweener—falling between the typical 11.6-inch and 13.3-inch models. It's a perfectly usable size as a laptop, and the slightly smaller screen sort of makes up for the XPS being a little thicker than a lot of ultrabooks.
Using It
The XPS has the right idea, mostly. Using it feels like using a laptop. That's good. After spending enough time with a convertible, you notice that you really want it to do one thing really well—and you want the other options to be easy to ignore. While you can't ever really ignore the XPS's hinge (more on that in a bit), the laptop feels like a good XPS laptop—a top-notch, tappable keyboard with just the right spacing and travel distance; a gorgeous display with vibrant, accurate colors and a wide viewing angle. The touchscreen is extremely responsive, and gestures worked better on it than on other convertibles we've used.
G/O Media may get a commission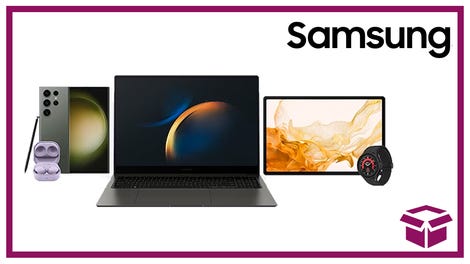 24 hour deals
Discover Samsung - Daily Deal
That said, using this thing as a tablet is not fun. To start, it's heavy! Even by x86 convertible standards, the XPS 12 is the least comfortable tablet to use, especially when working one-handed. The saving grace is that the rounded metal edges actually do make it comfortable to hold if you don't mind the weight (but that's a big, unlikely "if"). It's a shame, because its tablet-based software—gestures, accelerometer, touch response—is really great.
The Best Part
The display, no question. It's not just how gorgeous the 1080p screen is, but how responsive it is to touch, and how (relatively) little smudging the Gorilla Glass panel picks up.
Tragic Flaw
The hinge design. The idea for a swinging hinge is a novel one, but it just doesn't work out in practical use. To start, opening and closing the lid—one of the most basic things you're going to be doing with a laptop—feels unsure. Any time you touch the display, you start to get tentative, since you don't want to swing the screen around. Even when you intend to flip it around, you worry that one push in the wrong direction will totally wreck your laptop. Also, being able to see through the spaces along the edges of the display (inside of the frame) is more distracting than you might think.
This Is Weird...
The carbon fiber lid (as opposed to the aluminum of other XPS laptops) collects dust and dirt at a pretty annoying rate.
Test Notes
As a laptop, performance was in line with other Core i5 Ivy Bridge ultrabooks. Meaning it plays modern games like Diablo 3 reasonably well at lower resolution (though it ran very hot), and will run Photoshop and other programs just fine. But don't expect a performance monster.
In addition to ergonomics, the XPS suffers from the same issue facing most convertible x86 laptops—small text looks odd when formatted on such a large touchscreen while you're using it as a tablet.
After being pretty excited about the XPS's trackpad drivers the first time we used it, the trackpad performance in the final product was pretty average. Not awful, but it frequently lost track of fingers and didn't recognize gestures.
The home button on the display is the only part of the device that feels totally flimsy. It doesn't help that, while holding the XPS in tablet mode, you have to grip it more tightly since it's heavier than even most convertibles. That makes accidentally triggering the home button easier than usual.
The on/off switch is a good and thoughtful design for a convertible. Instead of being a simple button you might accidentally hit in tablet mode, it's a switch you push to the side.
Battery life quite good compared to some other convertibles. In our punishing meat grinder of a battery test, it almost reached three hours (2:49), which is an impressive mark.
The battery indicator on the right side of the laptop (five small white LED lights, activated by a button) is actually quite handy. You don't have to power up to see how much battery you've got left, at a glance.
Startup time: 9.4 seconds.
Should You Buy It?
You have to be a very specific kind of computer user to really love this one. The XPS's main virtue is that it's a great laptop that you can use like a real laptop—along with an awesome, touchable display.
But its ergonomics as a tablet just don't make much sense, and the flaky hinge design undermines the XPS's otherwise very good build quality.
Dell XPS 12 Specs (as reviewed)
• Display: 1920 x 1080 400nit IPS touchscreen
• Processor: Intel Ivy Bridge Core i5
• Storage: 128GB SSD
• Memory: 4GB
• Dimensions: 8.4" x 12.5" x 0.8"
• Weight: 3.5 pounds
• Price: $1200
• Gizrank: 3.0 Stars


Photos by Nick Stango