Today, President Donald Trump released a $1.1 trillion dollar draft budget for 2018, slashing EPA funds by 31 percent, the State Department by 28 percent, and zeroing out the Corporation for Public Broadcasting, National Endowment for the Arts, and more. He did propose $54 billion in defense spending, so at least future members of our spartan dystopia will get to live in a real-life version of The Hunger Games-meets-Mad Max.

All things considered, NASA dodged several rounds of bullets. Two pages of the proposal, which were dedicated solely to the agency, indicate that its top line is $19.1 billion, which is a 0.4 percent boost from President Obama's 2017 proposal. But a closer look at the fine print reveals that some departments within NASA were significantly slashed. For example, funding for the agency's earth science division will cut by 13 percent, which is unsettling considering Earth is the planet we live on and we're not doing a great job taking care of it.
But the deepest cut is undoubtedly to NASA's Office of Education, which would be completely liquidated under the current proposal. The education office, which provides countless scholarships, internships, and work opportunities to young science enthusiasts, is an invaluable resource to educators and students alike. Its Independent Validation and Verification Project (IV&V), for example, invites minority kids interested in STEM careers to partake in a 10-week, resident summer research project at NASA's IV&V facility West Virginia. The Stennis Space Center's Astro Camp summer program, which is funded by NASA's educational department, allows kids to learn from and work with real agency engineers. In an email to Gizmodo, NASA news director at the Stennis Space Center, Valerie Buckingham, said: "At this time, all of the details regarding the future of Astro Camp are not known."
Despite the educational office's obvious value, the Trump administration has deemed it a useless expense. While the recent proposal is still a draft, meaning it still has to go through Congress where it's likely to see significant revisions, this is an extremely disturbing worst-case scenario.
G/O Media may get a commission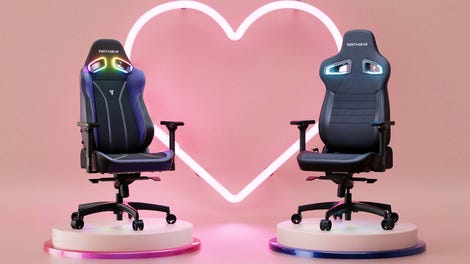 Up to $150 off
Vertagear Gaming Chairs
"While this budget no longer funds a formal Office of Education, NASA will continue to inspire the next generation through our missions and channel education efforts in a more focused way through the robust portfolio of our Science Mission Directorate," NASA acting administrator Robert Lightfoot said in a cryptic statement. "We will also continue to use every opportunity to support the next generation through engagement in our missions and the many ways that our work encourages the public to discover more."
NASA's Office of Education did not respond to Gizmodo's repeated request for comment, so it's unclear how the Science Mission Directorate—which is primarily focused on understanding the birth and evolution of the universe—will be able to absorb all of the education department's responsibilities.
If it can't, children—who are our only hope at creating a better world after this grease fire administration—will suffer most. Cutting access to such invaluable educational resources is a direct attack on the next generation of STEM enthusiasts.
"This will make it harder for NASA to engage and recruit the kids who want to be a part of the industry and cultivate new talent," Justin Kugler, Director of Education Programs at the Foundation for International Space Education, told Gizmodo. "Aviation Week has covered the demographic crisis in our industry at length. We do not have enough people coming into the industry to replace everyone that is retiring or leaving."
Kugler, whose first job was a NASA intern at the Johnson Space Center under the Education Office's Summer High School Apprenticeship Research Program, largely credits the department for his career in aerospace technology.
"It fast-tracked me into their undergraduate internship program, helped me win a Goldwater Scholarship, and helped me get my first job after graduation," he said. "It helped me so much. I hate to imagine that my daughter's generation would be denied the same opportunities I had."
It's unclear what will happen to NASA's Kids Club, which seemingly functions under the auspices of the education office. Katie, a student teacher from Manchester, UK, says she's used astronaut activities from the site in her physical ed lessons with kids.
"I think [cutting the education office] will really affect the way kids learn about space," she told Gizmodo. "Having real life NASA resources means that the kids are essentially learning directly from NASA which makes it all the more exciting. I think it's a real shame that the office of education will no longer exist and I think it will prove detrimental to the kids' education"
The sad yet salient truth is that American kids are not performing that well in science. A 2016 research effort that analyzes children's math, science, and reading scores from around the world found that the US didn't even crack the top 20 in the science category. While test scores don't gauge a child's interest in science (or anything for that matter), this should be a sign that destroying a completely wholesome department—that only wants to get kids excited about science—is a bad idea.
If we want to get anywhere in the next few decades, we have to take care of the kids here on Earth. Keeping them in the dark isn't the way to do that.