Apple's surprising announcement that it'll allow third-party developer tools for the iPhone and iPad may cause issues in the federal investigation into whether the restrictions were anti-competitive.
Apple's unexpected announcement Thursday that it would let programmers use third-party tools to write apps for the iPhone and iPad may deflate a federal investigation into whether the restrictions were anti-competitive by making it difficult or ill-advised for developers to write programs for competing smartphones and tablets.
The FTC reportedly opened an investigation into the ban this spring, and, according to an anonymous app developer, FTC attorneys have been talking this summer to app developers about whether the ban makes it less likely that they will make apps for competing platforms such as Google's Android mobile OS and Windows 7 Mobile OS, among others. The FTC has wide latitude to take action against companies it thinks are engaging in unfair business practices.is
Third-party development tools, including those made by Adobe, allow developers to write apps once and then programmatically create variations for multiple platforms. Last spring Apple changed its development agreement to force developers to write apps for iOS devices using its programming language "non-objective C", arguing that third-party tools made apps that weren't as powerful and secure as they should be.
But on Thursday, Apple unexpectedly reversed course.
The FTC thought the ban might instead have been a way to protect Apple's dominance in the burgeoning app market, according to a leading Apple app developer who was interviewed by the FTC this summer. The developer spoke to Wired.com on the condition of anonymity, out of concern for souring his relationship with Apple.
G/O Media may get a commission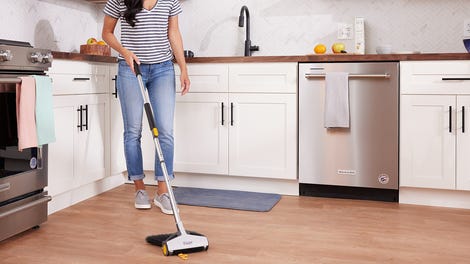 BOGO 50% Off
Flippr - BOGO 50% Off
After his conversation with the FTC lawyers, the developer told Wired.com that they were "concerned that by making 'Non-Objective C' apps illegal, then you can't develop cross-platform, specifically saying 'You can't be cross-platform' seems anti-competitive."
The FCC was also reportedly interested in Apple banning Adobe's Flash, a popular multimedia browser plug-in used for a lot of online video, which Apple says is just too buggy for the iPad and iPhone. But according to the developer, that reported interest "might just be a red herring" and the FTC was really concerned about the developer rules.
While the developer said he's not sure regulator intervention is a good thing, Apple's rules did have a personal impact.
"When they asked if I was less likely to develop a cross-platform app now (cooling effect), my answer surprised me…. "yes". I am less likely to develop a cross-platform app because I don't want to get pushed off iPhone!," he said. "Its not that Apple has even gone through with the threats, but they are definitely scaring us developers subtly!"
Apple did not immediately respond to a request for comment on whether FTC pressure led to Thursday's reversal. The FTC neither confirms nor denies investigations until they are closed.
Photo: In this file photograph taken April 8, 2010, Apple Inc. Chairman and CEO Steve Jobs, second left, talks with senior vice president of worldwide marketing Philip Schiller, left, following an event at Apple Inc. in Cupertino, Calif. Credit:Associated Press/Eric Risberg
Wired.com has been expanding the hive mind with technology, science and geek culture news since 1995.