Groupon is a super popular deals site for a reason: It offers amazing deals. So why do I always end up feeling guilty? Because it keeps offering me deals for places I already frequent.
The first time it happened was a couple of weeks ago. (I've only been checking Groupon for a few weeks.) There was a typical restaurant code, offering a 50% discount: $24 worth of food for $12. I bought two, because this particular place—Muddy's Coffee House in Mississippi, Portland—has a couple of breakfast items that I think are great. (I'm a sausage cream gravy man, myself, but they've made me a believer in the merit of a good mushroom gravy over a biscuit.)
We don't go to Muddy's a ton, but we've been there maybe three times over the last three months. It's within walking distance, which is nice on a dreary weekend morning.
Last Sunday we went to use our first Groupon at Muddy's. Had a couple of Bloody Marys. I think our bill was like $30 or so, maybe a little less.
G/O Media may get a commission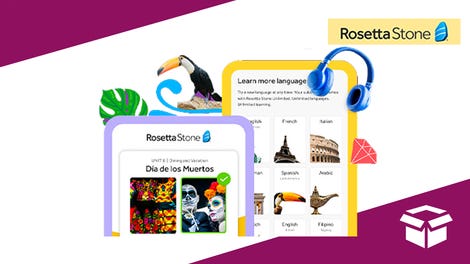 Extra 20% off
Rosetta Stone Lifetime Subscription - All Languages
I had the Groupon paper in my pocket. You just print them out from the website, so it was a folded up sheet of printer paper. I was already sort of embarrassed to use it, so I kept it folded up.
The woman who brought back the receipt asked us, "So have you guys ever been here before? I'm trying to figure out who is using these Groupons." I instantly said, "Yeah, we've been here a couple of times." Her face fell. Although she was polite, I could tell she was disappointed. I felt like a jerk.
I've got that other Groupon for Muddy's, but I haven't felt comfortable using it.
Then today's deal ends up being the same 50% discount for Breakside Brewery, a place we probably go to eat at least once a week.
I'm torn. On one hand, we're regulars. Why shouldn't we get a discount when the opportunity arises? On the other, this is a place where the servers and bartenders always greet us personally when we come back. We sit at the bar and talk about working in the service industry and about the different beers they have on tap. We're not all friends, but we're friendly.
So now it feels like I'm going to short myself $30 (if I bought two) because I don't want these people with whom I do business to feel slightly. Which is fair, I guess; you've got to support local businesses if you want them to survive.
But the Scottish skinflint in me is going to have a hard time going to Breakside next time without thinking, Man, I could have had like three free beers if I just weren't such a wuss.