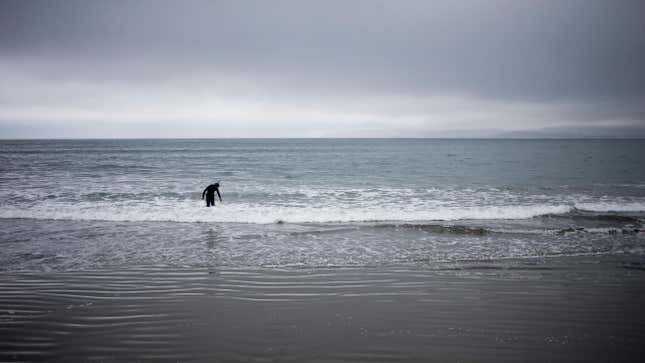 El Niño is almost here, the global shift is likely to stick around until this winter, the National Oceanic and Atmospheric Administration announced this week. After an unusual three-year La Niña, all signs are pointing to changes in weather patterns for 2023.
Lower Drought Conditions In California | Extreme Earth
Last month, NOAA said there was a 62% chance that El Niño would develop between May and July. Things have rapidly progressed, and now there is a 90% chance of El Niño forming and persisting into the end of this year, according to NOAA.
These two "siblings" are global climate shifts that are marked by cooler or warmer ocean temperatures and changes in global air currents, which alter weather and storm patterns. La Niña is associated with lower-than-average ocean temperatures, while El Niño is the opposite. Experts have noticed quickly rising ocean temperatures lately, one of the signs of a formation year.
What can we expect now that The Boy is coming to town? Ocean temperatures are going to rise above average. The Atlantic hurricane season is expected to be milder, because storms are more likely to form there during La Niña years. However, storms are more likely to form in the Pacific. In the U.S., the shift brings more rain to southern states and to the East Coast. It also brings warmer temperatures to northern states.
El Niño years are especially hot. This was certainly true in 2016, one of the hottest years on record, according to the World Meteorological Organization. Scorching temperatures have already pummeled Southeast Asia—just last week, Vietnam recorded its hottest temperature ever. Expect more extreme heat to come this year.
Want more climate and environment stories? Check out Earther's guides to decarbonizing your home, divesting from fossil fuels, packing a disaster go bag, and overcoming climate dread. And don't miss our coverage of the latest IPCC climate report, the future of carbon dioxide removal, and the un-greenwashed facts on bioplastics and plastic recycling.