If there's one thing we've come to expect from El Niño, it's that we should expect pretty much anything. After a dry, hot February convinced everyone that El Niño had left the building—or ditched California completely—a new set of storms have provided a glimmer of great wet hope.

This is coming soon to a West Coast near you:
What are we looking at here?
This is one of those infamous "atmospheric rivers," jets of moisture-charged air from the subtropical Pacific Ocean. These are the storms that are responsible for recharging our reservoirs and building up our snowpack. And there are likely multiple ones headed our way over the next two weeks, hence the "Miracle March" on tap.
G/O Media may get a commission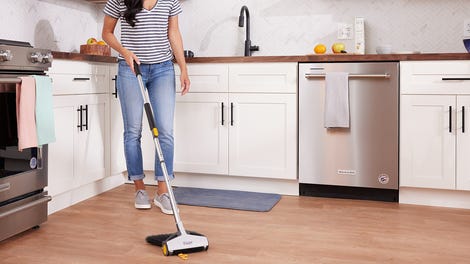 BOGO 50% Off
Flippr - BOGO 50% Off
Which means a shit-ton of snow.
And rain!
And other stuff!
Besides the fact that these storms could be potentially destructive—stay safe out there, kids—there is also some bad news.
Those same atmospheric rivers which bring allllllll the moisture can also be full of very warm air since they are, after all, coming from the extra-warm El Niño-fied tropical waters of the Pacific. A new study by NASA, plus Scripps Institution of Oceanography and the Earth System Research Laboratory shows that atmospheric rivers might increase the chances of a phenomenon called "rain-on-snow," which is pretty much what you'd expect: rain falling on top of snowpack, which would accelerate the melting of the snowpack. This, of course, happens normally later in the spring, but if it happened now, it would not be good. However, if the storm is accompanied by colder temps—and the difference of a few degrees could make all the difference—the moisture would fall snow-on-snow, boosting the snowpack back to normal.
So, let's hope that El Niño's final hurrah is both wet and cold.
---