This week, we wondered whether a boycott against the Ender's Game movie—prompted by author Orson Scott Card's particularly disgusting views on homosexuality—might be successful. It seems that Lionsgate, the studio distributing the film, is taking the prospect of a boycott seriously, issuing a statement to distance itself from Card.
Via HitFix, here is the statement issue by Lionsgate:
As proud longtime supporters of the LGBT community, champions of films ranging from GODS AND MONSTERS to THE PERKS OF BEING A WALLFLOWER and a Company that is proud to have recognized same-sex unions and domestic partnerships within its employee benefits policies for many years, we obviously do not agree with the personal views of Orson Scott Card and those of the National Organization for Marriage. However, they are completely irrelevant to a discussion of ENDER'S GAME. The simple fact is that neither the underlying book nor the film itself reflect these views in any way, shape or form. On the contrary, the film not only transports viewers to an entertaining and action-filled world, but it does so with positive and inspiring characters who ultimately deliver an ennobling and life-affirming message. Lionsgate will continue its longstanding commitment to the LGBT community by exploring new ways we can support LGBT causes and, as part of this ongoing process, will host a benefit premiere for ENDER'S GAME.
On the one hand, it's well and good that Lionsgate is acknowledging the importance of the LGBT community, and from a purely financial perspective, it's certainly in their best interests to distance themselves from Card as much as possible. But it doesn't negate the fact that any success the film has will create a demand for Card's books, putting money in the pocket of a man who is not only a vile homophobe, but also sits on the board of the National Organization for Marriage, actively putting his resources toward the suppression of his fellow human beings' rights. The statement offers little to change the minds of those moviegoers who are already thinking about skipping Ender's Game on moral grounds.
It is a clear signal, though, that studios can't afford to ignore LGBT issues or the roles of hatemongers like Card, even as Lionsgate scrambles to downplay his involvement.
G/O Media may get a commission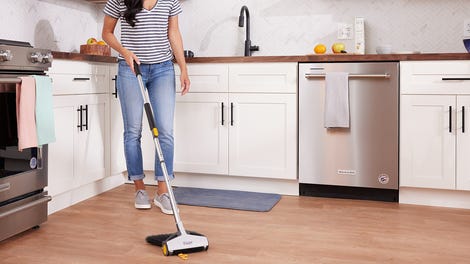 BOGO 50% Off
Flippr - BOGO 50% Off
Lionsgate issues official response to growing 'Ender's Game' author controversy [HitFix]
Update: Here is the official response from Geek OUT, the organizers of the boycott:
As proud members of the LGBT community, champions of creative freedom and honest self-expression, and a group at whom the film Ender's Game is directly marketed, we appreciate Lionsgate's record of doing good things and its admirable, strongly worded rejection of Ender's Game author Orson Scott Card's and the National Organization for Marriage's anti-gay activism.

The simple fact is that Skip Ender's Game has never been about the content of the novel or the film Ender's Game. It's about money. It's about the money the company has already paid to Card and the potential millions he and the National Organization for Marriage stand to make off of the success of the film—our money.

A benefit premiere, indeed any outreach to the LGBT community by Lionsgate, ought to be much appreciated. What's clear is that whether or not they support his views, Lionsgate is standing by their man and their would-be blockbuster. They made the common, perhaps cynical, calculation that audiences wouldn't connect Ender's Game with Card's very public homophobia—or wouldn't care. Geeks OUT appreciates that most American families work for every dollar and care deeply about where that money goes and what it supports.

Skip Ender's Game is not a threat; it is a reality. Our pledge adds hundreds of signatures every day from sci-fi fans around the world who would rather stay home than support homophobia. We have only just started and Geeks OUT and its allies are prepared to carry on past November 1. Nothing Card nor Lionsgate has said changes the fact that skipping Ender's Game is the easiest way to ensure none of your dollars go to Orson Scott Card's and the National Organization for Marriage's extreme anti-gay agenda.