Molly Taft covers energy and the environment for Earther. Follow her on Twitter here and please email any scoops to mtaft@gizmodo.com.

The top story:
Experts agree that we can count 2022 as the year the tide turned on the global energy transition. The war in Ukraine kicked off a global energy crisis that got governments thinking longer-term about life without fossil fuels. Combined with the ever-shortening timelines we have to stop the worst impacts of climate change, 2023 will mark the first real year of implementing a new energy reality.
The International Energy Agency predicted in December that renewable use will overtake coal use by 2025; looking ahead, 2023 will probably be another record-setting year for renewable energy implementation and retirement of fossil fuels. In the U.S., the 2022 passage of the Inflation Reduction Act, the country's first ever climate legislation, means that consumers and companies will now start seeing major financial gains for installing renewable technologies.
All these big headlines don't mean that any of this is going to be easy—far from it. After all the net zero announcements and investments in new technologies, this year will show the difficulties that the world faces implementing the energy transition. Buckle up—it's going to be a bumpy ride.
G/O Media may get a commission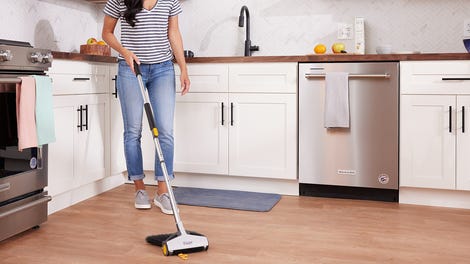 BOGO 50% Off
Flippr - BOGO 50% Off
What we're waiting for:
Wind, solar, and battery technologies will continue to face increasing supply chain roadblocks—and more human and ecological rights issues—as demand for rare earth minerals will keep skyrocketing.
Countries will have to grapple with the fact that energy storage technologies are not yet up to par to totally cover the intermittent nature of wind and solar, and figure out solutions for baseload power.
Despite some serious issues with their efficacy and an almost complete lack of regulations, carbon markets will continue their explosive growth as companies continue to make green promises.
Republicans and Big Oil will seriously shift their tactics as they continue to oppose the energy transition and try to keep polluters in power. No more anti-science, climate change isn't happening messaging—this year, their tune will change permanently to concerns about renewables' reliability, cost, and claims about fossil fuels' ability to solve global poverty.
Unconventional wisdom:
In 2022, several countries and states reconsidered their retirement of nuclear plants as popular support for nuclear blossomed and investment money poured into new technologies. Expect to see major conversation around the future of this beleaguered and contentious energy sector. Some formerly anti-nuclear camps will start to renegotiate their hard line attitudes, given nuclear's potential for providing baseload power; similarly, nuclear fans may start to see the realities of the technological challenges and massive expense needed that has helped hold back the nuclear revolution.
People to follow:
Jael Holzman — This Axios journalist is on the front lines of the renewable energy mining beat—and has all the scoops on the goings-on on the Hill, especially around Republican resistance to the energy transition.
Leah Stokes — A political science professor at UC Santa Barbara, Stokes has the renewable energy takes you'll need to hear as the US gets going on implementation of the Inflation Reduction Act.
Michael Shellenberger — This former pro-nuclear, anti-renewable talking head has become a mainstream right-wing media talker after a failed bid for Governor of California. He'll be the one to watch to debut new conservative anti-renewable, fossil fuel industry-approved talking points disguised as green propaganda.
Companies to watch:
A longshot bet:
Resistance to new pipelines will reach a fever pitch once again—but this time, those pipelines will be carrying CO2. The potential dangers of some of the huge networks of CO2 pipelines planned in the Midwest has already galvanized some local opposition, and a lack of national regulation means green groups may eye this issue as the next one to rally support around.