Apple just wrapped up its special media event in California, where it launched the iPhone 7 and iPhone 7 Plus and some other new hardware. This was easily one of the biggest technology events of the year and there were plenty of huge announcements you'll want to know about.

In typical form, Apple worked closely with big developers ahead of the event and even invited a few onto the stage. Niantec, Nike, and Nintendo executives spoke briefly at the event while revealing new apps they built for Apple products. Of course, those appearances paled in comparison to the new hardware revealed at the event. In case you weren't able to catch all the news, here's everything you need to know about Apple's event today.
---
Apple Announces the iPhone 7
After more than a year of speculation, Apple's new iPhones are finally here. Predictably named the iPhone 7 and 7 Plus, Apple's new gadgets look familiar but employ new hardware to give people even more useful tools.
The iPhone 7 and 7 Plus have a redesigned home button that is now Force Touch sensitive, which will give people a little bit more control of the home screen. The new iPhone is also waterproof and includes a brand new camera that takes DSLR-quality photos. The iPhone 7 Plus model comes with a new dual-camera that gives the phone better zooming capabilities and depth of field settings.
G/O Media may get a commission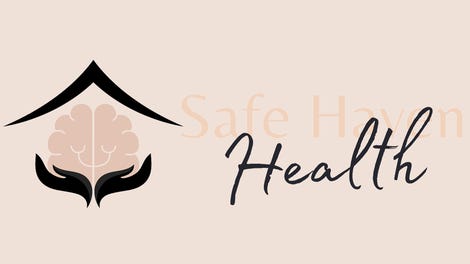 Addiction counseling
Safe Haven Health
The new dual-camera system also uses machine learning to automate settings like focus, exposure, white balance, tone mapping, noise reduction, and even takes multiple photos and fuses them into one photo. The camera basically ensures you take a great photo every single time.
In a surprising design choice, Apple did not include a headphone jack on the phone. "The reason to move on comes down to one word: courage," Apple SVP Phil Schiller explained. "This is really important, our smartphones are packed with technologies...it's all fighting for space. Maintaining an ancient analog connector doesn't make sense." ... [More]
---
New iPhone Camera Takes Better Photos
The iPhone 7 and 7 Plus's cameras can take DSLR-quality photos, thanks to a bunch of new hardware that's been jammed into the phone. Both models of the phone come with optical stabilization that allows for exposures three times longer than previous iPhone models, and the larger f/1.8 aperture lets in 50 percent more light.
All of that pales in comparison to Apple's biggest camera announcement: The iPhone 7 Plus comes with a new dual camera that includes two lenses, one wide-angle and one telephoto. Both lenses are visible on the back of the phone. The combination of both lenses gives shooters a better chance to play with focal length and zooming in photos. The depth of field capabilities are something that is typically only seen in DSLRs. ... [More]
---
Apple Announces Watch Series 2
The Apple Watch is getting a bunch of much-needed updates with Watch OS 3, which was announced earlier this year in June at WWDC. In addition to a few tweaks to the user interface, Apple is also working with developers to get more useful features on the Apple Watch.
At the event, Apple invited executives from Niantec and Nike to show off new features on the watch. But that all took a backseat to the new Apple Watch Series 2. The new hardware is waterproof, includes GPS, and has the brightest display of any Apple product ever. The new watch costs $370 and older models (now dubbed Series 1) will cost $270. ... [More]
---
Apple Releases New Headphones Called AirPods
Do you hate when your headphones get tangled in your pocket? Apple is slowly phasing out its EarPods, so that won't be a problem for much longer. The company's new AirPods are basically wireless versions of the EarPods every iPhone user has come to know and love. The only catch is that you have to pay extra for them.
The iPhone 7 and 7 Plus will ship with a pair of Lightning EarPods (i.e. ones that connect to the charging port on the bottom of the iPhone). The phoens will also ship with a Lightning-to-headphone jack dongle in the box, making it easier for your to retrofit any 3.5mm headphones you're currently using.
Apple's AirPods will have five hours of charge and the carrying case with have 25 hours of charge. You can pair the AirPods to your iPhone by simply opening the carrying case. The AirPods cost $159, which is pretty reasonable for wireless headphones. ... [More]
---
Super Mario Is Coming to the iPhone
Nintendo is bringing Super Mario to the iPhone in a new game Super Mario Run that looks a lot like Temple Run, but with horizontal scrolling. The game allows you to run through Super Mario worlds using just one hand. When you tap on the screen, Mario leaps over obstacles and even does some cool tricks.
In addition to a basic single-player mode, you can also play against friends and strangers. The winner of a game is determined by whoever collects the most number of coins and "impresses" turtles by performing daring leaps of faith and other cool tricks with your player. Super Mario Run will be available by the holiday season of 2016, but it does not have a specific release date or pricing at this time. ... [More]