A cable modem in your pocket. Rockin' down the highway with video on demand. Real wireless broadband. I tested an unthrottled Clearwire WiMax connection all over Portland, and that's (mostly) what I got.
It's hard to conceive of harnessing that much bandwidth wirelessly while sitting outside a shopping center, enjoying an unseasonably warm March day. It's almost a joke, being able to watch Jon Stewart ream Jim Cramer—streamed via Hulu—while sitting in the backseat of a Lincoln Navigator doing 60 on the freeway. Having reviewed gadgets for almost a decade, I sometimes have to fake excitement that I may not truly feel in my loins. But this is different—real, honest-to-God wireless broadband made me freakin' giddy, even if it didn't deliver peak speeds at every spot where I parked.
If most of what we review is a chunk of the present, WiMax is from the future. Thankfully, it's the near future.
The Test
Clearwire is a wireless data service now majority owned by Sprint (but with Comcast and others holding stakes). Currently it's got the Clear WiMax service in both Portland and Baltimore. In Portland, it sells mobile and home modems that can pull down up to 4Mbps, but you know from reading Giz Explains that WiMax is already capable of a lot more: It's the first 4G network that's actually up and running in the US.
G/O Media may get a commission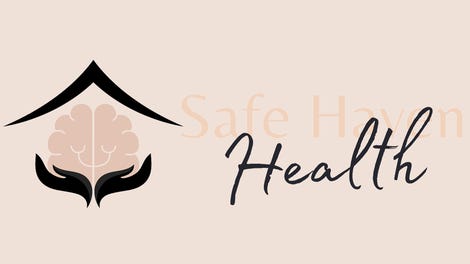 Addiction counseling
Safe Haven Health
Clearwire gave me a chance to see what WiMax was like without any throttling: I got a USB dongle that could pull down whatever was out there. That turned out to be, in some places, nearly 13Mbps downstream—the current speed of your typical cable modem, and about 10 times what wired broadband delivered just a few years back.
I trekked around Portland, OR for a couple of days, testing the boundaries of the WiMax network, and spot testing in different locations around town to see what I got. I used the Motorola USBw25100 WiMax dongle, connected directly to a very sweet, very pimped-out HP Pavilion dv4 notebook that I borrowed for the occasion. (At the moment, there's no Mac driver for the WiMax modem, but as you can imagine that's in the works.)
As a helpful comparison, I used a 3G dongle from Verizon Wireless. I want to be clear that this isn't to be read as a test of Verizon's Portland network. However, that little USB modem held its own amazingly well, 3G beating 4G on a few occasions—at one point reaching a top speed of 3.3Mbps—so good on you, Verizon!
The tests were fairly simple, and resembled the ones we used for our Coast-to-Coast 3G Test last fall. I ran the Speakeasy Speed Test a minimum of five times in each location with each connection, then averaged those results. I loaded a very heavy page—the Wikimedia Commons Hubble Images page—at least five times, timing the pageload with the YSlow plug-in for Firefox. And I pinged local servers in three sets of 10 to determine latency. I chose locations based on their overall geographic variety, throwing in some locations that just made sense for me to visit, like my in-laws, and the family of my buddy Tom.
Here are the locations, neatly marked on the map, followed by a chart of test results:
Hot Spots and Cold Spots
As you can see, though I got the kind of awesomeness that blisters during three of my stops, I saw some mediocrity in three more, and in one location, smack in the center of town, I got nothing at all. When I checked with Clearwire, they not surprisingly told me I had accidentally chosen four locations that were slated for improved coverage, the two downtown locations set to get lit up in the coming months.
The up side of the experience was exciting enough that the downside didn't bash my spirits. You'll notice in the chart that even when the connection wasn't that great, latency tended to stay low, and even when the connection was shabby, the download speeds tended to stay at or above 3G levels. I mean, before now, when was 1.2Mbps wireless considered a bad thing? Uploads were consistently just below 2Mbps—a far cry from the 10Mbps I can get with hard-wired cable, but pretty much on par with 3G.
Clearwire has to lease all of its cell towers just like any other wireless carrier, and not having a legacy network in place does keep it from automatically having a tower everywhere it's needed. Also, the fact that WiMax runs in the 2.5GHz band points to a need for more towers. 3G is in the 1.8 to 2.1GHz, and the proposed LTE operates in the 700MHz spectrum. Though WiMax's higher frequency may guarantee a more stronger signal closer in, it also has shorter range with the same power. WiMax doesn't feel like Wi-Fi—it can handle smooth handoffs from tower to tower at high speeds—but the Clearwire coverage map of Portland does look a bit like a tightly packed collection of hotspots.
This can be good news: Clearwire knows every inch of the city, and can look up any customer's home, workplace or favorite hangout to see if getting the service even makes sense. But it also means that if you're not covered—depending on how a school board votes about what happens on their rooftops, or what the local port authority has to say about radio antennas—it may be a while before that changes.
Rockin' Down the Highway
Like most carriers, Clearwire takes advantage the many tall cell towers that line the highway, meaning you get WiMax's sick bandwidth pretty much unbroken as you fly down the road at 60 or 70 miles per hour. In the following video—in 90 quick seconds—you'll see the following:
• Speakeasy speedtest showing roughly 13Mbps at 60 miles per hour
• Skype voice call (sorry we didn't do a video conference)
• Slingbox video that's being uploaded via WiMax at Clearwire's office, and downloaded via WiMax in the car
• Hulu, where we load up and begin watching a full-screen episode of The Daily Show, at 70 miles per hour
In Summary:
It's easy to reach download speeds that are four times the peak of today's best 3G networks
Power demand does not seem to be any greater than other wireless connections
Most available Clear services now are capped at 4Mbps, though uncapped plans may be available sometime this year
Only a handful of cities will have this service in 2009, with more to come in 2010
Wide fluctuations in bandwidth feel weird: 12Mbps upside makes 3Mbps feel like a disappointing trickle
Within Portland's city limits, there were plenty of dead zones that will hopefully be filled in soon