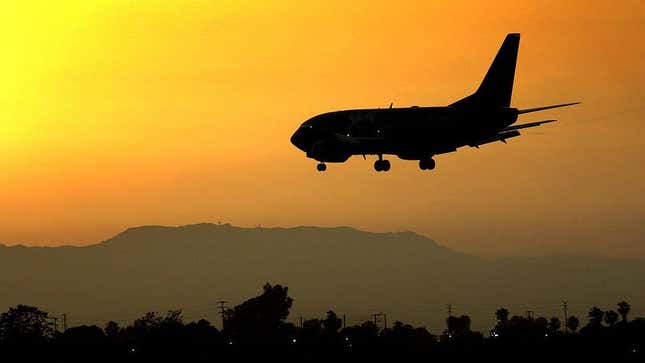 The Federal Aviation Administration (FAA) has implemented computer system changes to combat outages like the one that occurred on January 11, resulting in more than 11,000 flight disruptions.

You Could Soon Get Cash Back for Your Canceled Flight
Acting FAA Administrator Billy Nolen wrote a letter outlining the changes. In the letter obtained by Reuters, Nolen said that the FAA introduced a one-hour delay for database synchronization, which he said should prevent any inaccurate file alerts from immediately reaching the backup database.
The FAA assured lawmakers that it has rectified the problem with a system change in an effort to prevent corrupt files from damaging its backup database moving forward.
The outage earlier this month was reportedly caused by a Spatial Front Inc. contractor who unintentionally deleted computer files used in a pilot-alert system, according to the Wall Street Journal. The FAA says it's no longer working with the contractors involved in the outage which grounded domestic flights for nearly two hours, leading to delays and cancellations across the U.S.
The FAA's system update was announced less than a week after the House voted to create a task force to study the FAA's Notice to Air Missions (NOTAM) database. That database keeps pilots updated on important information and potential hazards including runway closures and airspace restrictions. The FAA letter, obtained by Reuters, said it operates under two systems, the legacy U.S. NOTAM system which is 30 years old, and its newer Federal NOTAM system, calling it the foundation for its effort to modernize the system.
According to the letter, the FAA first started modernizing NOTAM in 2019 "and is scheduled to discontinue the legacy U.S. NOTAM System by mid-2025. The letter added, "Phase two of the NOTAM system modernization is planned to be completed in 2030."
While the bill to study the NOTAM alert system overwhelmingly passed the House, it has a more uncertain future in the Senate. Sen. Pete Stauber, (R-Minnesota) told The New York Times that he hopes the bill will finally gain traction in the Senate, adding that it's is unacceptable that the decades-old system has been allowed to remain in place for so long.
The Senate previously voted against passing a bill that would have implemented system updates in 2019 and 2021, but lawmakers say they hope the recent outage will give the Senate the push they need to pass the most recent FAA legislation.
"We must do this," Stauber told The Times. "This is a priority. We cannot have another critical failure like we did a couple weeks ago."