Yesterday evening in Toronto, 10 people were killed and another 15 injured by a van driving erratically in the Canadian city. The driver, 25-year-old Alek Minassian, is being held on 10 counts of first-degree murder and 13 counts of attempted murder.
Other than one former classmate's descriptions of him as socially awkward and introverted, little is known about Minassian. However, a screenshot of a Facebook post obtained by Globe News Toronto reporter Catherine McDonald—and confirmed to be authentic by the company—suggests the kinds of online communities he was active in.
It reads:
Private (Recruit) Minassian Infantry 00010, wishing to speak to Sgt 4chan please. C23249161. The Incel Rebellion has already begun! We Will overthrow all the Chads and Stacys! All hail the Supreme Gentleman Elliot Rodger.
Elliot Rodger, of course, refers to the 22-year-old who, motivated by his self-professed hatred for women and frustrated by his status as a virgin, murdered six and injured over a dozen before killing himself in Isla Vista, California, in May 2014. The "incel rebellion" refers to the involuntarily celibate community—people, though almost exclusively men, distraught with their lack of sexual experiences, and often expressing this disappointment as anger towards women writ large. For violent-minded incels, Rodger is thought of as a hero, and it's believed Nikolas Cruz—the shooter responsible for the massacre in Parkland, Florida—also idolized Rodger.
"Chad," for those unaccustomed to the Neanderthalic corners of the internet, is a reference to a meme that contrasts the qualities of a "virgin" with his confident, well-endowed opposite, Chad Thundercock. The opposing, poorly drawn men of the meme are applied to everything from character picks in Overwatch to astronomy; but true to the meme's origin's on 4chan—another radicalizing force Minassian mentions—the subject matter tends to veer towards subjects of traditionalism, ethno-centrism, and misogyny.
G/O Media may get a commission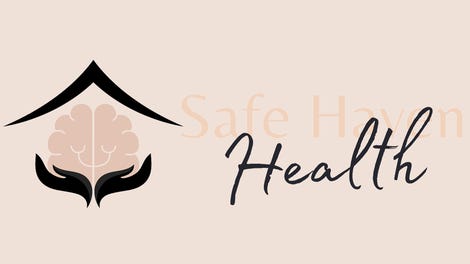 Addiction counseling
Safe Haven Health
00010 is the trade number for the Canadian infantry, and C23249161 appears to be a military service number. Minassian joined the CAF for approximately 2 months, and requested a voluntary discharge without completing his recruit training, Vice reports.
Whether Minassian's feelings towards women or his apparent activity in incel communities had any specific bearing on his motives yesterday is not presently known. He will return to court on May 10.