After four years, thousands of posts and countless phallic puns, I'm leaving one of the world's greatest jobs in attempt to pioneer new projects. And I'd love it if I could coax a few of you to come along.
If you enjoy Shooting Challenges, then I think my first new site may be in and/or around your wheelhouse. It's called Life, Panoramic.
UPDATE: The site is down! We're upgrading our server resources. Hopefully you will still be interested in two or so hours when we're back online.
UPDATE 2: We're back! Consider us a few php extensions short of a perfectly smooth site, but we're working on it.
UPDATE 3: We may or may not be up, depending on your location! We're on solid servers now, just waiting on DNS propagation.
G/O Media may get a commission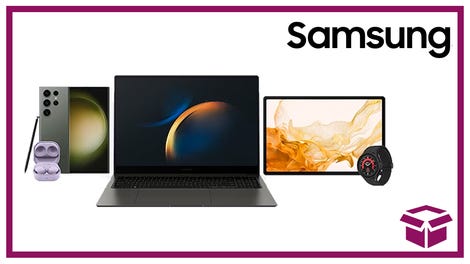 24 hour deals
Discover Samsung - Daily Deal
Just sitting in front of our computers, we have a pretty spectacular view of the world. But these images and stories are invisibly augmented. You either have some tour guide like Rick Steves pitching their take on a place, or some friend subjecting you to an overstuffed slide show of vacation photos. No matter how good the view, it's always that of an outsider.
In an era when there are so, so many talented photographers, why aren't we telling our own stories of home?
So that's what Life, Panoramic is, your stories of your cities filled with all the nuanced beauties and mundanities that maybe only you see. It's a self-portrait of landscape, architecture, culture and people. It's highly subjective. And obviously I think it's pretty cool. I really hope you'll like it too and might be willing to participate, maybe even become a fan.
Of course, I couldn't stand to sever ties entirely, so I'll be sticking around in an Editor-at-Large capacity, continuing Shooting Challenges and filling a low quota of esoteric rants.
Anyway, before this gets any longer or self-indulgent, I just wanted to say thanks to all of you. From the funny and insightful comments you've published, to the occasional touching or powerful email you've sent, it's made my time at Giz not just fun but extremely gratifying.
Best summer camp ever.
If for some reason you want to know what type of animal I've just consumed, you can find me on Twitter. Oh, and Life, Panoramic Life, Panoramic Life, Panoramic Life, Panoramic Life, Panoramic. Apologies, the site's pretentious comma was never designed for serial use.
Illustration by Sam Spratt. Check out Sam's portfolio and become a fan of his Facebook Artist's Page.