Following FBI director James Comey's controversial decision to announce a new inquiry into Hillary Clinton's emails, it has now been determined that there's nothing to see here.

Comey sent a letter to congressional leaders earlier today that stated that a review of emails believed to be related to Clinton's private email server has "not changed our conclusion." That earlier conclusion found that there was no criminal wrongdoing on the part of the presidential candidate.
The Guardian reports:
Writing to Congress on Sunday, Comey said: "Since my letter, the FBI investigative team has been working around the clock to process and review a large volume of emails from a device obtained in connection with an unrelated criminal investigation.

"During that process, we reviewed all of the communications that were to or from Hillary Clinton while she was secretary of state."

He concluded: "Based on our review, we have not changed our conclusions that we expressed in July with respect to Secretary Clinton. I am grateful to the professionals at the FBI for doing an extraordinary amount of high-quality work in a short period of time."
A Clinton spokesperson said that the campaign is "glad this matter is resolved," which is a rather optimistic statement to make considering this has been "resolved" before.
G/O Media may get a commission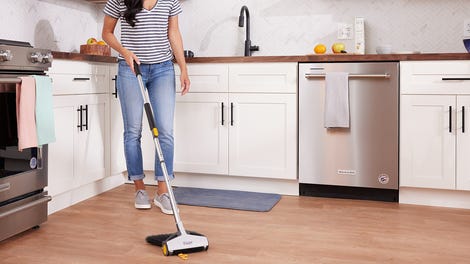 BOGO 50% Off
Flippr - BOGO 50% Off
The reopening of this neverending wound began on October 28th when Comey sent a different letter to members of congress to inform them that the FBI was reviewing a new batch of emails found on Anthony Weiner's laptop.
Since then, Clinton's poll numbers have dipped a bit but it's unclear if the email saga was to blame or if Trump was doing better or maybe undecided voters are just a strange and mysterious force.
But those looking for relief from this story shouldn't celebrate just yet. Before Comey was able to announce the FBI's findings, a new narrative had developed with a report from the New York Post that claims Clinton's maid was often directed to print out classified emails despite not having the proper security clearance. The FBI has noted this and still says that its conclusion has not changed.
If you think this is the last time you'll hear about Clinton's "damn emails," I have a gold-plated tower in Midtown to sell you.