As the popular polls tighten between Donald Trump and Hillary Clinton, it's been noticeable that the orange one hasn't had one of his regularly scheduled Twitter meltdowns recently. According to the New York Times, that's because he has relented to allowing staff final approval over his 140 character dispatches.
The Times deployed four reporters to cover the last stretch of the Trump's modestly-oiled campaign machine. What they found was a more focused operation that's determined to stay on message because, hey, why not try it out for once?
It seems that the new protocol is to let him say what he wants out loud and then give it a little tweak:
On Thursday, as his plane idled on the tarmac in Miami, Mr. Trump spotted Air Force One outside his window. As he glowered at the larger plane, he told Ms. Hicks, his spokeswoman, to jot down a proposed tweet about President Obama, who was campaigning nearby for Mrs. Clinton.

"Why is he campaigning instead of creating jobs and fixing Obamacare?" Mr. Trump said. "Get back to work." After some light editing — Ms. Hicks added "for the American people" at the end — she published it.
You have to love that little aside, "as he glowered at the larger plane." It's the kind of flourish that might have once prompted the unchastened Trump to Tweet, "My planes are the biggest. Nobody reads the lying Times anyway."
G/O Media may get a commission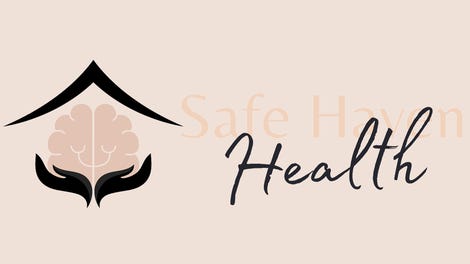 Addiction counseling
Safe Haven Health
But just because Trump has given up final approval of his tweets doesn't mean that he's stopped micro-managing his beloved media presence. Reportedly, he still insists on approving every TV commercial.
He objected to a short clip in one ad that showed him emerging from a hug with a female supporter, worrying that it made him seem dismissive rather than warm.

"It looks like I'm repelling away," Mr. Trump complained. The ad was fixed.
The story does not explain how the ad was "fixed." Did they just take the clip out? Or use a little After Effects to make it seem that Trump is not repelled by human contact? We'll probably never know.
As some have noted the 2-minute "closing argument" advertisement that the campaign has been running nationally makes a big deal out of speaking directly to the voter and emphasizing that making America great again is about "you." This pivot from the strongman who will do it alone to a more traditional message definitely echoes Hicks' addition of "for the American people" to Trump's proposed tweet. It would seem that he may be still giving final approvals but he's letting the "experts" craft the message these days.

But let's be honest, it's not like Trump has the most tactful or wise staff. Last night, the candidate's social media director, Dan Scavino Jr retweeted a completely false claim that there was an assassination attempt on Trump's life. He's readily deployed Katrina Pierson, a full-blown crazy person, as his spokeswoman. Also, don't forget that his campaign chairman is Steve Bannon, who oversaw all of the anti-Semitism, Islamophobia and general grossness at Breitbart for years. What that team has that Trump does not is an ability to shrug off moments of personal embarrassment that the candidate himself never seems to let go.
It's possible that the warm glow of Twitter followers just isn't providing the kind of prosthetic sense of self-worth that he needs these days. "I'm going to win," Trump told the Times. But behind the scenes, there's a portrait of a man reaching out to anyone and everyone in his physical vicinity to tell him it's going to be okay. We learn that he insists "that aides stay up and keep talking to him," so that he's never alone with his own thoughts. And it seems his strategic staff is more interested in making him feel good than picking up possible swing votes.
For 10 minutes, they clicked through the country, putting Democratic-leaning states won by Mr. Obama four years ago, like New Mexico and Colorado, into Mr. Trump's column.

Their analysis seemed more atmospheric than scientific.

"You can go to Pennsylvania," the campaign's digital director, Brad Parscale, said, referring to a state that polls show favors Mrs. Clinton. "You can almost slice the excitement with a knife. You can feel it in the air there."
If Tuesday doesn't work out in Trump's favor, it's safe to say his fragile ego will find a way to recover as it always does. And if the @POTUS account passes into hands other than his own, Trump can always boast that he has 1.8 million more followers.