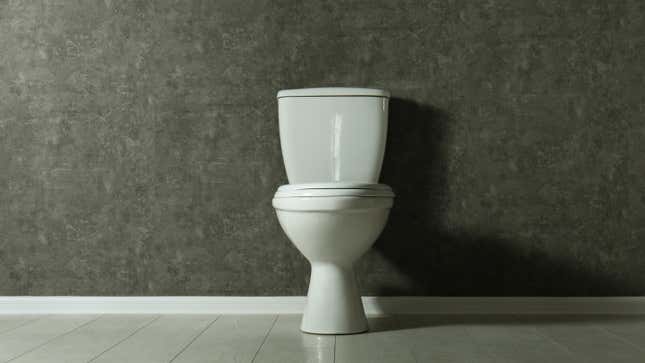 The healing powers of poop can now officially come in a more palatable pill. This week, the Food and Drug Administration approved the drug Vowst, an oral capsule packed with beneficial bacteria derived from human fecal matter. The drug is intended to treat recurrent infections of Clostridioides difficile by balancing out the gut microbiome.
While certain bacteria and other microorganisms regularly make us sick, our bodies are filled with many more species that are either harmless or even helpful. The environments where these passenger microbes live are called microbiomes, and the gut microbiome is thought to be especially important to our health. There's still a lot that we don't understand about the gut microbiome. But we know that people can be at higher risk of health problems when the mix of bacteria in their gut is somehow altered by things like antibiotic treatment, including C. difficile infections.
These bacteria become overabundant in the gut and release toxins that cause symptoms like diarrhea, abdominal pain, and fever. Though the infection can be treated with antibiotics, the bacteria often return soon enough, leading to recurrent C. difficile. Almost a half million Americans are thought to experience these infections annually, according to the Centers for Disease Control and Prevention, and about one in six experience repeated bouts. The infection commonly occurs in hospitals and can be very dangerous for higher-risk groups such as the elderly or immunocompromised.
Scientists have shown that it's possible to effectively reset a person's gut microbiome by directly transplanting over a healthy donor's poop—a procedure known as fecal microbiota transplantation (FMT). Scientists are still trying to find the best uses for FMT, but it seems to be especially effective at stopping recurrent C. difficile.
There are still many challenges to making FMT an easily accessible and viable treatment, though. That includes the discomfort factor that potential patients might feel about undergoing it since the transplant is usually performed via enema or colonoscopy. But some scientists have been testing out whether you can still get the benefits of FMT from having people ingest capsules that contain these donated bacteria instead. On Wednesday, the FDA approved the first such treatment for commercial use: Vowst, which was co-developed by the companies Seres Therapeutics Inc and Nestlé Health Science.
"Today's approval provides patients and healthcare providers a new way to help prevent recurrent C. difficile infection," said Peter Marks, director of the FDA's Center for Biologics Evaluation and Research, in a statement. "The availability of a fecal microbiota product that can be taken orally is a significant step forward in advancing patient care and accessibility for individuals who have experienced this disease that can be potentially life-threatening."
The drug was approved on the basis of two studies conducted in the U.S. and Canada, including a randomized, double-blinded placebo-controlled trial. In this trial, those given Vowst were substantially less likely to have another episode of C. difficile following antibiotic treatment than the placebo group over the next 8 weeks (12.4% compared to 39.8%).
Common adverse effects linked to the treatment in these studies included abdominal bloating, fatigue, constipation, chills, and diarrhea. The donors are screened for possible harmful germs beforehand, but the FDA notes that Vowst might still pose a risk of infection. The treatment could also contain potential allergens, but its actual risk of causing allergy is unknown at this time.
Vowst will be approved for people over the age of 18 and is intended to be used in conjunction with antibiotics to prevent recurrent C. difficile infections. It's taken four capsules at a time daily for three days. The makers plan to apply for regulatory approval in Canada as well.