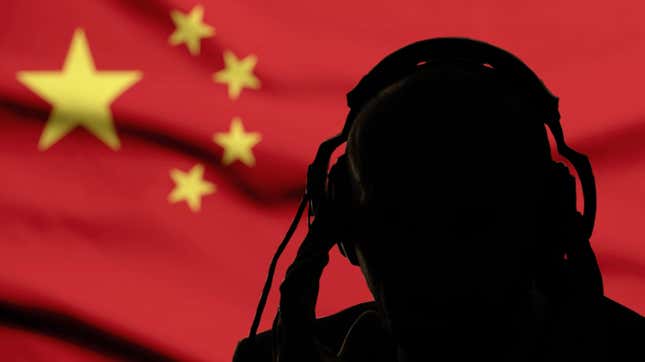 On Monday, the U.S. Attorney's Office for the Eastern District of New York alleged that the Chinese government used all sorts of techniques to harass and spy on Chinese dissidents living in the United States. This included a massive bot farm on Twitter, harassing dissidents on Zoom calls, and even physically setting up shop in a defacto "police station" on U.S. soil.
Why is the Dancing Baby an NFT?
According to Department of Justice officials, China's Ministry of Public Security used the national police task force called the 912 Special Project Working Group as a "troll farm" to harass Chinese dissidents. U.S. Attorney Breon Peace said the troll farm "spread[s] disinformation and propaganda to sow divisions within the United States." Feds alleged these trolls created "thousands" of fake accounts on sites like Twitter to harass and threaten those critical of the country and the ruling Chinese Communist Party.
More than that, the DOJ said that the trolls targeted an online platform labeled "Company-1" to disrupt meetings of pro-democracy activists commiserating about the Tiananmen Square massacre. ABC News reported based on anonymous sources that the listed company was Zoom, and that an insider at Zoom was assisting with these repression campaigns. Prosecutors said the trolls posted threats in the Zoom chat, and in another instance, the trolls drowned out another meeting of anti-CCP dissidents with "loud music, vulgar screams, and threats."
Prosecutors claimed they have a policy guide detailing how the task force was supposed to create and maintain these social media accounts. The documents also share how to compose articles and videos targeting "themes" like the recent anti-CCP protests in China following harsh covid lockdowns. Last November, reports noted the increase in spam bots on Twitter and other social sites that tried to block protest news with porn links that included the names of the cities involved in the protests.
The accusations against Zoom echo previous allegations against the company. Back in 2020, the DOJ accused a Zoom exec Xinjiang "Julien" Jin of working with the Beijing government to surveil and censor video calls. The allegations were that the Zoom exec shared user information and disrupted video calls on behalf of the CCP. The video meeting platform previously claimed to Gizmodo that no Zoom employee provided the Chinese government with the names or data of users not based in China.
Gizmodo reached out to Zoom for comment, but we did not immediately hear back. Zoom had previously offered a corporate apology for letting the Chinese government dictate when it shut down meetings. The site claimed it had reinstated the banned users' accounts and instead uses a geo-blocking feature.
The DOJ laid out even more allegations in a separate but linked case that Chinese security officials set up a defacto "police station" in a nondescript office building in Chinatown based in lower Manhattan and used it to spy on Chinese dissidents. Prosecutors charged 40 officers of the Chinese national police, but none of those cited by the criminal complaint have been arrested as they still live in China.
---
This article is part of a developing story. Our writers and editors will be updating this page as new information is released. Please check back again in a few minutes to see the latest updates. Meanwhile, if you want more news coverage, check out our tech, science, or io9 front pages. And you can always see the most recent Gizmodo news stories at gizmodo.com/latest.