The first person charged under Malaysia's Anti-Fake News Act has been found guilty after posting a YouTube video in which he said police took nearly an hour to respond to the shooting of a Palestinian lecturer—a claim the police refute.
Salah Salem Saleh Sulaiman, 46, posted a YouTube video claiming Malaysian police took 50 minutes to respond to the distress call reporting the April killing of 34-year-old Fadi al-Batsh, an engineer and alleged member of the militant fundamentalist group Hamas. But Malaysia's inspector general of police, Mohamad Fuzi Harun, alleges officers only took eight minutes to respond. As a result, Sulaiman was convicted of spreading fake news.
Sulaiman pleaded guilty and said that he posted the YouTube video in a "moment of anger" without malicious intent. Sulaiman's charge reportedly stated that he, "with ill intent, published fake news through a video on YouTube."
"I agreed I made a mistake … I seriously apologize to everybody in Malaysia, not just in the Malaysian police," Sulaiman, who reportedly had no legal representation in court, said, according to the Guardian.
Malaysia's Anti-Fake News Act is punishable by up to six years in jail and a fine of up to 500,000 ringgit (about $123,000). Sulaiman was fined 10,000 ringgit, which is a little over $2,500. He reportedly couldn't pay the fine and is spending a month in jail.
G/O Media may get a commission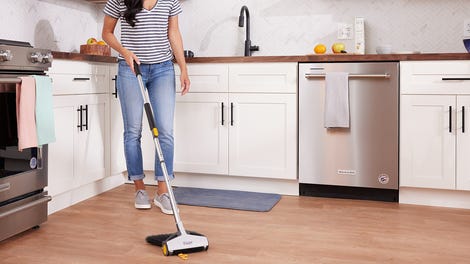 BOGO 50% Off
Flippr - BOGO 50% Off
The spreading of "news, information, data and reports which is or are wholly or partly false" is punishable under Malaysia's fake news law. Both individuals and online service providers can face penalties for generating, publishing, or circulating misinformation. And it isn't just confined to individuals or publications in Malaysia—misinformation created outside the country is punishable by the law if Malaysia or its citizens are influenced.
Lawmakers against the bill have argued that the law is a threat to free speech, and critics believe it to be written in an intentionally vague way. "This bill is a weapon to close the truth so that what is false can be upheld as true, and what is true can be reversed as false," legislator Lim Guan Eng said, Variety reported. "This is something very dangerous for our country."
Those opposed to the law also view it as a means of censorship ahead of Malaysia's general election. Prime Minister Najib Razak is grappling with the fallout from a massive corruption scandal after billions of dollars went missing from a government fund Najib ran. Critics view the Anti-Fake News Act as a means for the country's government to silence political discontent ahead of the election.
While the proliferation of fake news is a proven threat to healthy political discourse, Malaysia's ill-defined and far-reaching law is likely to instill fear in those looking to freely express themselves online. There's a crucial need to hold bad actors and tech platforms more accountable for the spread of misinformation, but prison time for a factually incorrect YouTube video is clearly not a viable solution.