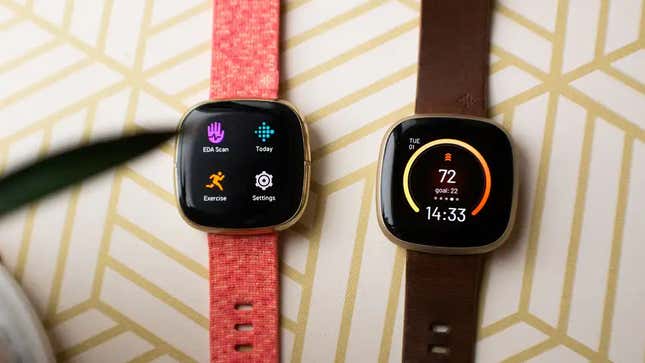 What's the easiest way to get a kid to wear something? You make it cute. Fitbit's next child-focused wearable is making the rounds in Rumorville. 9to5Google has photos that claim to be of the next Fitbit smartwatch meant for your kid, and while it's bulbous compared to the rest of the fitness wearable lineup, it seems perfectly catered to the young and tumble-y. It not only tracks the activity and whereabouts of your child, but has a built-in camera, too.

Giving Optimus Prime a Proper Back Story | io9 Interview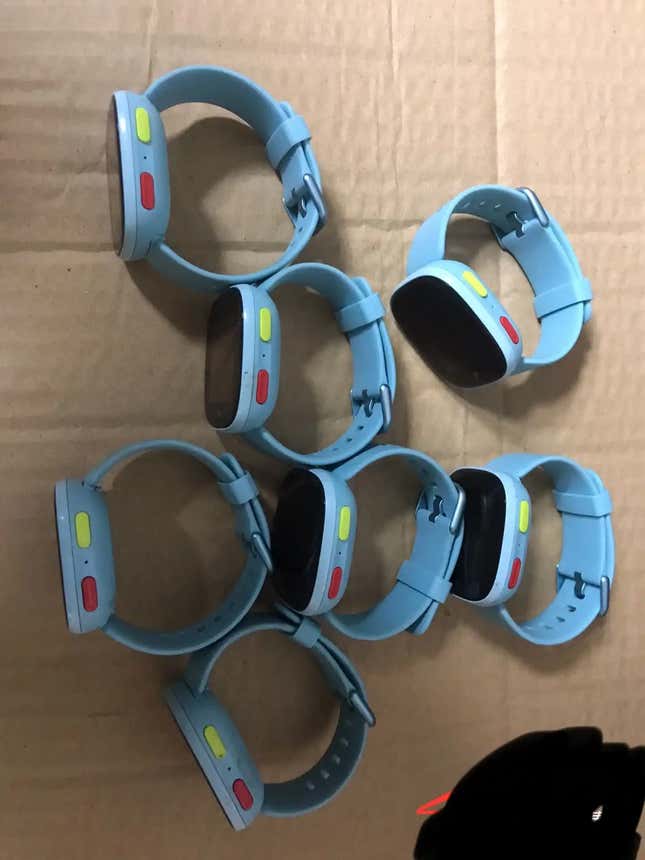 The wearable looks like a toy smartwatch. It's bulky, and the photos that 9to5Google has show it in a sky-blue variant with red and yellow action buttons on the side. There's a microphone on board, coupled with a front-facing camera at the top of the screen, and as evidenced by the magnets on the back, the watch could probably share a charger with the Fitbit Sense or Versa. There's also a speaker for alarms and presumably calls, as the watch is reported as having cellular connectivity.
The images circulating are from screenshots captured via an unknown online listing and sent to 9to5Google via email. A few of the photos show software starting up. Curiously, it appears the smartwatch for kids runs Fitbit OS rather than Google's Wear OS. This seems to indicate that Fitbit's platform-agnostic software isn't going anywhere, despite the fact that Fitbit is a flagship fitness app for Google's Android-based wearables. There is still no projected due date until at least 2024.

When the rumor first sprouted up last year, we figured this would be a teen-focused smartwatch because of its codename "Project Eleven," which is very much in reference to Stranger Things. But now that we have a look at the design, it seems more geared toward elementary-aged children who aren't quite ready for a phone all their own.
Fitbit has made a kid-focused wearable before. The Fitbit Ace 3 has a smaller footprint than the watch that's making the rounds. But even at $80, it was pretty limited in its tracking abilities and didn't offer blood oxygen sensors or GPS. It was merely a gamification attempt to get kids to move, which didn't seem worth its price tag.