In the latest episode in a twisting and grotesque teen sexting case, an appeals court has reversed a lower court's ruling related to the case a 17-year-old boy who was asked to strip, then masturbate in front of police officers in Virginia. A district court previously ruled that the estate of the lead detective, who died in 2015, could not be sued for violating the boy's Fourth Amendment rights. The lawsuit can now move forward.

In 2014, then-17-year-old Trey Sims was being investigated for exchanging naked photos with his then-15-year-old girlfriend. The girl's mother tipped off the police to investigate Sims, who was arrested for child pornography because of the girl's age. While in police custody, Sims was surrounded by officers and Detective David Abbott told him to strip and masturbate in execution of a search warrant obtained in the case. The officers sought to take pictures of the boy's erect penis to compare them to ones they had recovered from the girl's phone.
Court documents say Sims "unsuccessfully attempted to comply with" the request and Abbot took pictures of the boy's flaccid penis with his cellphone. Later, Abbott told Sims that if he did not achieve an erection for the detective to photograph, he would be taken to a hospital and given an "erection-producing injection." Ultimately, none of the photos were used in the case against Sims, who received a one-year suspended sentence with the charge against him dismissed after he completed probation.
Disturbingly, Detective David Abbott, the lead investigator named in Sims' suit, committed suicide in 2015. Police arrived at Abbott's home to arrest him in connection with lewd text messages which he'd sent to two 13-year-old boys. According to The Washington Post, police said Abbott had been asking one boy for sex acts "for more than two years." After a four-hour standoff, Abbott exited the house and shot himself.
In 2016, Sims filed a suit against Abbot's estate arguing the request violated his Fourth Amendment rights, which protect against unlawful search and seizure. A lower court initially ruled that Abbott was protected by qualified immunity, which shields public officials from liability when their actions do not violate "clearly established" rights. The appeals court found in Sims' favor on Tuesday, saying the violation of his rights was "obvious."
G/O Media may get a commission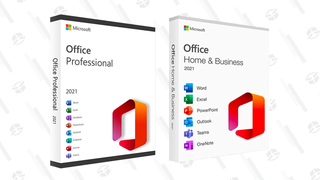 89% off
Microsoft Office Professional 2021 Lifetime License
"We cannot perceive any circumstance that would justify a police search requiring an individual to masturbate in the presence of others," wrote the court in its decision.
The appeals court, however, did not to reverse a previous decision on the other claim in Sims' suit. Sims argued that, because of his age, the photos taken of him were child pornography and he sought damages as a victim. Neither court found in his favor. Sims' suit will now be heard in a district court.
[Techdirt]