Good news to those of you who still want to drag race, chase T-1000s, or, heck, even land small planes in the concrete banks of the LA River. Frank Gehry, the architect chosen for a controversial new master plan for the revitalized river, says he wants the cement walls to remain.
Deadly Mississippi Tornado Kills More Than 2 Dozen | Extreme Earth
Last week it was announced that Gehry had been picked to head a massive revitalization effort for the river, which recently was promised $1.3 billion in federal funding. Although no visuals have been revealed yet, he gave Los Angeles Times architecture critic Christopher Hawthorne a full rundown of his plans for the river so far. Here are the highlights.
Hydrology first
Gehry is looking at the master plan not with his architectural expertise but from an engineering standpoint. He says he was approached by the city with more of a traditional idea for the river—"brand it, give it visual coherence"—and he refused: "I said I would only do it on the condition that they approached it as a water-reclamation project, to deal with all the water issues first."
G/O Media may get a commission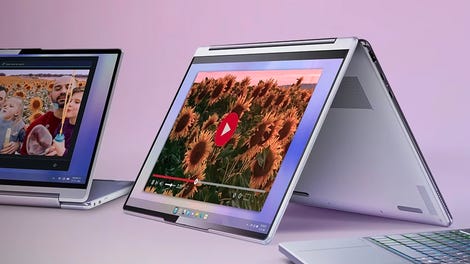 up to 70% off
Lenovo Spring Clearance
Bringing tech to the table
As I mentioned in my piece, the 3D modeling arm of his company, Gehry Technologies, is an industry leader and will certainly bring a lot to the table. According to the piece, they've already mapped and produced a 3D model about two-thirds of the river. This is a significant contribution that will help the river and all groups working on it quite a bit.
A multidisciplinary team
It's not just Gehry's firm tackling the river: He's also tapped engineers at Geosyntec, Olin landscape architect Richard Roark, and the famous water expert Henk Ovink, who is well-known for his work in the Netherlands. For what it's worth, Gehry will take the project on pro bono, which surely endeared him to the city.
It's a hardscape life
What's probably the most surprising—or actually maybe the least surprising when you look at Gehry's work, writes Hawthorne—is that Gehry doesn't want to turn the river back into a naturalized river. He wants to keep the 1930s-era cement banks which were originally installed as a flood-control system:
"I don't see tearing out the concrete," Gehry said. "It's an architectural feature, and I can see ways of incorporating it into what we're doing."
That doesn't seem like a very good reason to keep it, especially if the focus is on water issues. I once heard the LA River described as one of the largest pieces of Brutalist architecture on Earth. I guess Gehry sees it the same way.
Except for this last bit about keeping the concrete—and how can they keep the concrete if it's the source of all the water problems?—all this other news is great to hear. But it's important to note that this is not any different from the goals of the original LA River master plan. We're talking about a large urban river with a massive watershed: of course any changes to it, architectural or landscape design or otherwise, must take hydrology into consideration first, use cutting-edge tech, and draw from diverse experience. What's more, there are plenty of great ideas already on the table, from LADWP and other groups like the Arid Lands Institute, for how to better capture, store, and use local water.
But Hawthorne makes an excellent point in his piece which makes me think this move to bring on Gehry is more political than anything. Gehry's prominence will not only bring international attention to the river, he'll also be able to use his "celebrity, connections and force of personality" to help fundraise for the project. The tech he brings to the table and the team he'll bring together is sure to be top-rate—just getting Ovink is a huge win for LA. This might make Gehry less of a LA River master planner and more of an LA River mascot.
Read the entire story at the LA Times.
Follow the author at @awalkerinLA