The Magazine Of Fantasy & Science Fiction has joined forces with Suvudu, Random House's science-fiction site, to offer free fiction online — which means you can check out John Langan's haunting story "City Of The Dog."
"City Of The Dog" is the story of a creature that only appears at first to be a dog, and the love triangle that three young people are stuck in. It contains some of Langan's trademark clever writing, like "At the end of forty-five minutes that took me to every spot in the club except the Ladies Room, and that left the Macallan a phantom in my glass,
I was no closer to locating Kaitlyn." Or: "The odor of soil and clay was interrupted by that of grease and metal, of the eight inches of gun ready to bridge me out of this life." Like Langan's novel House Of Windows (which is out now, and which we wrote about here), "City Of The Dog" is about uneasy living arrangements and the monstrosities that intrude upon them.
And it's just the first of the F&SF stories that will appear online for free at Suvudu, according to a press release:
Today genre site Suvudu.com unveiled its new relationship with the acclaimed, long-running Magazine of Fantasy & Science Fiction. An agreement between the two allows Suvudu's visitors access to one story from each issue of the magazine via Suvudu's Free Library, which also offers full-length novels from the Del Rey, Spectra, and other Random House lists. The first offering is "City of the Dog" by John Langan, which appears in the January/February issue of F&SF.

The Magazine of Fantasy & Science Fiction, founded in 1949 and currently edited by Gordon Van Gelder, is the award-winning magazine which was the original publisher of SF classics such as Stephen King's Dark Tower, Daniel Keyes's Flowers for Algernon, and Walter M. Miller's A Canticle for Leibowitz. Suvudu.com, a daily blog owned by Random House devoted to science fiction, fantasy, and horror entertainment, debuted in 2008 and has generated attention for its live chats with bestselling authors such as Christopher Paolini (Eragon), Scott Westerfeld (Uglies) and Terry Brooks (The Sword of Shannara) as well as its online library of free full-length content.

Langan's story will remain available through January and February. Future stories offered for free will include a new tale by New York Times bestselling author Michael Reaves.
G/O Media may get a commission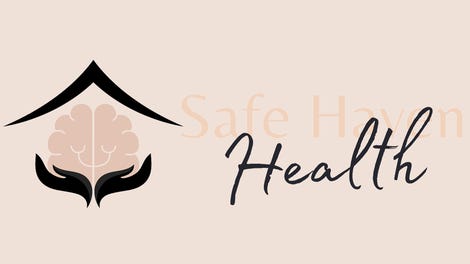 Addiction counseling
Safe Haven Health
[Suvudu via GraspingForTheWind]