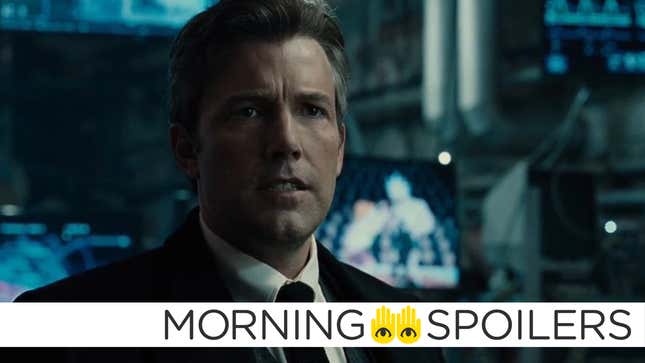 Transformers: The Last Knight casts a king. There are more rumors for the Flash movie's villains. Noah Hawley talks Legion. Plus, casting for Outlander and The Handmaid's Tale, and new footage from Miss Peregrine's Home for Peculiar Children. To me, my Spoilers!
Caleb McLaughlin Wants to Play Static Shock

Justice League
We might have only just got confirmation of his arrival in the DCEU yesterday, but already Joe Mangianello is rumored to be playing Deathstroke—although basically only because he's currently in London, where Justice League is filming, and recently followed Zack Snyder on Twitter. It's best to take this with a pinch of salt.
Meanwhile, Comicbook.com offers speculation that the recently cast Julian Lewis Jones could be playing the part. When his casting was revealed, the actor couldn't say what his role was, so that kind of secrecy might imply a character like Deathstroke. Nonetheless, treat this all as the speculation it is.
---
The Flash
Mashable film reporter Jeff Sneider says sources have told him Captain Cold and his sister, the Golden Glider, will be the primary villains of the film.
---
Transformers: The Last Knight

Liam Garrigan has apparently joined the cast as King Arthur—a role he's also played on Once Upon a Time. [Mashable]
---
The Maze Runner: Death Cure
The film recommences production in February next year, following Dylan O'Brien's on-set injury last March. [Deadline]

---
Miss Peregrine's Home for Peculiar Children

Here's a trio of new TV spots for the film.
---
Legion
Noah Hawley tells IGN that the show will explore new stories in the X-Men universe:
So my approach to the Legion material is similar, which is it's about a respect for the world, but it's not about telling stories in that world that the reader is familiar with. It's about taking that character and really exploring, almost on an existential level, what it's like… What a television show can do that a movie can't do is it's not just a plot delivery device. It's not about action, it's about character and theme and as we see in Fargo, you can really play with structure and you can deconstruct the story in a big way. Whereas in a two-hour movie, it's 'What's the problem? Where's the bad guy? Let's go get him!'
---
The Handmaid's Tale
Yvonne Strahvoski has been cast as Serena Joy. The wife of Commander Waterford, Joy is also the head of the household staff and an influential public figure in the land of Gilead. [TV Line]
---
Outlander
David Berry has joined the cast as Lord John Gray, a "steadfast and honorable British subject, torn between a finely-honed sense of familial duty and a strong moral compass of right and wrong" who strikes up a "dubious" friendship with Jamie. [EW]
---
Emerald City
The show will premiere Friday, January 6th. [Spoiler TV]
---
Supergirl
Finally, here's a new poster for the CW's "new" hero. [TV Line]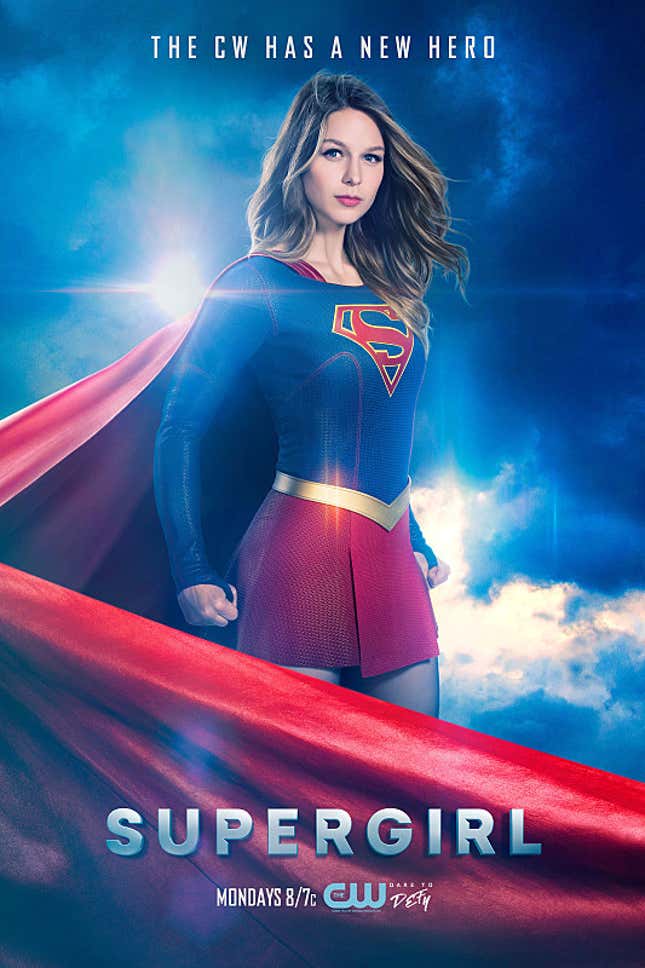 ---
Additional reporting by Gordon Jackson. Banner art by Jim Cooke.