Here's some horrible news coming straight from the Hollywood adaptation of Akira. Garrett Hedlund has reportedly been offered the role of Kaneda. Now we can trade in our fears about whitewashing for a new set of worries about the world's blandest Kaneda to ever ride a Huffy into a futuristic McDonalds.
Twitch Film is reporting what we've all been dreading. Back when Warner Bros. greenlit their Americanized Akira movie everyone was buzzing that Tron Legacy star Hedlund was the lead contender for the role of Kaneda. Now it seems he's been offered the part. Gah.
Listen, we don't have anything really against Hedlund, he's nice to look at on screen and his acting certainly wasn't the only reason Tron Legacy failed so dreadfully. But come on, Hollywood, this is just boring. Can we at least consider an Asian actor, just one? And are we really going to call this guy Kaneda? Or are you going to Americanize all the Japanese names as well? Will Shotaro Kaneda be turned into Kenny, and Tetsuo Shima into Timmy?
G/O Media may get a commission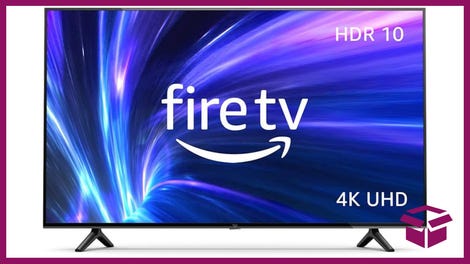 42% Off
Amazon Fire TV 50" 4K Smart TV
On the (sorta) plus side both Gary Oldman and Helena Bonham Carter have been offered roles in the adaptation, so that's two castmembers we can rely on to deliver the goods. The movie, which is based off of the manga series by Katsuhiro Otomo, will now be set in Neo-New York (instead of Neo-Tokyo). It will still be set in the future and follow a motorcycle gang, a secret military project and psionic psychopath powers. It's really pretty awesome and you should watch the 1988 film if you ever get the chance.