Interior Secretary Ryan Zinke—a man who wears ranger hats backwards and spreads conspiracy theories about how "radical environmentalists" are responsible for wildfires when he's not destroying public land protections and calling for more drilling—just accused a sitting congressman of alcoholism in retaliation for writing that Zinke should resign.

Rep. Raúl M. Grijalva, the top Democrat on the House Natural Resources Committee and its likely future chair in 2019, penned an op-ed in USA Today on Friday saying Zinke should leave his post. Grijalva noted that there are "at least 17 publicly known formal probes" of either Zinke or his department, including one referred to the Department of Justice in which Zinke allegedly met with a Montana property developer and the chairman of oil contractor Halliburton to lead them on a secret, private tour of the Lincoln Memorial. That's at the same time his family foundation, which Zinke may have still been involved with, is discussing a land deal with a Halliburton-backed investment group and the developer in question. Grijalva added:
Beyond his personal foibles, he has overseen the degradation of his department's senior work force in the name of enforcing "loyalty" to himself and the Trump administration; announced his intention to cut thousands of permanent positions; prompted mass resignations from a nonpartisan National Park Service advisory board by refusing to meet with members; and tied his own employees and aides in knots to make himself and his wife more financially comfortable.
In retaliation, Zinke issued a mind-blowing statement to Twitter saying that it is "hard for [Grijalva] to think straight from the bottom of the bottle," referring to allegations that Grijalva paid $48,000 in severance to a female committee staffer that was allegedly threatening to sue him for drunken behavior and a hostile work environment. The incident was covered by right-wing media, but as Vox noted, the incident was dismissed by the Office of Congressional Ethics, which "found no evidence to support the claim that the staffer was paid inappropriately." Zinke also demanded Grijalva resign and pay the bill for ethics investigations of his own alleged misconduct.
G/O Media may get a commission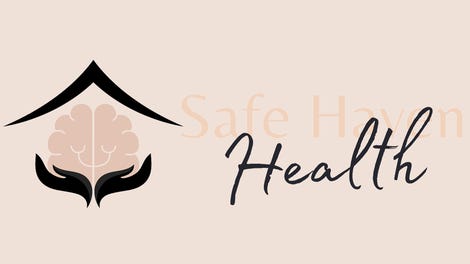 Addiction counseling
Safe Haven Health
The #TuneInnForMore hashtag is a reference to Tune Inn, a D.C. dive bar and eatery that is frequented by Congressional staff and where Grijalva is reportedly a regular. According to E&E News, sources said Grijalva was there during lunch hours at the time of the tweet and promptly left.
It's hard to think how Zinke could have handled this worse: It's true that Grijalva was accused of misconduct, but as the Tucson Sentinel noted, conservative media like the Washington Times that covered the alleged scandal got several key facts about the matter, such as her exact job, wrong. The congressman has been adamant that he does not drink while working, that the claims never involved sexual harassment, and that his alcohol consumption has been long under control.
Conversely, Zinke's ethics problems are much more numerous: He might face criminal charges related to the land deal. Politico wrote that yet another ethics probe involves the Interior Department's rejection of plans for an American Indian casino in Connecticut, raising questions as to whether he caved to lobbying by opponent MGM International. Several other investigations have raised troubling signs, Politico added, including incidents where Zinke tried to subvert department policy to improperly justify using government funds to pay for his wife's travel expenses and allegedly threatened Alaska senator and Senate Energy chair Lisa Murkowski with retaliation over her vote against a GOP plan to repeal the Affordable Care Act:
But last month, the IG found that Zinke had sought to skirt or alter department policies to justify his taxpayer-funded trips with his wife. Earlier it found that he had not properly disclosed ties to donor Bill Foley, whom he used a charter flight to visit last year while on official business. An earlier investigation into alleged political threats against Murkowski was deemed inconclusive after investigators said Zinke did not cooperate.
In October, Zinke was briefly reported to be considering firing the Department of Interior's inspector general and filling the slot with a Donald Trump loyalist with limited experience. After a significant amount of criticism, Interior claimed media had simply gotten the story wrong.
As Grijalva noted in his op-ed, he is a top candidate to head the Natural Resources Committee when the newly elected Democratic majority takes power in 2019 and his scrutiny of the secretary "will only intensify as part of my and my colleagues' legitimate oversight duties."
"My jaw did literally drop when I read it," Center for Western Priorities spokesman Aaron Weiss told the New York Times of Zinke's tweet. "It is so far outside the norms and just disgusting, I guess, to even go there. But then immediately after that my mind went to how strategically poor a choice it is to antagonize the likely incoming chairman of the committee that you have to answer to."