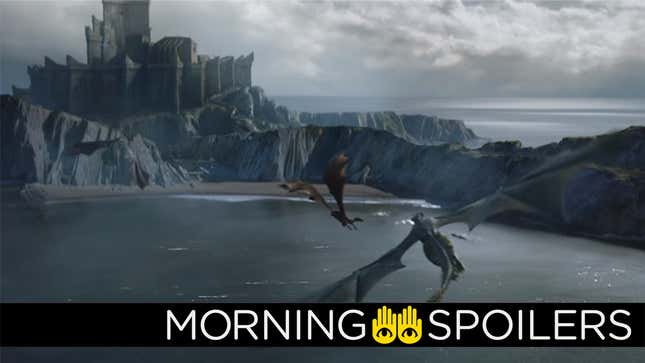 Another series of R.L. Stine classics is coming to the big screen. Witness the fantastic-looking cast of Black Panther. Arrow's newest Black Canary finally suits up. The Flash could be casting one very weird DC hero. Plus, tons of pictures from Blade Runner 2049, Justice League, Tomb Raider, It, and more. Spoilers, assemble!


Fear Street
THR reports that 20th Century Fox has hired Leigh Janiak to adapt R.L. Stine's series of YA horror novels into a film franchise, with each installment hitting theaters just a few months apart—mirroring the release schedule of the books back in the day. The deal calls for Janiak to rewrite three scripts the studio has lying around, so they can be shot simultaneously.
---
Bumblebee
THR reports that Rachel Crow, Jason Drucker, Abby Quinn, and Gracie Dzienny have joined the cast in undisclosed roles.
G/O Media may get a commission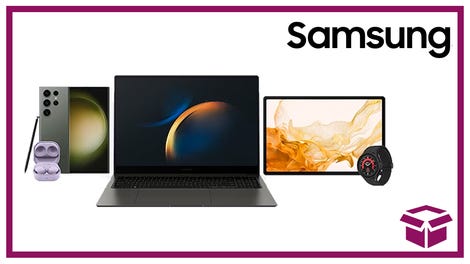 24 hour deals
Discover Samsung - Daily Deal
---
Kingsmen: The Golden Circle
Matthew Vaughn described Julianne Moore's character, Poppy, as "Martha Stewart on Crack" to Entertainment Weekly.
She's taken over the global drug business and wants to be on the Forbes list. She has a speech where she goes, 'Sugar is 10 times more addictive than cocaine. It causes more death and misery in America. Yet one is legal. Peddle that shit and you're in the Forbes 500. Peddle coke and you're in jail. What the fuck!' So the points she's making are not insane.
---
Justice League
Entertainment Weekly has a new photo of Batman, The Flash and Wonder Woman in a basement full of spools.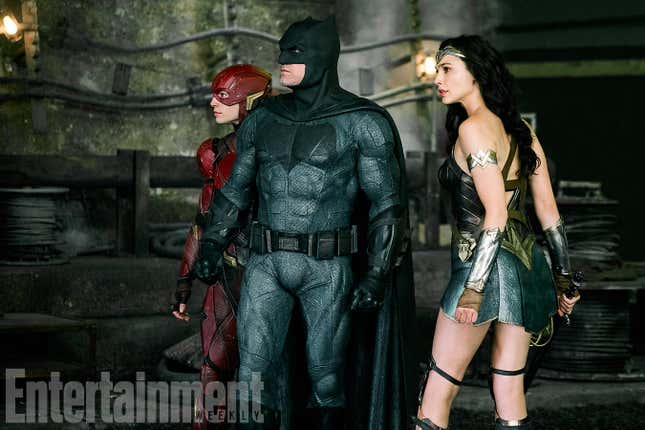 In the same issue, Ezra Miller has an interesting description of the Flash:
He's this really endearing, altruistic nerd. He's the 13-year-old Metallica fan, and Metallica says, 'We lost our drummer in a freak accident. We need you to play drums, bro!' I don't even have drumsticks!
---
Tomb Raider
EW also has a photo of Lara Croft/Alicia Vikander dangling from a cliff.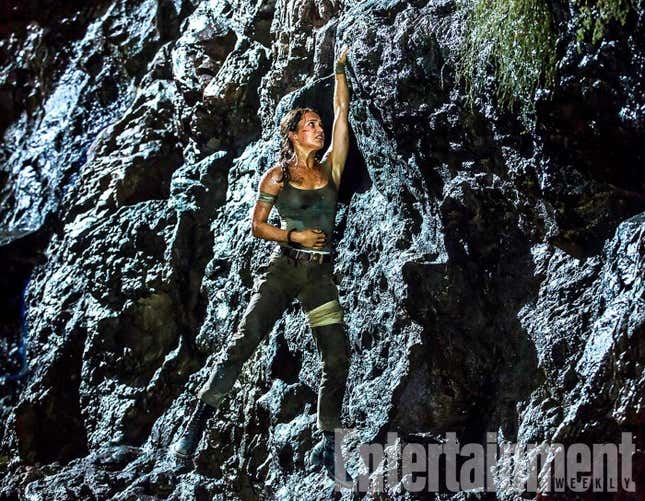 ---
It
The magazine also has a new still and concept art from the It remake.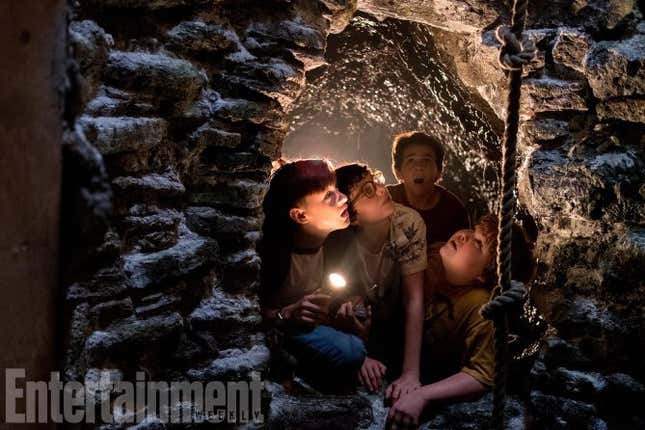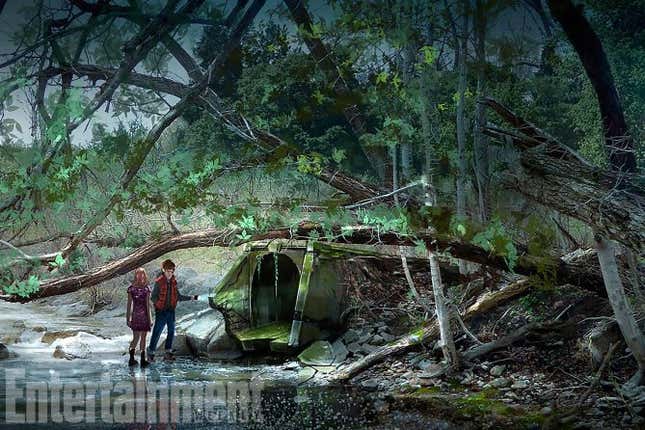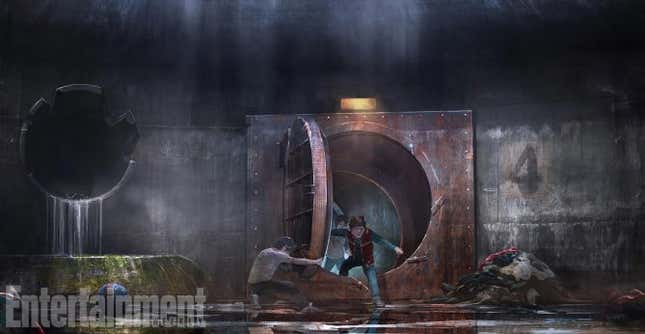 ---
Blade Runner 2049
And more yet! Entertainment Weekly has more pics from the upcoming Blade Runner.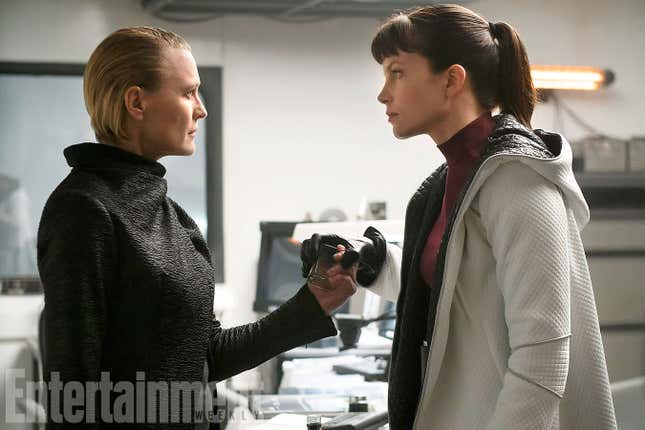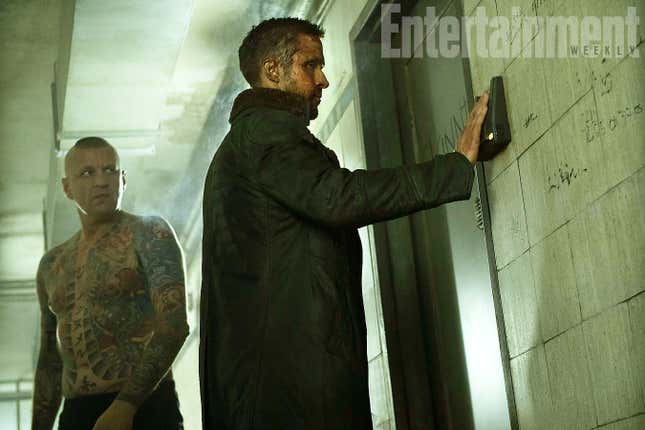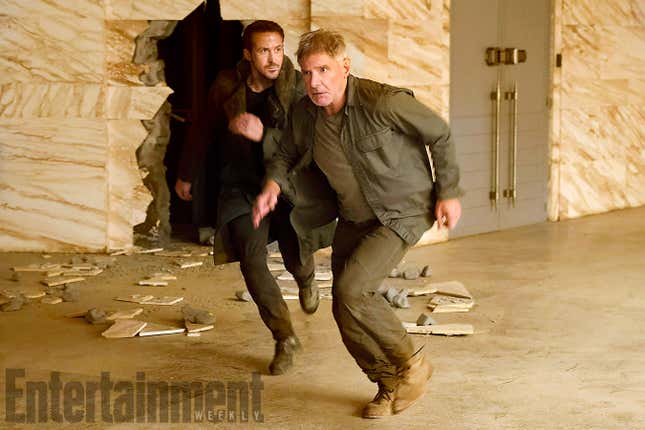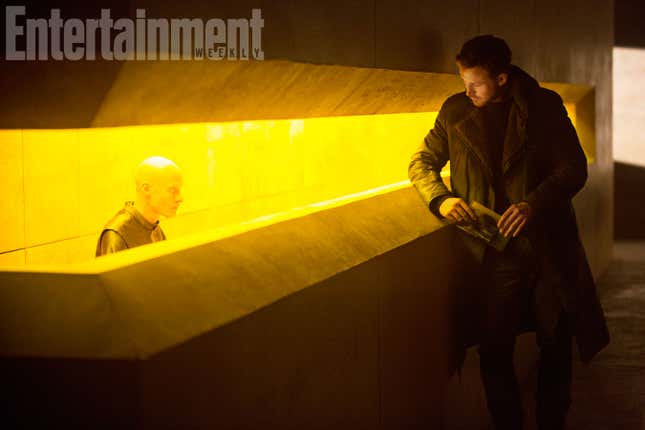 ---
Black Panther
EW continues their streak with a slate of character portraits from Black Panther.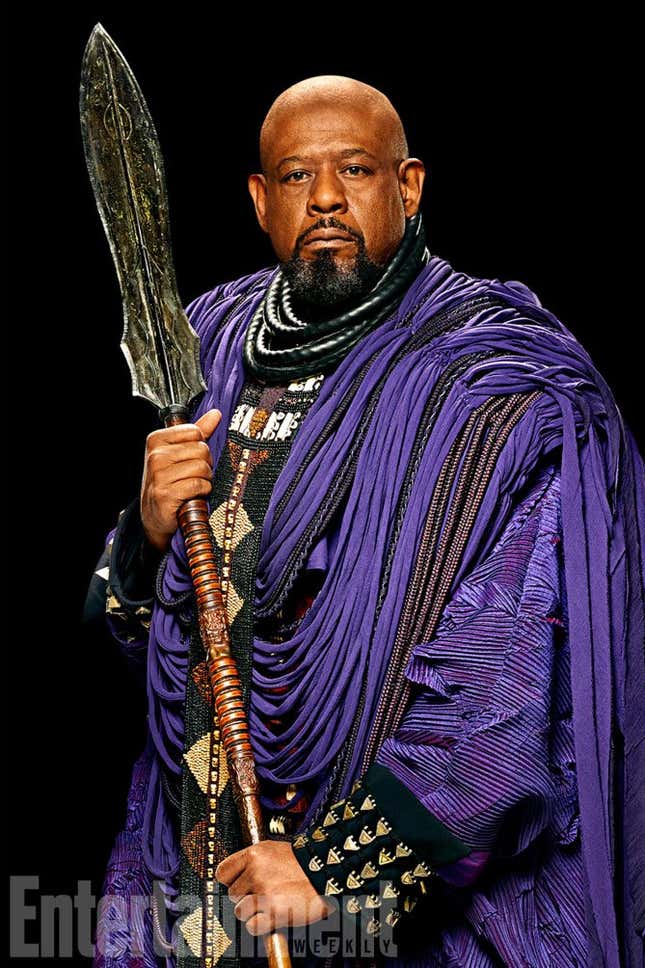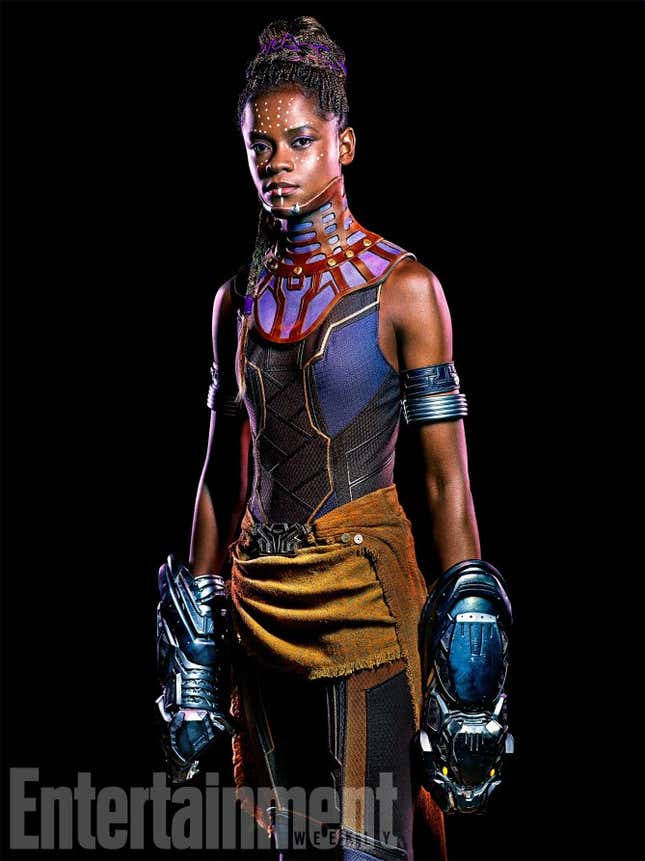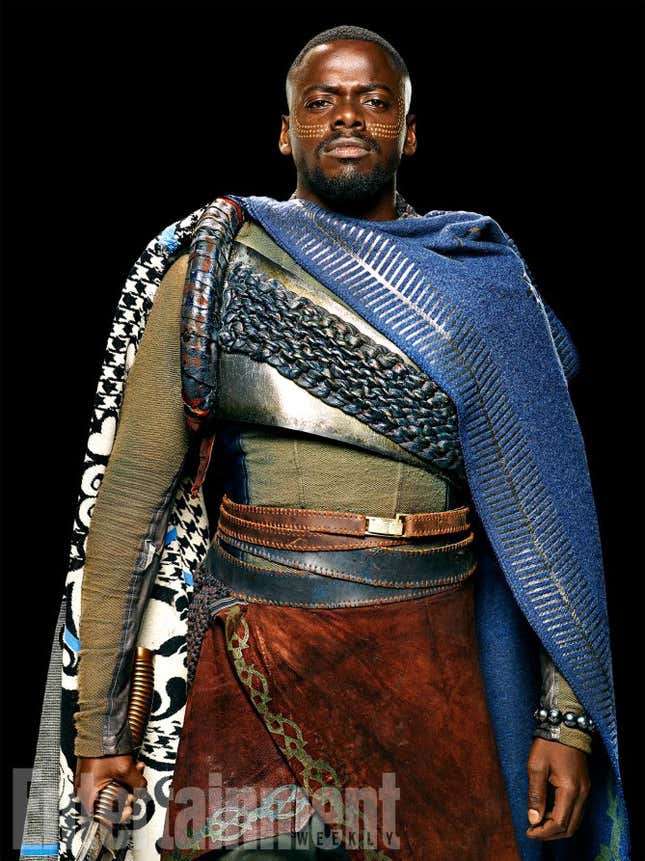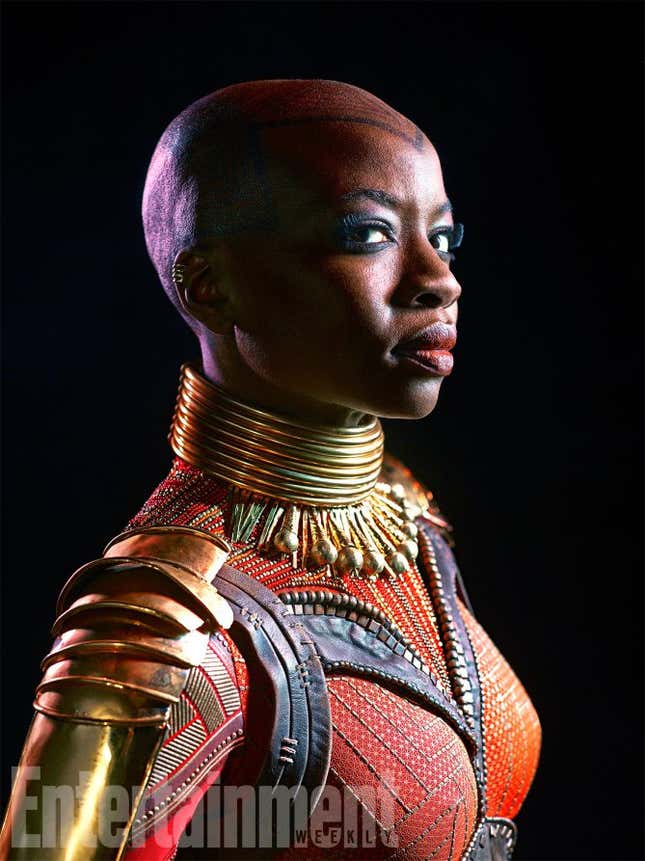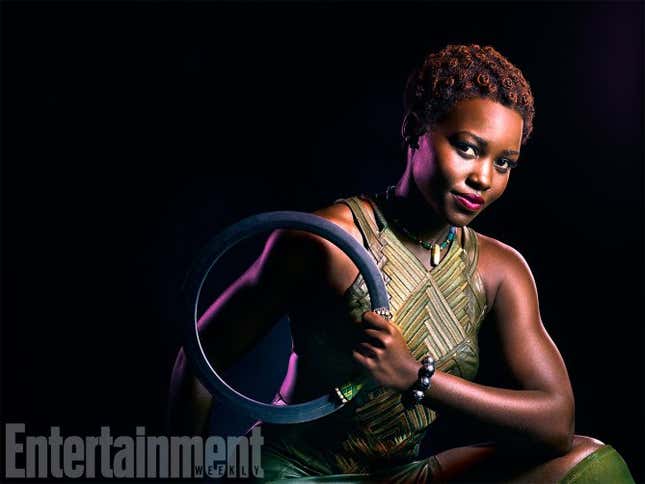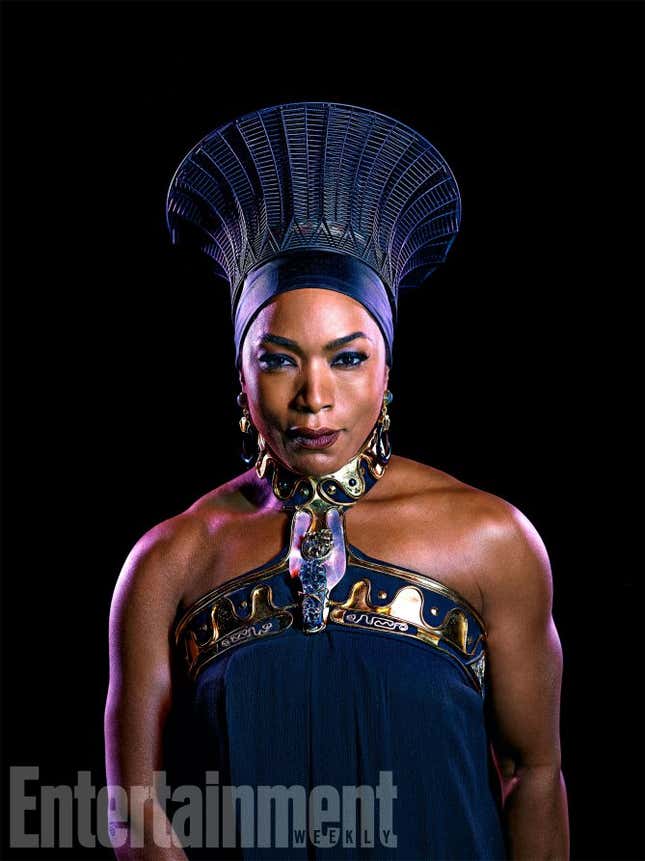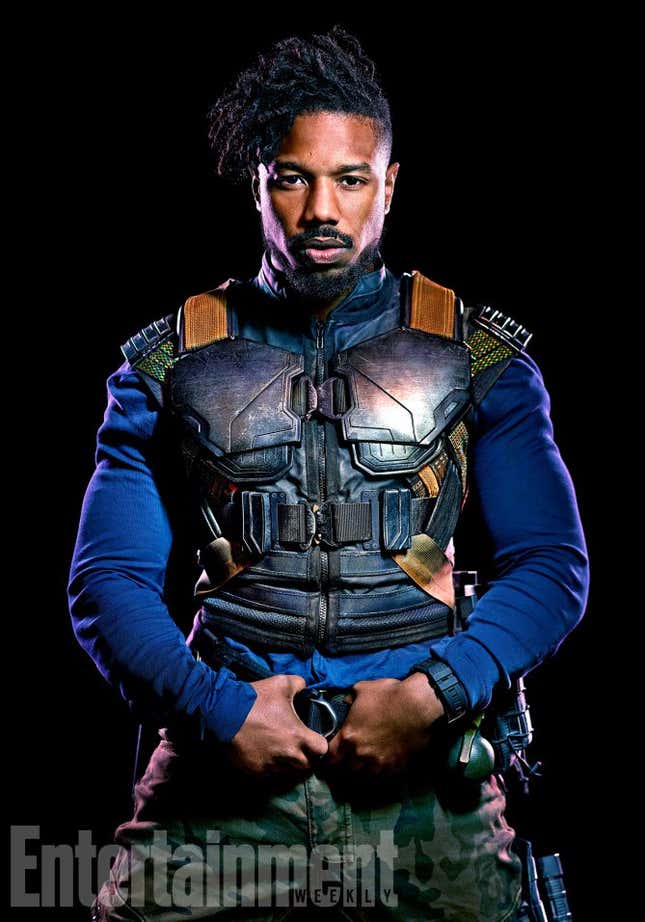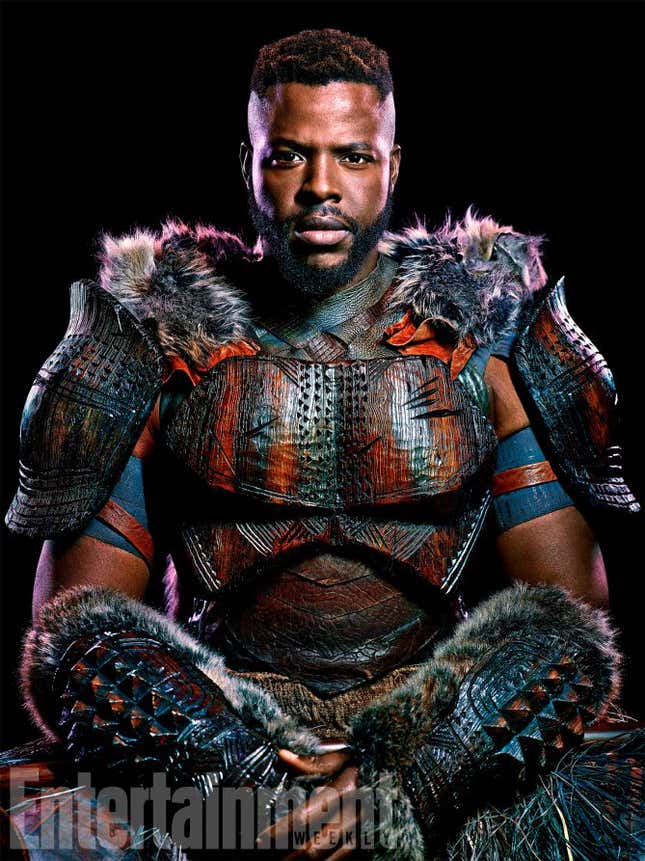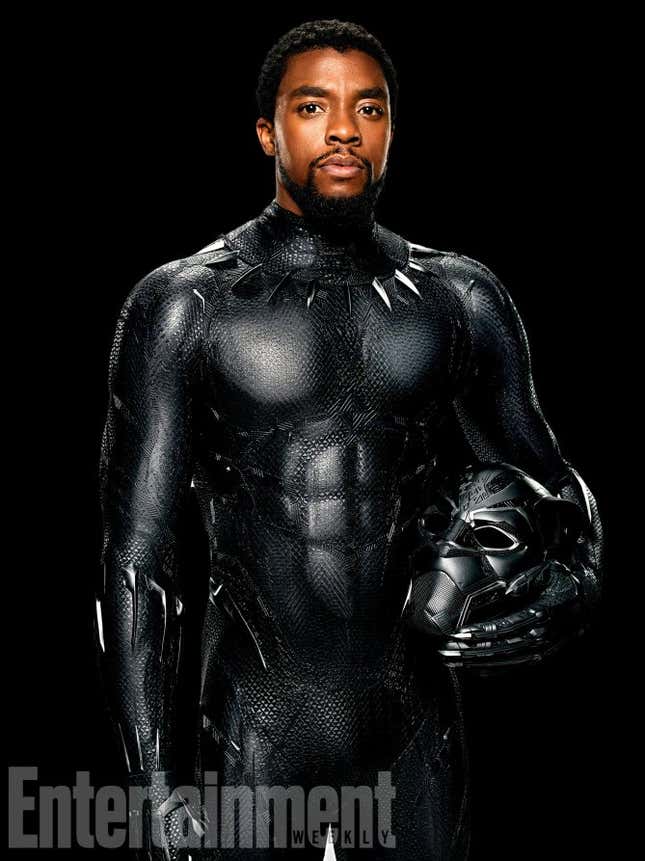 ---
Thor: Ragnarok
Mark Ruffalo hyped the upcoming trailer on Twitter.
---
The Predator
Keegan Michael-Key told EW the upcoming Predator film is neither a sequel nor a remake:
Predator was a real privilege to do, and if people think they're going to see a remake of the original movie, they're in for a surprise, A very pleasant surprise … It's not a sequel… It certainly lives in the universe of the five films that were made. I think that's probably the best way to say it and the only way I can say it right now.
---
Star Trek 4
Zachary Quinto confirmed to ET a script is still being written.
If I had [an update] I would give it to you. I'm expecting [the news of a fourth movie] to be true, but it's always this way. It's like, 'Yes, we're going to do it!' but then there's always a process — writing a script being primary among them — and I know that's what they're working on now. I think we're all really excited to go back and we'll do that whenever the phone rings and it's J.J. on the other end.
---
Death Note
Coming Soon has a new poster of L.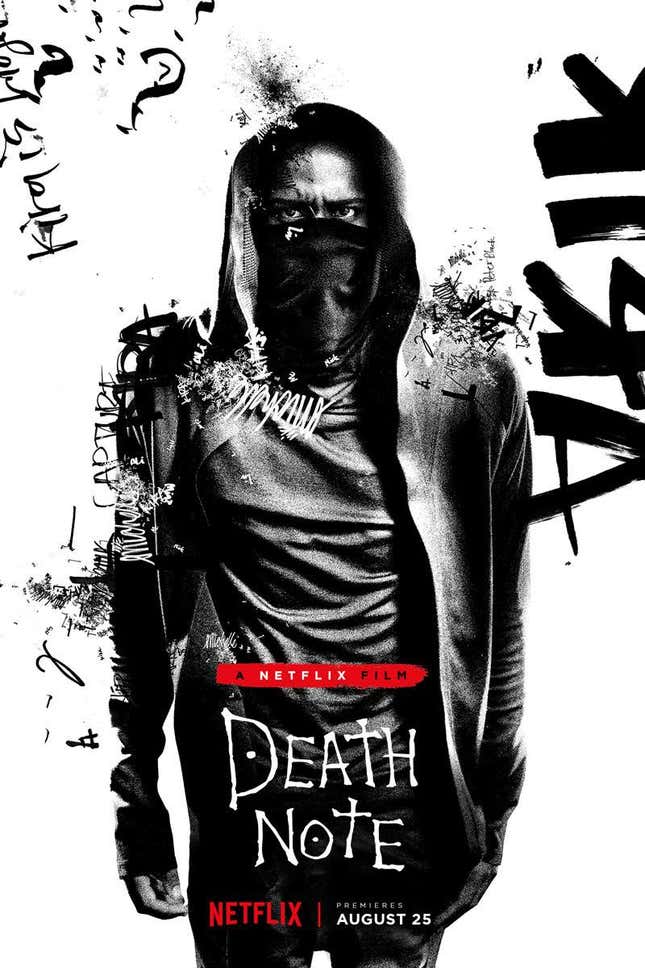 ---
Game of Thrones
George R.R. Martin has revealed to Time Magazine that Beric Dondarrion's return to the show finds him in a decidedly grim state: he's a wight, but one powered by fire instead of ice.
[P]oor Beric Dondarrion, who was set up as the foreshadowing of all this, every time he's a little less Beric. His memories are fading, he's got all these scars, he's becoming more and more physically hideous, because he's not a living human being anymore. His heart isn't beating, his blood isn't flowing in his veins, he's a wight, but a wight animated by fire instead of by ice, now we're getting back to the whole fire and ice thing.
Kit Harrington also spoke to Indie Wire about Jon Snow's complicated relationship with Sansa.

I think Sansa twists [Jon] in a way that no one else can. She infuriates him, she speaks up at times when it's more helpful for him for her to not speak up. Essentially he's got a problem: He's leader, and she's testing him, and as a leader you can't have someone question you. But when it's your sister there's not much you can do about that. What are you meant to do? Punish your sister or execute your sister? So she's a real challenge for him and she knows that. I think she's infuriating to him and she knows that. But she knows she's cleverer than Jon, in many ways.
---
The Flash
That Hashtag Show has casting descriptions for what could be two of the major villains of the season, The Thinker (who's been teased as the big bad of the next season) and his partner in crime, the Mechanic. But, intriguingly, the third description is for a hero who could appear beyond season 5: Ralph Dibny, better known to comics fans as the Elongated Man.
CLIFFORD DEVOE/THE THINKER–Male, 40-50, Any Ethnicity. After being caught in the particle accelerator explosion, Clifford Devoe became an extremely intelligent meta-human. A super genius who's plans to fix all he sees wrong with humanity. Regular for Season 4

THE MECHANIC–Female, 30-40, Any Ethnicity. An extremely intelligent engineer who will design devices for Clifford Devoe. Basically, Devoe's right hand. She'll support Devoe no matter the consequences. RECURRING GUEST

[RALPH DIBNY/ELONGATED MAN] Male, Mid to late 30s, Any Ethnicity. A Ryan Reynolds or Chris Pratt type. Ralph is able to drastically change the shape of his body, but is having a difficult time changing his ways. Will most likely be comedic relief for the season. MAJOR RECURRING GUEST STAR, COULD COME BACK IN SEASON 5
---
Arrow
Juliana Harkavy suits up as Black Canary for, you guessed it, Entertainment Weekly.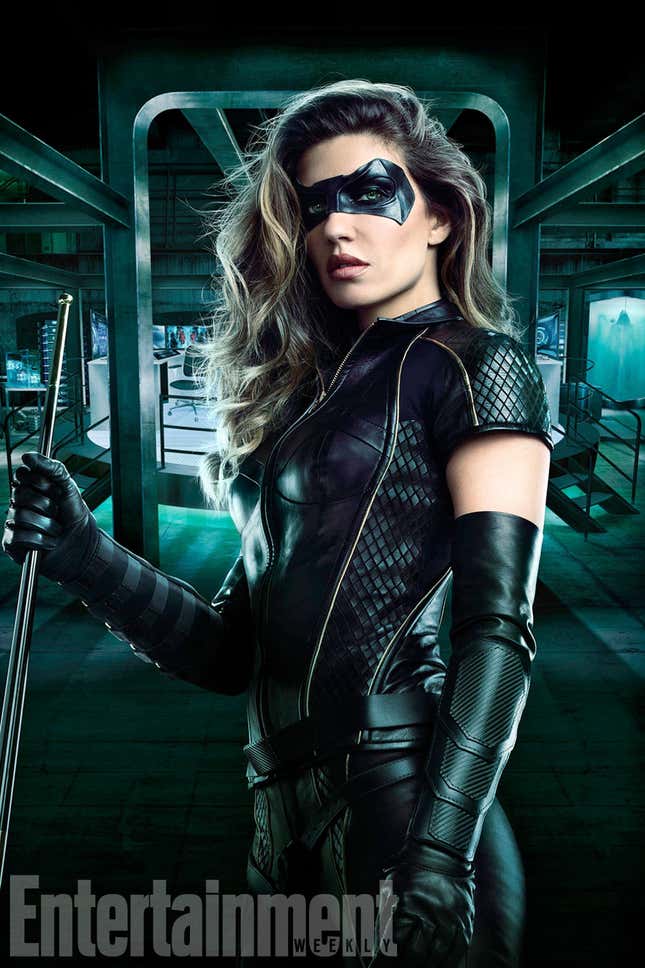 ---
The Gifted
Nine new motion posters reveal offer a few more glances at the cast, mutant and human alike.
---
Inhumans
Screen Rant has our first look at Auran.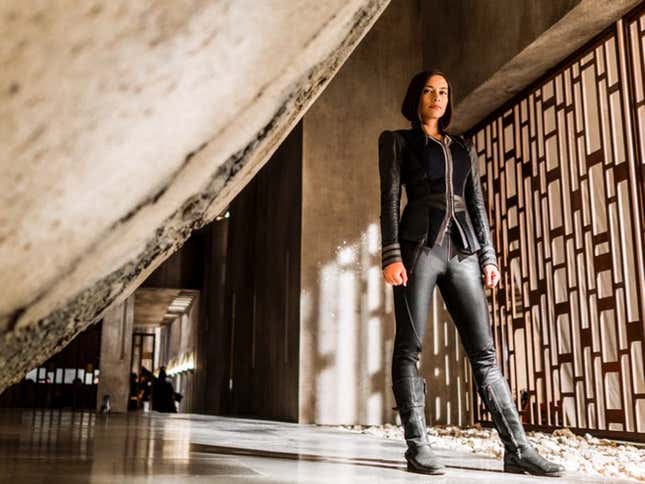 ---
iZombie
Rob Thomas spoke to TV Line about the brain-starved Seattle of season four.
[It's a] story about corruption. There are barely enough brains coming in to feed Seattle zombies. There's a black market for brains. Zombies are going hungry. It gives us a world of story opportunities.
---
Black Lightning
Cress Williams also spoke to EW about Jefferson Pierce's ability to fly.
We haven't gotten into flight, which I'm really excited about eventually getting to that. He has the ability to have limited flight, and that's the superpower I would love to have. He controls all things electrically based, along with martial arts and the hand-to-hand combat thing. Without getting into too much, there are things that the new suit provides that the old suit didn't. It'll be very fun, let's put it that way.
---
Legion
EW shared a page from the season two premiere's shooting script.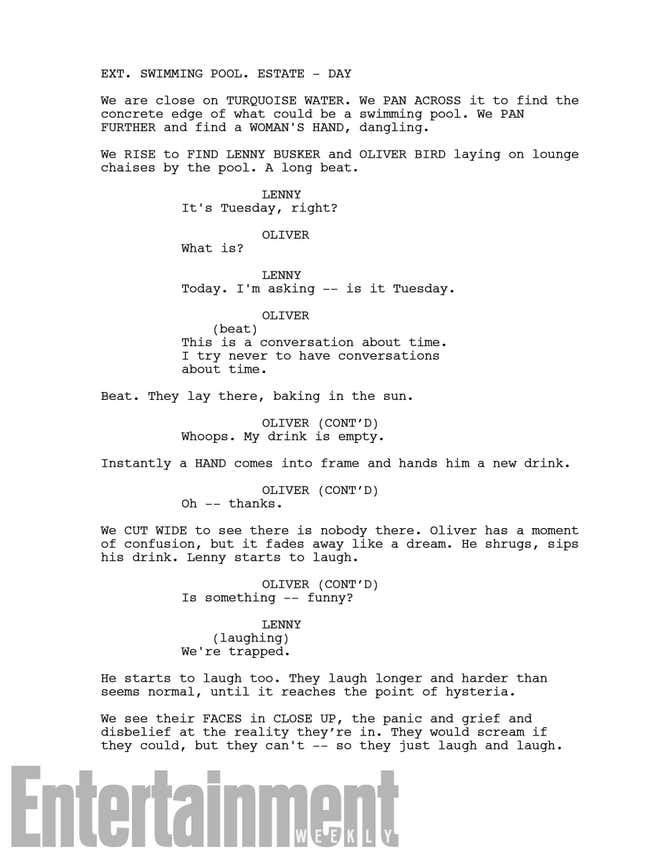 ---
Stitchers
Finally, here are two clips from next Monday's episode of Stitchers, "The Gremlin & The Fixer".
---
Banner art by Jim Cooke.