Looking for something to keep yourself busy at next month's San Diego Comic-Con? Why not sign up for an in-person aptitude test to see if you're the kind of person that the Dharma Initiative are looking for? Yes, that's right; while you won't see another episode of Lost until 2009, that doesn't mean that ABC's favorite island mystery is keeping to itself over the next few months.
The latest viral marketing exercise from the mind of JJ Abrams, Octagon Global Recruiting, has started ramping up by sending out the following email to those who'd registered at the website advertised during the final episode of the show's fourth season:
Octagon Global Recruiting, on behalf of the Dharma Initiative, would like to thank you for registering your expression of interest in our latest volunteer recruitment drive.

We will be launching in San Diego on July 24th at Comic-Con International offering select registrants the opportunity to take an exciting aptitude test that will give applicants the chance to demonstrate their unique talents.

The Dharma Initiative hopes you will be able to join us to find out more about their ground-breaking new research project. We will contact you closer to the date with more information.
For those not able to attend the con, don't worry - the email adds:
For those not able to join us in San Diego, Dharma's full recruitment program will be made available online to registered recruits after July 27th.
G/O Media may get a commission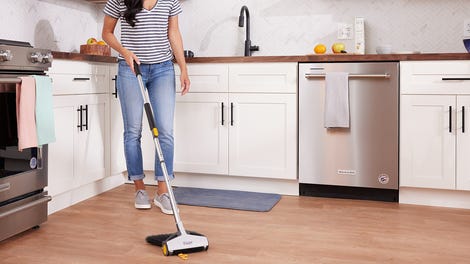 BOGO 50% Off
Flippr - BOGO 50% Off
What kind of aptitude test will those (un)lucky enough to participate have to face? There haven't been any clues dropped as of yet, but I'm hoping that it includes making rabbits travel through time and fighting displaced polar bears. Sure, it sounds dangerous now, but imagine the crowds!
This being Lost, of course, there are hidden mysteries within the email itself. Firstly, there was a hidden recipient to each email that went out:
After hitting "Reply to All" and sending a message back to "Hans Van Eeghen," I received this message:

"Thank you for your email. I am currently on assignment in the field. I will contact you as soon as I am back in the office.

Sincerely,

Hans"
Who is Hans Van Eeghen? Enough people are apparently trying to find out that it's making Google notice, but it may just be an Easter Egg gone wild; Hans shares a name with Henk Van Eeghen, one of the editors on the TV show.
The second hidden message is actually a shout-out to an earlier Lost shout-out:
When you follow this link from the email: "if you can't view the images in this email please click here", you get to view the same image, but if you view source, you can see this tidbit in the header: . This doesn't anything in terms of coding, and was obviously placed there for fun. Now, if you follow this link you will see that the meta tag was a reference to the Mystery Tales #40 as seen in lost: http://www.mysterytales40.com/march-has-32-days-last-story-from-the-mystery-tales-40-comic-book-96555

And yes, I got to this site by googling "March has 32 days", so I know it's not official, but still pretty fun stuff. And hey, the obviously put this meta tag in there for a reason. Let the games begin!
But did the games begin earlier than anyone expected? Suspicious fans over at 4815162342.com certainly think so:
I hope I am not over-thinking the whole thing. But I find what has been revealed to us so far a bit.... strange, to say the least.

Firstly, although this blog "MysteryTales40.com" might look like a fan site, I was quite surprised to see that its domain & user profile were actually registered 1 day (May 16) after the domain for "Octagon Global Recruiting" was registered (both through GoDaddy .com).

Secondly, the owner of the blog devoted a couple of posts to the journey how he/they acquired the comic book on eBay, even provided a Paypal receipt/screencapture as proof. It also mentioned that the comic book was put up for auction before the relevant S4 episode "Cabin Fever" was aired- May 8, 2008 in the US. It seems that the first blog post was "published" on the same day. But as mentioned before, the user profile wasn't created until May 16. Therefore I believe the publish dates for all posts prior May 16 are manipulated/fake.

What's more, after looking at the archived eBay auction page I was once again surprised to see the buyer "yojo_26" (obviously the owner of the blog "lost" or one of his friends) being a first-time eBay bidder/buyer, who only joined eBay in mid April 2008.

And judging by the bidding history, he's not the only first-time eBayer who was willing to pay good amount of money for the same obscure comic book (probably to ensure they could actually get the book).

I am not familiar with the vintage comic books collecting / trading scenes online or on eBay. But from my past eBay experience, it is very unusual to see any first-time bidder who would make their first purchase on high-price items. Not to mention, I would have thought this "lost / yojo_26" guy to have a bit more experience on eBay since he appeared to be a major comics fan/collector... It's not like eBay was created only recently. It has been around for years, and millions of collectors search & buy things on eBay.

Anyway... now suddenly that OGR's 1st email happened to have the phrase "March has 32 days" hidden in its meta tags. And the scans of the comics can only be found on this supposedly "fan site"?

Either this is some amazing (& very convenient) coincidence in life or ARG3 is much more sophisticated (& convoluted) than I've expected.
Where does the new marketing campaign begin? Where does it end? Just wait; When Lost finishes its run, we'll discover that all of life was actually a concerted effort by JJ Abrams to get you to watch his TV shows.
Octagon Global Recruiting News [The Tail Section]