Breaking in to the book world can feel like an impossible quest — but now, there may be a major shortcut. Harper Voyager, one of the top science fiction and fantasy publishers on three continents, is open to unagented submissions for the first two weeks of October. They've put up a portal at HarperVoyagerSubmissions.com, which will go live Oct. 1 but already has submissions guidelines and other key info.
These submissions are for Harper Voyager's new e-book-only imprint, although the FAQ says "[t]here is the possibility that submissions will be published in print as well." They're looking to release one Harper digital original per month, so they need 12 titles for the next year. Books would be simultaneously published in the U.S., U.K., and Australia.
Diana Gill, executive editor with Harper Voyager in the U.S., tells io9:
I'm very excited about this — we stopped accepting unsolicited submissions over 10 years ago after 9/11 (back in the olden days when it was still paper in envelopes!), so it's great to be able to start again, especially working with my colleagues. One of the best parts of being an editor is finding a fabulous new story, and one of the worst is having to turn it down because it won't make the margins it needs to. With more digital originals we can try more things — different genres, different takes, etc. — and publish more voices, and doing so in conjunction with Em [Coode] and Deonie [Fiford] is even better. We're all looking forward to it... and stocking up on lots of caffeine!
The FAQ over on the submissions portal doesn't mention anything about payment, just saying that the authors will receive all of Harper Voyager's usual editorial and promotional services "at no cost to the author." We asked Gill about payment terms, and she says the details of advances and royalties are still being worked out because of the different legal requirements in the three different countries. But there will definitely be royalties, and more details will be forthcoming soon.
And finally, Gill seemed pretty optimistic about putting out print editions of at least some of these e-book originals:
Like our sister imprint Avon Impulse, we offer short print runs for many of our digital originals (for example, Jocelynn Drake's "Bound to Me," which we published a few months ago). Avon Impulse has already moved several authors from digital originals to print — we'd love to do the same, and are expecting to do so.
G/O Media may get a commission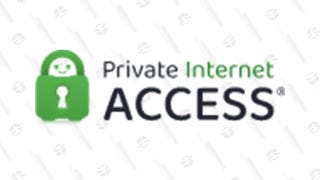 $3 per month
Private Internet Access | 2 Years + 2 Months Subscription
Top image: Cover detail from The New Space Opera, published by Harper Voyager.