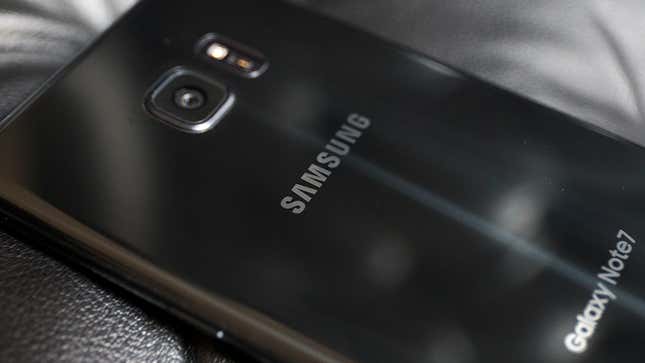 Samsung is rolling out mass quantities of replacement Galaxy Note 7 devices to carrier stores. The company says it has shipped more than 500,000 new Note 7 devices to carrier and retail stores and customers can go in for an exchange starting today. Go do it!
Meet Microsoft's New Surface Laptops
According to the CPSC recall announcement from last week, Samsung sold 1 million Galaxy Note 7 phones before it halted sales due to battery explosions. Samsung says that 25 percent of Note 7 devices in the United States have already been exchanged or returned for another device.
You can walk into your carrier store with your Note 7 to do an exchange. Customers that purchased online or from Samsung directly can call Samsung to get a replacement. Samsung is marking all boxes with safe Galaxy Note 7 devices with a special black square on the UPC code. There is also a software update being issued to phones that will show a green battery indicator. If you've got that indicator, you can be assured your battery is safe.
Given how much of a nightmare the unofficial recall was, we only hope it's easier for customers to get safe, replacement phones this time around. So if you've got a Galaxy Note 7, get to your local retailer and get a replacement soon.