Google was reportedly scheduled to hold a company-wide town hall meeting Thursday evening to address the controversy surrounding the anti-diversity manifesto that went viral within the company. That meeting has now been canceled, Recode reports, because employees feared further online harassment after their names and Dory questions were leaked on alt-right sites online.
Dory is an internal Q&A tool that allows employees to ask questions before meetings, including all-hands meetings and town halls. The system works much like Reddit and allows employees to upvote or downvote other people's questions, which can be submitted either anonymously or non-anonymously.
"So in the coming days we will find several forums to gather and engage with Googlers, where people can feel comfortable to speak freely," Google CEO Sundar Pichai wrote in a message to employees published by Recode Thursday evening. "We'll share details soon." When we reached out to Google for comment, they directed us to the Recode article.
"I am a moderately conservative Googler, and I am and have been scared to share my beliefs," one question on Dory published by Wired ahead of the meeting read. "The loud voice here is the liberal one. Conservative voices are hushed. What is leadership doing to ensure Googlers like me feel invited and accepted, not just tolerated or safe from angry mobs?"
G/O Media may get a commission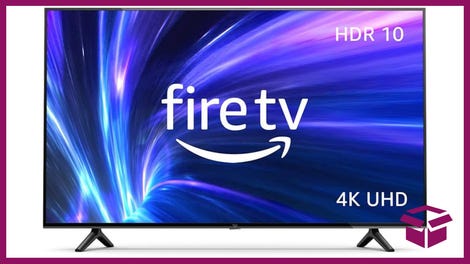 42% Off
Amazon Fire TV 50" 4K Smart TV
Google CEO Sundar Pichai was slated to lead the town hall meeting along with other company leadership, Business Insider reported. Pichai was named CEO in 2015. Two years in, how he handles the manifesto and the conservative backlash within the company could be the defining controversy of his tenure.
"I think the town hall wasn't a good idea to begin with, given that the Dory just invited more abuse," a Google employee told Gizmodo under the condition of anonymity. "Some things shouldn't be democratic and leaders need to lead."
The memo's author, James Damore, was fired on Monday for violating the company's Code of Conduct as well as "advancing harmful gender stereotypes," according to statement obtained by Recode. On August 7th, Damore filed a labor complaint, alleging that Google's parent company Alphabet was "threatening employees."