A damning and detailed report from the New York Times this week outlined Google's apparent handling of the departure of Andy Rubin—the creator of Android who left the company in 2014 following an investigation into allegations of sexual misconduct—as well as other top executives. Now, Google is facing condemnation from its employees about Rubin's reported $90 million exit package and an apparent lack of transparency about the conditions around which he and other executives left the company.

The New York Times' Daisuke Wakabayashi and Kate Conger (a former Gizmodo employee) reported Friday that internal turmoil resulting from its investigation has been sweeping. During a Thursday company meeting with executives, a top question from Google employees was reportedly about the company's alleged "protection of powerful abusers."
"Multiple company actions strongly indicate that protection of powerful abusers is literally and figuratively more valuable to the company than the well-being of their victims," read the question, which was displayed at the meeting, according to people who attended. "What concrete and meaningful actions will be taken to turn this around?"
The Times reported that in spite of widespread public criticism of the company's reported conduct, "nowhere was condemnation of the internet giant's actions more pointed than among its own employees," citing sources at the company who asked not to be identified because they were not authorized to comment.
The Times also pointed specifically to a number of employees who took issue with the company on Twitter. Sanette Tanaka Sloan, an interaction designer for Google and one such employee, tweeted that the company's apparent handling of Rubin and other top executives was "crushing."
G/O Media may get a commission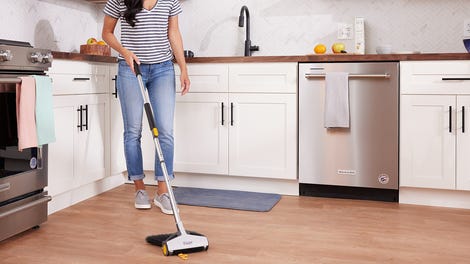 BOGO 50% Off
Flippr - BOGO 50% Off
The Times' report on Thursday zeroed in on specific details of Rubin's exit that had not previously been made public, including his $90 million four-year payout and Google's response to the allegations of misconduct. Citing executives familiar with the incident, the Times reported that a subordinate with whom Rubin had been having an extramarital affair accused him of pressuring her to perform oral sex in 2013. After an investigation into the claims found them to be credible, Google's then-chief executive Larry Page reportedly asked Rubin to submit his resignation.
Rubin, however, said he disagrees with the account.
"The New York Times story contains numerous inaccuracies about my employment at Google and wild exaggerations about my compensation. Specifically, I never coerced a woman to have sex in a hotel room," Rubin said a statement on Twitter following the publication of the report. "These false allegations are part of a smear campaign to disparage me during a divorce and custody battle. Also, I am deeply troubled that anonymous Google executives are commenting about my personnel file and misrepresenting the facts."
According to the Times, Rubin is not the only executive to exit the company under seemingly cush conditions after being accused of sexual misconduct:
Mr. Rubin was one of three executives that Google protected over the past decade after they were accused of sexual misconduct. In two instances, it ousted senior executives, but softened the blow by paying them millions of dollars as they departed, even though it had no legal obligation to do so. In a third, the executive remained in a highly compensated post at the company. Each time Google stayed silent about the accusations against the men.

The transgressions varied in severity. Mr. Rubin's case stood out for how much Google paid him and its silence on the circumstances of his departure. After Mr. Rubin left, the company invested millions of dollars in his next venture.
In an email obtained by CNBC following the publication of the report, Sundar Pichai, Google's chief executive officer, and Eileen Naughton, its vice president for people operations, said the company was committed to providing a "safe and inclusive workplace."
They added: "We want to assure you that we review every single complaint about sexual harassment or inappropriate conduct, we investigate and we take action."