James Wan discusses how Aquaman will talk to sea life in the movie. Melissa Rosenberg teases more threats in the second season of Jessica Jones. A new Walking Dead clip teases bad times ahead for Daryl. Plus, new footage from Morgan, and unsurprising news from Star Wars: Episode VIII. Behold, Spoilers!
Monster Squad 2
Shane Black is game for a sequel to the paranormal cult classic.
It would be interesting to have two movies – one The Monster Squad, and one The Monster Squad and they're 30 years apart and so are the kids; the characters have aged. As long as people understood that's what we're doing, I think that could be fun. That's a good idea!
[IGN]
---
Star Wars: Episode VIII
Unsurprising news: John Williams will return to score the film. Speaking to a crowd at Tanglewood, Williams confirmed he would soon see an early cut of the film and begin working on the score. [Mass Live]
G/O Media may get a commission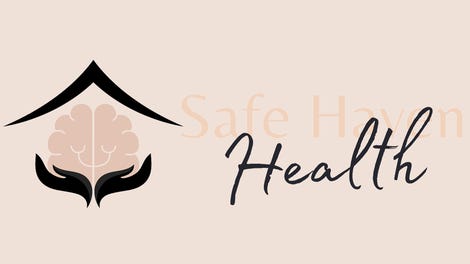 Addiction counseling
Safe Haven Health
---
Doctor Strange
Speaking of unsurprising, the film has been rated PG-13—just like every other Marvel movie—in this, and possibly other dimensions given director Scott Derrickson's trippy tweet below. For those unable to decipher, it reads "Rated PG-13 for kaleidoscopic galactic intensity and other-dimensional psychotropic violence."
---
The Shape of Water
Guillermo Del Toro has announced that production on the movie has begun, an 'other-worldly' movie set in the early '60s against the backdrop of the Cold War. [Coming Soon]

---
Aquaman
James Wan talks about how the film will handle Aquaman's communication with sea creatures.
I love the idea of underwater speaking but with a real sort of sonic, aquatic quality to it. So there's this sort of aquatic, almost sonar/whale thing. Even though it's in a human language, there's this slight sort of underlay to it, this ping to it, which I think would be interesting for us to design from a sound design perspective. Yeah, it will be fun. Also, Zack has some ideas that he'll be doing in Justice League.
[IGN]
---
Morgan
Kata Mara's corporate troubleshooter begins her investigation into the weird goings on around Morgan in this new clip.
---
Gotham
Jerome, widely believed as the show's proto-Joker before his surprise death, is coming back, according to producer John Stephens. He won't return in the next season, which will tease Jerome's impact on Gotham, but in the fourth season, should the show get renewed:

It is 100% our intention to bring Jerome back. We're going to be playing it again this year and basically extending the idea of the cult of Jerome. We're building the architecture for him to come back. You'll have these underground movements that have started to talk about Jerome and what he represented and how he's going to come back like in the days of John the Baptist. Setting the stage that if there is a Season 4, hopefully we'll bring that back in a much bigger way and you'll see these different versions of the Joker myth.
It's worth mentioning that Cameron Monaghan, who played Jerome, recently told fans he wasn't going to see Suicide Squad so Jared Leto's performance wouldn't potentially cloud his perception of the Joker:
Presumably hinting as his now-confirmed return.
[Zap2it]
Meanwhile TV Line has the first official picture of Jamie Chung's Valerie Vale.
---
Jessica Jones
Producer Melissa Rosenberg teases that Jessica could face more than one antagonist in the next season:
Or antagonists, plural. No one is ever going to beat David Tennant as Kilgrave, so you don't do that. The biggest mistake would be to try to repeat that. You just go, "Okay, we're not doing that, so we have this open to us."
[EW]
---
Sleepy Hollow
The season four premiere is titled "Columbia." [Spoiler TV]
---
The Walking Dead
A new clip has been released, featuring Dwight wearing Daryl's famous jacket and riding on his equally famous bike—which has naturally lead to much speculation that it's Daryl who falls victim to Negan's bat-wielding antics, but this seems like a pretty clear misdirect in that regard.
---
Once Upon a Time
Finally, here's a few set pictures of Karen David as Princess Jasmine.
---
Additional reporting by Gordon Jackson. Banner art by Jim Cooke.