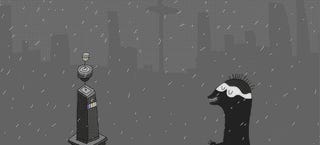 Greg McLeod—from BAFTA Award-winning animation studio The Brothers McLeod—created "one second of animation every day for the 365 days of the year 2013." According to him, there was "no storyline, script or storyboard. The ideas come from things read, seen or experienced on the day." Brilliant.
You can purchase a digital copy here.
---
SPLOID is delicious brain candy. Follow us on Facebook or Twitter.