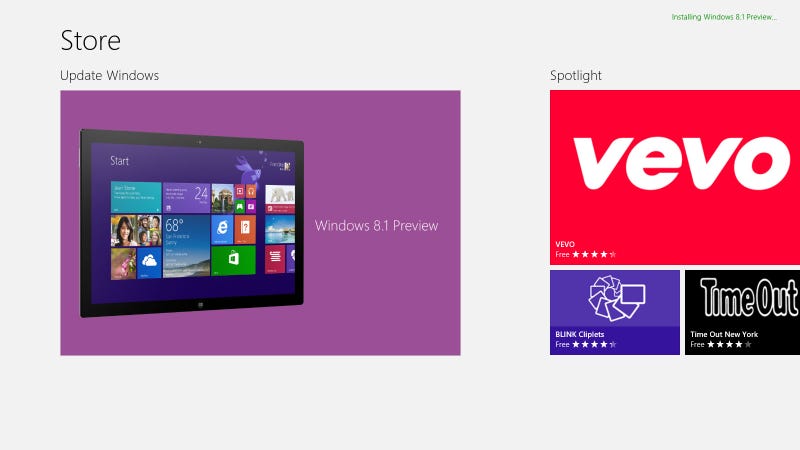 The preview version of Windows 8.1 is available to download and try out right now. Here's how to get it.
The update is available through the Windows Store, so you're going to need Windows 8 to try 8.1. Duh. Now, just go here and download the .exe from Microsoft (it should be live now), which will activate the upgrade in your Store app. The download itself is about 2GB.
You'll need to reboot, and when you're back, your store should have the update waiting for you. Just follow the instructions from there. Easy!